Norah Jones' multi-Grammy-winning debut album, 'Come Away With Me', is one of the 21st Century's must-own recordings, and an instant classic.
Three years into the seventh decade of Blue Note Records – the famed jazz label – signed an artist who proved to be both controversial and brilliant. But the question that everyone asked at the time was… is it jazz?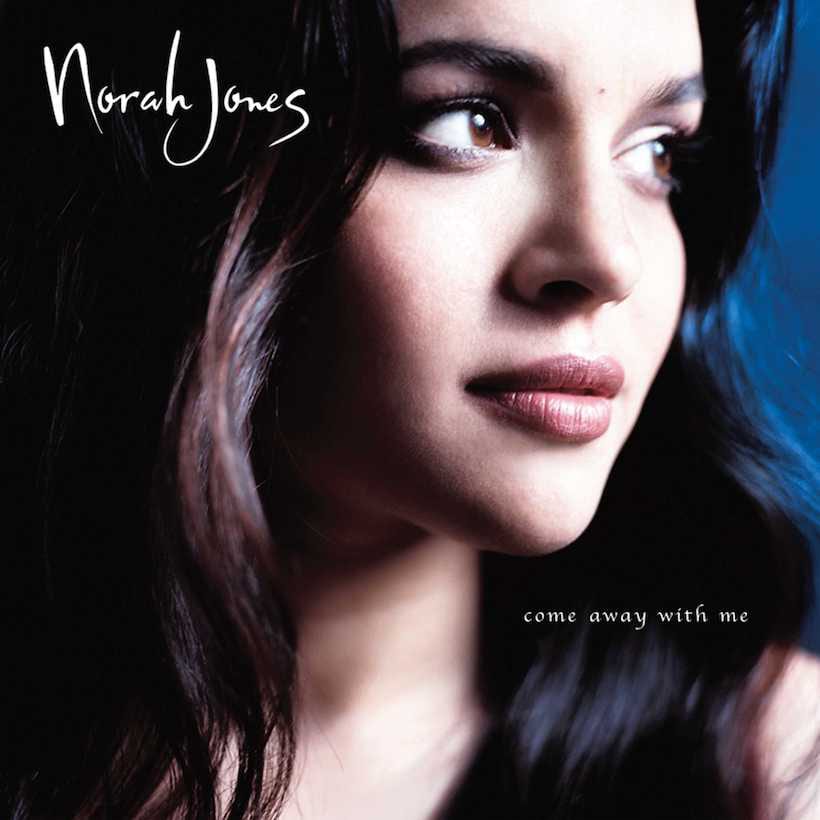 Norah Jones comes from formidable musical stock. Her father is the acclaimed sitar player Ravi Shankar, her mother the acclaimed American concert producer Sue Jones. Born in Brooklyn in 1979 and then raised in Texas she showed enormous talent as a pianist and was soon immersed in the works of Bill Evans and Billie Holiday. A jazz piano Major at University Of North Texas, early collaborations with Jesse Harris and Richard Julian set her on a country path.
Norah moved back to New York City in 2000 and began the rehearsals for what is appropriately called First Sessions and the debut album, Come Away With Me. Everyone wanted to sign Norah, but she wanted to sign to Blue Note. Bruce Lundvell, the head of the label, and Michael Cuscuna, who had worked at the label for decades, were excited.
"I was absolutely thrilled when Bruce signed Norah Jones," says Cuscuna. "She was a jazz artist, playing piano and singing standards with an acoustic bass and a jazz drummer. When her demos started to show more pop and country directions, Bruce, with his whole concern about the integrity of Blue Note, offered to sign her to the Manhattan label, which was more pop-oriented. But Norah said, 'No. I want to be on Blue Note. That's who I signed with. I love that label. I grew up with that, and that's where I want to be.'"
Norah Jones' album turned out to be a sensation. On 26 January 2003, her album took the No. 1 spot on the Billboard charts. Lundvall and the others at Blue Note thought they might sell 200,000 copies, and Cuscuna recalls, 'We would've been thrilled if it had done that, but it ended up selling 10 million copies on its own steam. It was very bizarre, one of those really bizarre things to watch happen.' The 10 million was just in the US and in the first flush of its release; worldwide, it has sold upwards of 25 million copies and is considered a modern-day "standard" akin to Carole King's Tapestry from the early 70s. Nothing Blue Note has ever released has sold more… well, not so far.
Norah Jones topped the Billboard charts in 2002, and the following year Come Away With Me went on to secure eight Grammy Awards, including Album Of The Year, and in the intervening 12 months it received critical acclaim from just about every quarter.
One critic claimed it was the "most unjazz album Blue Note had ever released". And to that point in time he was right. But does that matter? Like Ray Charles said, "There's only two types of music… good and bad." The same critic who thought it "unjazz" complained that "Jones' voice dominates the record" – that surely is the point? She has a beautiful, mellifluous voice, and it draws you in from the very first words she sings, "Don't know why…" I don't know why people cannot just appreciate it for what it is – a beautifully crafted record, expertly recorded and played.
The intimacy of the 14 songs is what makes this so special. It's like eavesdropping on someone's private thoughts and it has a maturity which belies Jones' age – she was 22 years old when she made it. Aside from the opening track, which also made the Billboard Top 30, her cover of Hank Williams' 'Cold Cold Heart and the delicate 'Come Away With Me' are the standout cuts.
As Brian Bacchus, Blue Note's A&R man said at the time, "We let her find her own direction… We knew that if she could develop her songwriting and we could find great songs, it would work." And boy, does it work. Few records in the 21st Century have resonated like this one. Listen now and prepare to be beguiled.