Originating in 2007, Record Store Day began as a way to celebrate all the independently owned record stores around the world, and the passionate frontline workers who help to bring us the latest (and oldest) vinyl and CD releases. Since then, the highly anticipated day has happened annually, with things like contests, special releases, performances and in some cases parades being part of the festivities. Here in NZ, we love our little old music scene, and we love our record stores even more, so join us as we celebrate the world of vinyl for another round on Saturday 23rd April.
From special edition vinyl to live performances and some pretty sweet prizes, here's everything you need to know about Record Store Day 2022!
Special Release Vinyl

Dire Straits – Love Over Gold (half-speed) 40th Anniversary
LP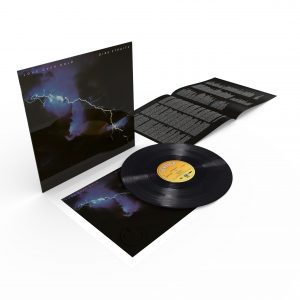 Featuring hit singles 'Private Investigations' and 'Industrial Disease', the 1982 album from Dire Straits went to number one in the UK following its release and hit the top 10 in the US. For RSD, a limited-edition reissue of the half-speed master will be available on single LP, featuring an embossed lithograph, a certificate of authenticity from Abbey Road Studios and an insert with a brand-new essay about the album including a new interview with Mark Knopfler.
Dusty Springfield – See All Her Faces 50th Anniversary
2LP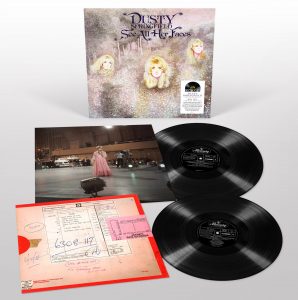 Dusty Springfield's seventh studio album, See All Her Faces is a collection of tracks from the late 1960s and early 1970s, and was released in 1972. Amongst the many highlights are the bossa nova-influenced title track, another bossa style number, 'Come for a Dream', as well as beautifully orchestrated pop ballads and deeply soulful tracks that echo her In Memphis record. For RSD, a reissue will be available on 2LP, featuring some bonus and rare tracks, recordings shelved from her Faithful album as well as out-takes from the original recording sessions.
Sandy Denny – Gold Dust Live at The Royalty
LP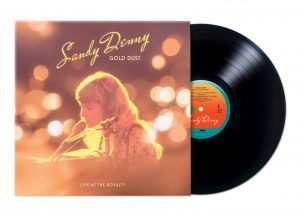 Gold Dust Live At The Royalty debuts Sandy Denny's final concert on vinyl. Recorded just months before her untimely death for a planned live album, this special RSD single LP attempts to present the record that Denny might have released had she lived. Commemorating her 75th birthday year, as well as the 43rd anniversary of her passing, the record features a career spanning set of tracks taken from Denny's solo albums, such as The North Star Grassman and the Ravens, Sandy, and Rising For The Moon, as well as the first song she ever wrote 'No More Sad Refrains.' Remastered from the restored tapes, this special release features Denny's spoken introductions to each song, comprehensive sleeve notes and brand-new artwork design.
The Cranberries – Remembering Dolores
2LP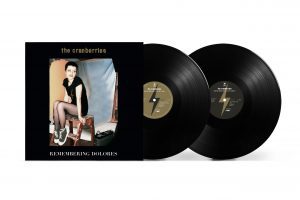 Following the release of the digital album in September 2021, around what would have been the late vocalist's 50th birthday, a special 2LP edition of Remembering Dolores will be released with the support from the remaining members of The Cranberries and the estate of Dolores O'Riordan. The vinyl will see three bonus tracks.
The Rolling Stones – More Hot Rocks (Big Hits & Fazed Cookies) 50th Anniversary
Coloured 2LP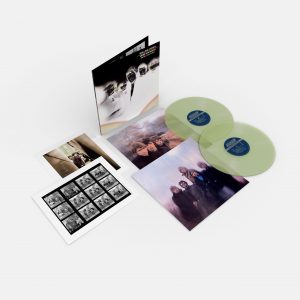 Originally released in 1972, the compilation album (and follow-up from Hot Rocks 1964 – 1971) from The Rolling Stones includes hits like 'Not Fade Away', 'The Last Time', 'Lady Jane' and 'Out of Time.' In this limited-edition package for RSD, find deep cuts, a whole LP's side of rarities, such as R&B covers of 'Fortune Teller' and 'Bye Bye Johnnie', and the stereo version of 'Child Of The Moon', which was previously only heard in mono. The double LP is also coloured a pale bottle green. This iconic collection is a must-have release by the 'world's greatest rock and roll band'!
Store Celebrations

Auckland:
Flying Out
80 Pitt Street, Auckland CBD
Beginning from 9am, head into Flying Out Records to find your usual swag bag of RSD titles, a huge second-hand drop and some awesome surprises. Plus, catch the following live performances from 10am:
10:00AM – DJ Ducklingmonster
12:00PM – DBLDBL
12.30PM – Erny Belle
1:00PM – TOOMS
1:30PM – Reb Fountain
2:00PM – DJ Samuel Harmony
Come on down, it's time to soak up some music!
Southbound
132 Symonds Street, Eden Terrace
With NZ's largest range of vinyl, it's almost impossible to not score something you love here. Head into the store from 10am to find discounted vinyl all day (including RSD titles), plus 50% off all second-hand picks. You could also win a Rega P1 Turntable on the day!
Real Groovy
520 Queen Street, Auckland CBD
Join Real Groovy in their celebrations from 8am to 6pm, with a bunch of RSD titles and bargains. Partnering with Almighty Drinks, a Debut Carbon Turntable plus two party mix cases of Almighty are up for grabs, with the turntable having a custom colour inspired by Almighty's Yuzu. Also happening on the day will be DJ tunes brought to you by the Real Groovy staff as well as artist Marcus Watson painting a turntable from 11am – 2pm. You can also win that turntable too! And as if that wasn't enough, cold beverages from Almighty and a Baby G Burger food stall will be available.
Wellington:
Slow Boat
183 Cuba Street, Te Aro
As well as serving up a tasty array of limited-edition RSD titles, instore performances will kick off with Vera Ellen at 2pm and Luke Buda at 3pm. Plenty copies of both artists' albums will be available, and you'll be able to get yours signed on the day. Spot prizes, giveaways, lollies and other goodies will be given out throughout the day, and the store will be opening at the earlier time of 9am.
Rough Peel
173 Cuba Street, Te Aro
On your way to Slow Boat, stop in at Rough Peel and join in on their festivities beginning from 9:30am. Find a bunch of new releases, special RSD titles and deals, as well as a live performance from End Boss at 3pm.
Taupo:
My Music
79 Tongariro Street, Taupo
The centre of the North Island is all set for RSD with special titles and a whole lot more. The store has purchased a tonne of titles to add to RSD day titles as well as 40 crates of new LPs, equipping them with the largest and most diverse selection of new LPs in the Waikato and Bay of Plenty.
Sounds like Record Store Day is every day at My Music Taupo!
Head into these other stores around the country for some more fun and sweet deals on the day!
Marbecks Records (Auckland)
34 Queen Street, Auckland CBD
Penny Lane Records (Christchurch)
430 Colombo Street, Sydenham, Christchurch
Vinyl Countdown (New Plymouth)
109 Devon Street West, New Plymouth Central
Family Jewels (Nelson)
97 Collingwood Street, Nelson
The Spellbound Wax Company (Gisborne)
64 Lowe Street, CBD, Gisborne
Q Records & Collectibles (Rotorua)
1147 Hinemoa Street, Rotorua
Liked this article? Sign up to our UMUSIC newsletter to hear more from us!