July 25th marked the 30th anniversary of Paul's Boutique and decades on it's still a surprisingly timeless masterpiece that has helped set a template for modern hip-hop.
Mocked as one-hit wonders after the phenomenal success of their breakthrough debut album 'Licensed To Ill', divorced from their first record label Def Jam and ridiculed for their 'frat-boy' style as wanting to cash in on rap music left the Beastie Boys career in turmoil. Eager to prove both critics and listeners wrong, the Brooklyn trio released their follow-up sophomore album 'Paul's Boutique' which despite it being a commercial flop, went on to not only propel them from middle-class punk kids to hip-hop heavyweights but also leave a lasting impression on pop-culture.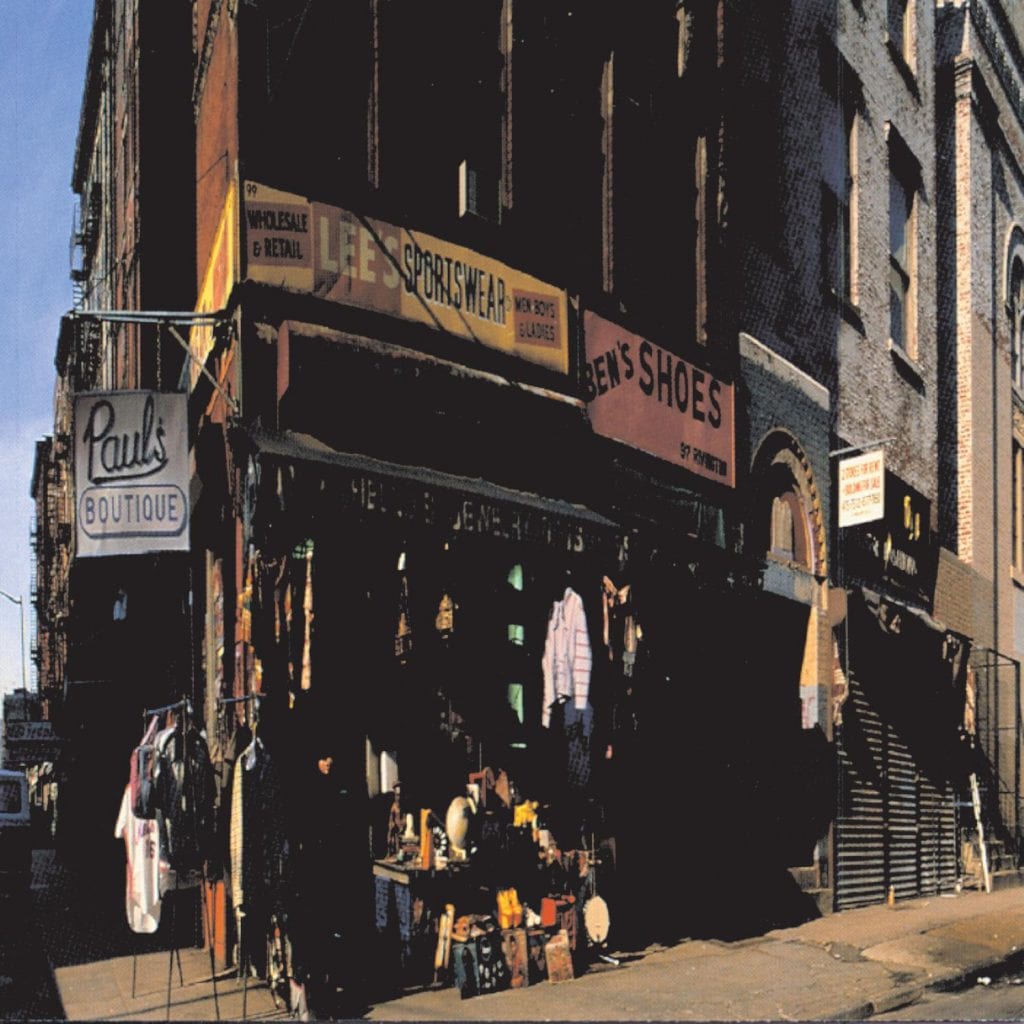 Named after a clothing store on the lower east side in New York City, the album was very polarizing and misunderstood at the time and people brushed it off before they even got a chance to truly digest its creative brilliance. 'Paul's Boutique' was a level up from 'Licensed To Ill', leaving behind the bratty arrogance and finding a sense of maturity in its never-ending ingenious depth thanks to the help of producers The Dust Brothers. The Beastie Boys effortlessly rebelled against the norm by pioneering the punk-rock-rap movement which consisted of razor-sharp satire and rapid-fire rhymes overtop of multi-faceted samples. They challenged traditional hip-hop in ways that no one has ever seen before or will likely ever achieve again.
'Hey Ladies' simultaneously entered both the rap and rock charts
The tongue-in-cheek lead single 'Hey Ladies' was the first song in history to chart in the top 20 of both the Billboard Hot Rap Singles and Modern Rock Tracks. It also peaked at #37 on the New Zealand singles chart. It samples snippets of a dozen classic funk tracks from the likes of the Commodores and Kool and the Gang, the cowbell break from Jeanette 'Lady' Day's 'Come Let Me Love You', and Brian Connolly's killer line from Sweet's track 'Ballroom Blitz'. The song and disco-camp video became a cultural touchstone with its start-stop transitions and ability to make you simultaneously rock out whilst hitting the d-floor.
Using sampling to create nostalgia 
'Paul's Boutique' proved that their obsession with sampling wasn't a gimmicky tactic to appeal to the masses, as sometimes it was so subtle that with every new listen would come a new soundbite discovery. Every song was full of famous lyrical and musical references, quotations and name-drops that the album was seen as an information overload, which is why it was initially dismissed by audiences who were reluctant to dive right in. However, over time listeners would eventually divulge and realize that this was the Beastie Boys at their best. It uses impeccable layering of pieces of music from other artists to create a dense mishmash of sampled sound that makes their hits instantly recognisable.
Although getting rights to use certain samples can be a killjoy, it's a lot better than being sued which happened tirelessly to the boys throughout their career despite it being a time before stricter copyright laws were enforced. It's likely that the album will go down in history as the most sample-happy of all time, with Beastie producer Mario Caldato Jr. telling Rolling Stone in 2003 that "95% of the record was sampled. They spent over $250,000 for sample clearances. The list of samples on the album is so long that they're still getting sued over it." Some of the most memorable samples on the album include the Eagles, Alice Cooper, The Beatles, Funk Factory, Mountain, Pink Floyd, Johnny Cash, Sweet, the Commodores, Led Zeppelin and The Jackson 5 just to name a few.
Breaking down racial barriers
In the '80s many critics claimed that the Beastie Boys unintentionally invented "frat-rap" and that three white Jewish jokesters using ironically juvenile lyrics was a cheap, senseless parody of a budding African-American art form. But 'Paul's Boutique' helped to break down these racial barriers and diversify the genre once people began to understand their true intentions. The albums experimental sampling and punchline lyricism rightfully earned them their place in the hip-hop community and even went on to inspire the likes of Eminem.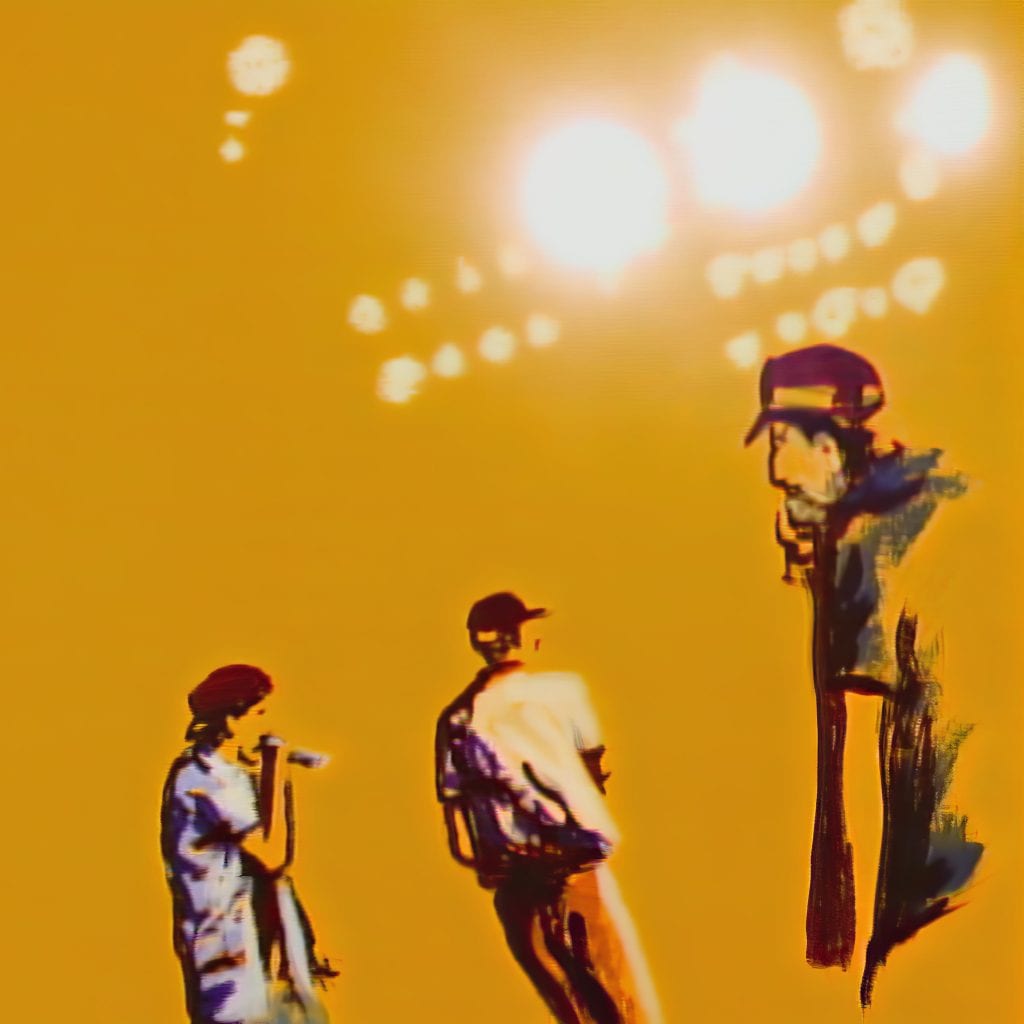 The Beatles were brought into hip-hop for the very first time
According to Rolling Stone, many have called 'Paul's Boutique' the 'Sgt. Pepper' of hip-hop. Both groundbreaking albums that put forward thinking at the forefront. The Beastie Boys did what nobody in hip-hop had dared do before them and that was sampling The Beatles into their song 'Sounds of Science'. This was likely due to the fact that there was a high chance they would get sued as it was doubtful they'd ever get permission, but their bravery paid off. They sampled several of their tracks including bits of 'The End' and 'Back in the U.S.S.R.' This was influential in inspiring other hip-hop acts to follow suit, with Danger Mouse's 'Grey Album' being the lead example by going on to mash-up Jay-Z's 'Black Album' and The Beatles' 'The White Album'.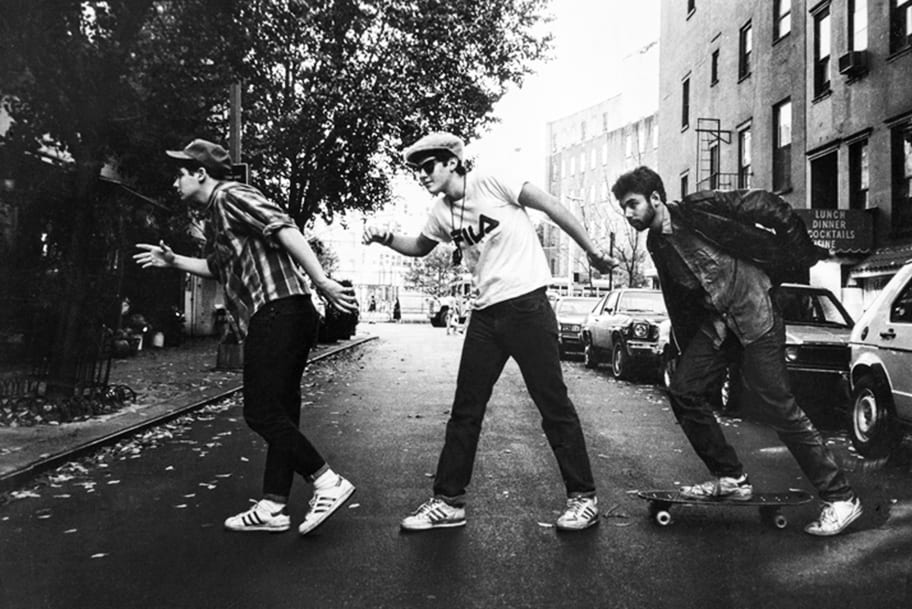 To celebrate 'Paul's Boutique's' incredible 30th milestone, the Brooklyn trio are releasing six new digital EPs featuring 21 rare remixes and B-sides for the first time ever in a digital format. The month-long rollout started on July 19th on streaming platforms with the release of the two EPs 'Love American Style' and 'An Exciting Evening at Home with Shadrach, Meshach, and Abednego'. They are also set to release remixes of 'Paul's Boutique' fan favourites 'Hey Ladies' and 'Shadrach' on July 26th, as well as 'Looking Down The Barrel of a Gun' and 'Shake Your Rump' on August 2nd.
Thirty years later and hip-hop is still thanking 'Paul's Boutique' for helping challenge what is possible both lyrically and sonically. You'll never hear anything quite like it, and that quite possibly was the Beastie Boys end goal.