Since the turn of the millennium, the world has been living in Eminem's paranoia. With his skillful and rapid lyrics that wrap up a twisted psychodrama, it's not hard to see why the Detroit-native has been dubbed the greatest MC of his generation and one of the most influential hip hop artists of all time. Eminem is a storyteller, using his artistic ability to create a phenomenal discography that spins a new narrative each time for fans and critics alike to devour. Here, we unpack Eminem's long but distinctive line of solo work.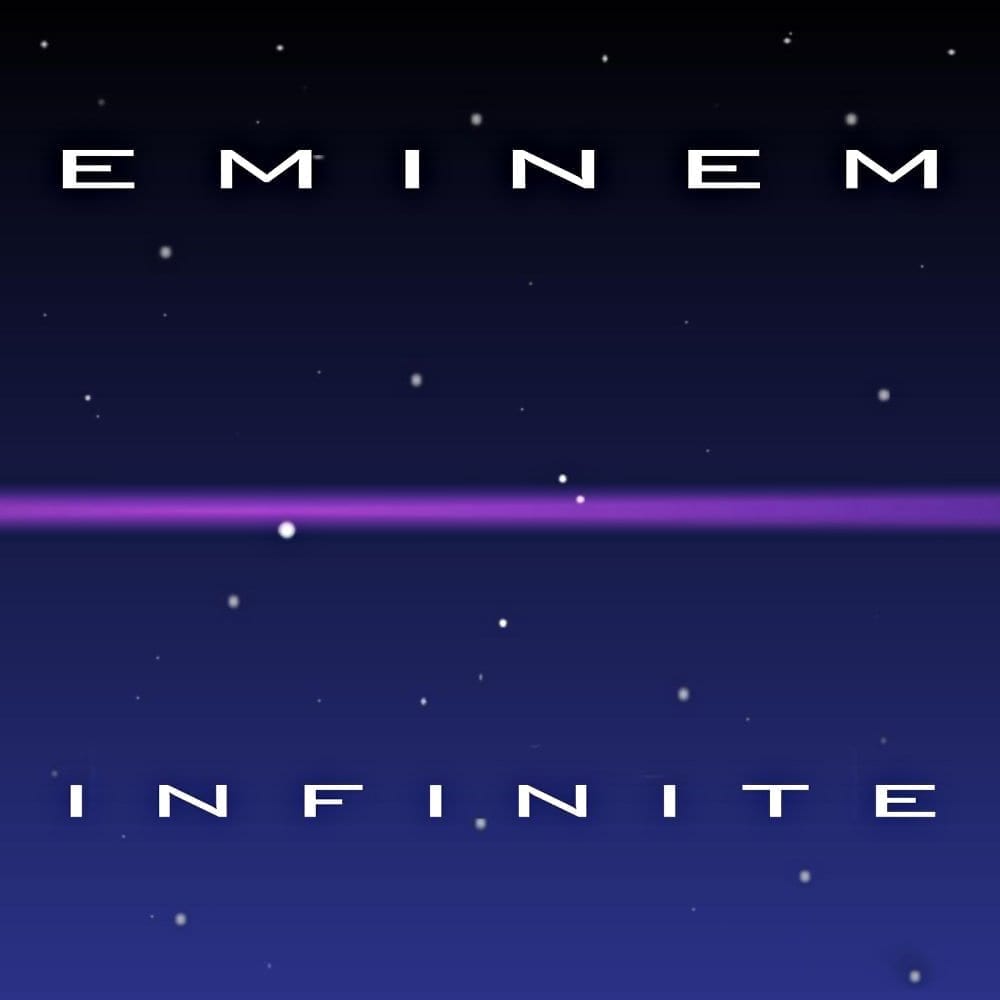 Eminem's solo career officially started with the release of his 1999 debut Infinite, which was produced by his former D12 bandmates Mr. Porter and Proof. The album, which isn't available on any music streaming platforms, received mixed reviews from critics upon its release. Although they criticised the production, they saw the talent that Eminem possessed and couldn't stop praising his lyrics. A remixed and remastered version of the album's title track is available to stream.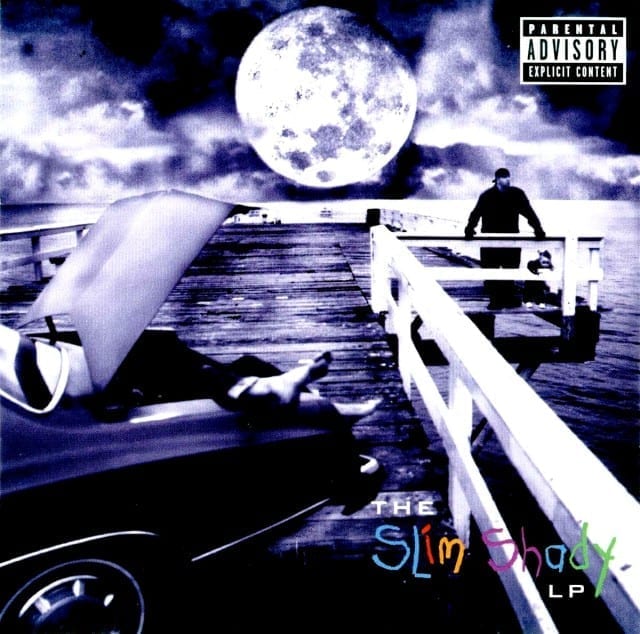 This album marked Eminem's official debut and it definitely sparked a lot of attention. Told from the perspective of the rapper's created alter-ego Slim Shady, The Slim Shady LP was a comical, horrifying but oh-so-clever fantasy that is still held in high regard today. Depicting violent and disturbing themes relating to his mother and wife in particular, Eminem showed just how skillful he could be at hooking listeners in. The album went on to sell 18 million copies worldwide and ranked 275 on Rolling Stone's 2012 list of the '500 greatest albums of all time.' It also won the 2000 Grammy for Best Rap Album.
UPDATE: For the 20th Anniversary of The Slim Shady LP, Eminem has released an expanded edition with rarities, acapella's, freestyles and instrumentals. Check it out here.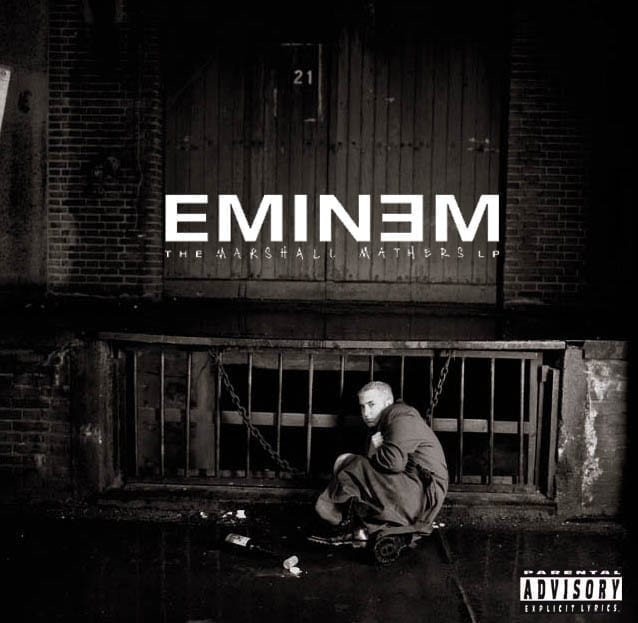 Released a year after his breakthrough album, The Marshall Mathers LP showed an introspective lyricism that focused on Eminem's quick rise to fame and all the negatives associated with it. Soaking up the pop culture around him, the rapper parodied the ups and downs of his current era and highlighted the biggest flaws of relatable characters. The album continued with the familiar violent themes and even crossed into genres of horrorcore and hardcore hip hop. Following the success of Eminem's last album, The Marshall Mathers LP sold 1.78 million copies in its first week alone in the US, becoming the fastest-selling album by a solo artist in American music history at that time. It also won Eminem his second Best Rap Album Grammy.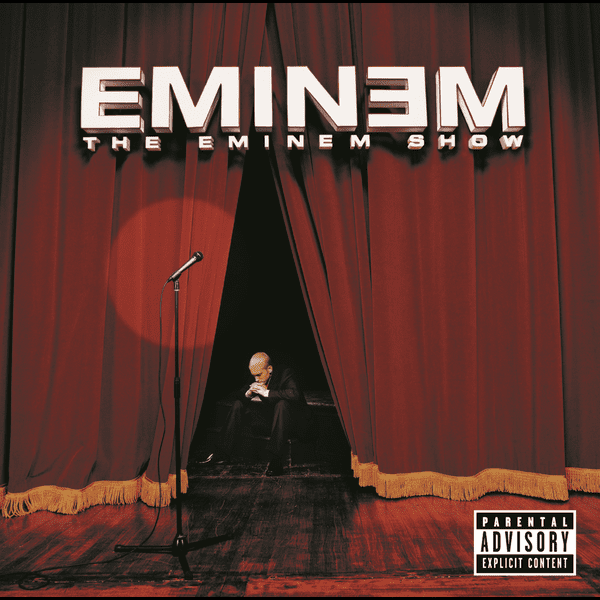 Earning Eminem his third Grammy for the same category, The Eminem Show was somewhat of a stripped-back look at how lonely the rapper was from failed and broken relationships, wealth and fame. Although familiar elements were still prominent throughout, we caught a glimpse of a different side to Eminem and began to separate Marshall from Slim Shady. 'Hailie's Song' was the first time we heard Eminem sing, and it made the overall message of the track that much sweeter. The Eminem Show was also the first of Eminem's albums where he had a significant production role, and the beats were so thick and looped that it was a struggle to separate Eminem's production from his mentor Dr. Dre's.
UPDATE: For the 20th Anniversary of The Eminem Show, Eminem has released an expanded edition featuring 18 bonus tracks, B-sides, live performances, instrumentals and unreleased songs that have never been available before. Check it out here.
TRENDING NOW
MELODOWNZ – 'Heart Chakra'
---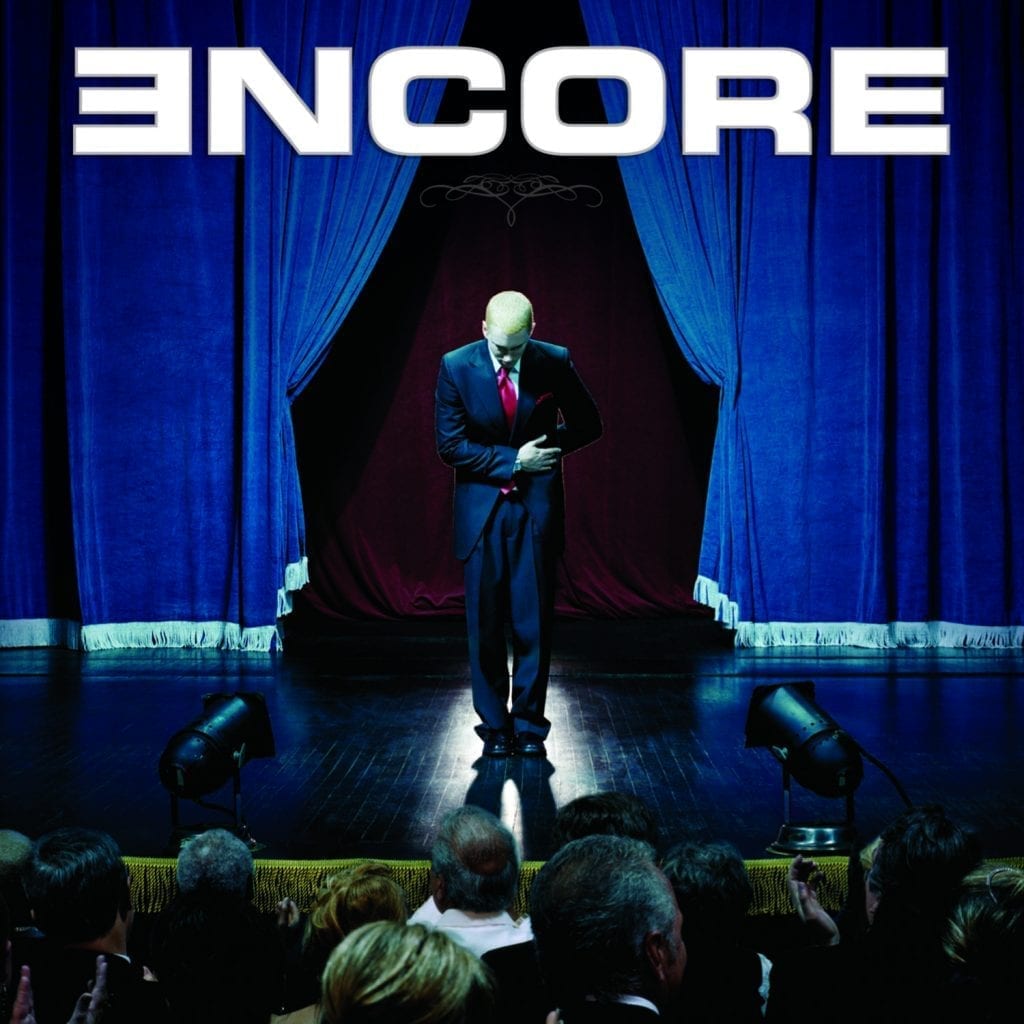 Released after Eminem's success with the movie 8 Mile, for which he won an Oscar for the hit song 'Lose Yourself', fans were anticipating what he would do next. Encore, it seemed, didn't live up to expectations. Despite selling 11 million copies the album received a lot of criticism with comments of it being lazy, sloppy and definitely one of Eminem's low points. Encore felt more like a transitional album, where the rapper was stripping himself of his past trilogy of psychodrama and finding his way around a new identity. And it only proved that the artist wasn't finished yet.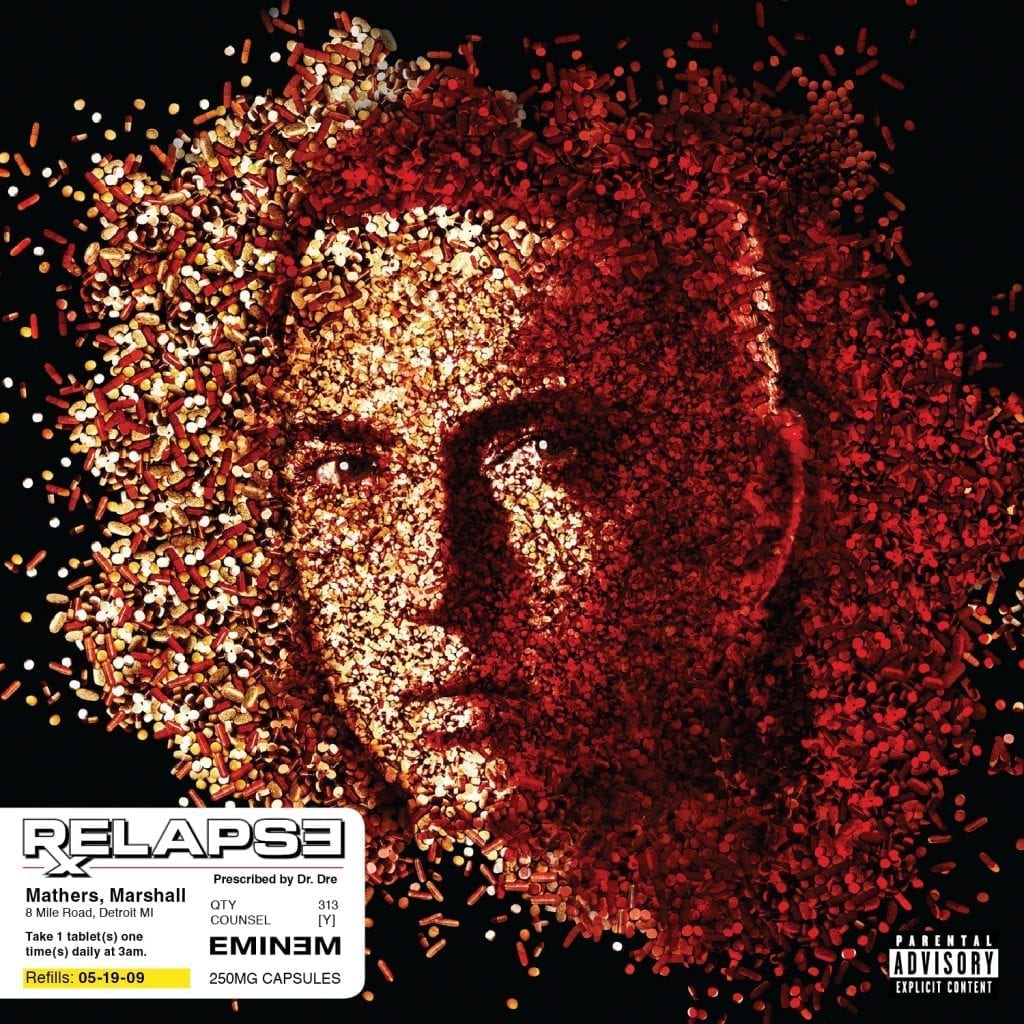 After taking a 4-year long hiatus, Eminem was back. Shaking off the criticism from his last album and revealing a personal struggle with prescription drugs, Eminem was honest, cut-throat and surprisingly more chaotic than he ever had been. Relapse debuted at number one on the Billboard 200 charts and sold 608,000 copies in its first week. It also earned Eminem his fourth Grammy win. Although the title was fitting for the album, it was quite the opposite for Eminem and his career as he showed he was only improving.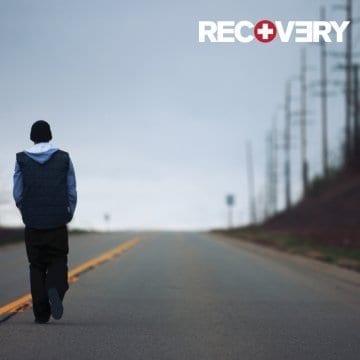 Recovery was definitely Eminem's taste of pop. Creating alliances with Pink, Lil Wayne and Rihanna on the album, Eminem earned himself several awards and sales from audiences he probably never had before. The themes surrounding Recovery were more introspective and emotional, with Eminem tackling anxiety, positive changes and emotional drivers, all in his classic storyteller way. The album became the best-selling album of 2010 in the US and worldwide and has since sold over 10 million copies worldwide. The Best Rap Album Grammy title also stayed true to Eminem as he won for the fifth time.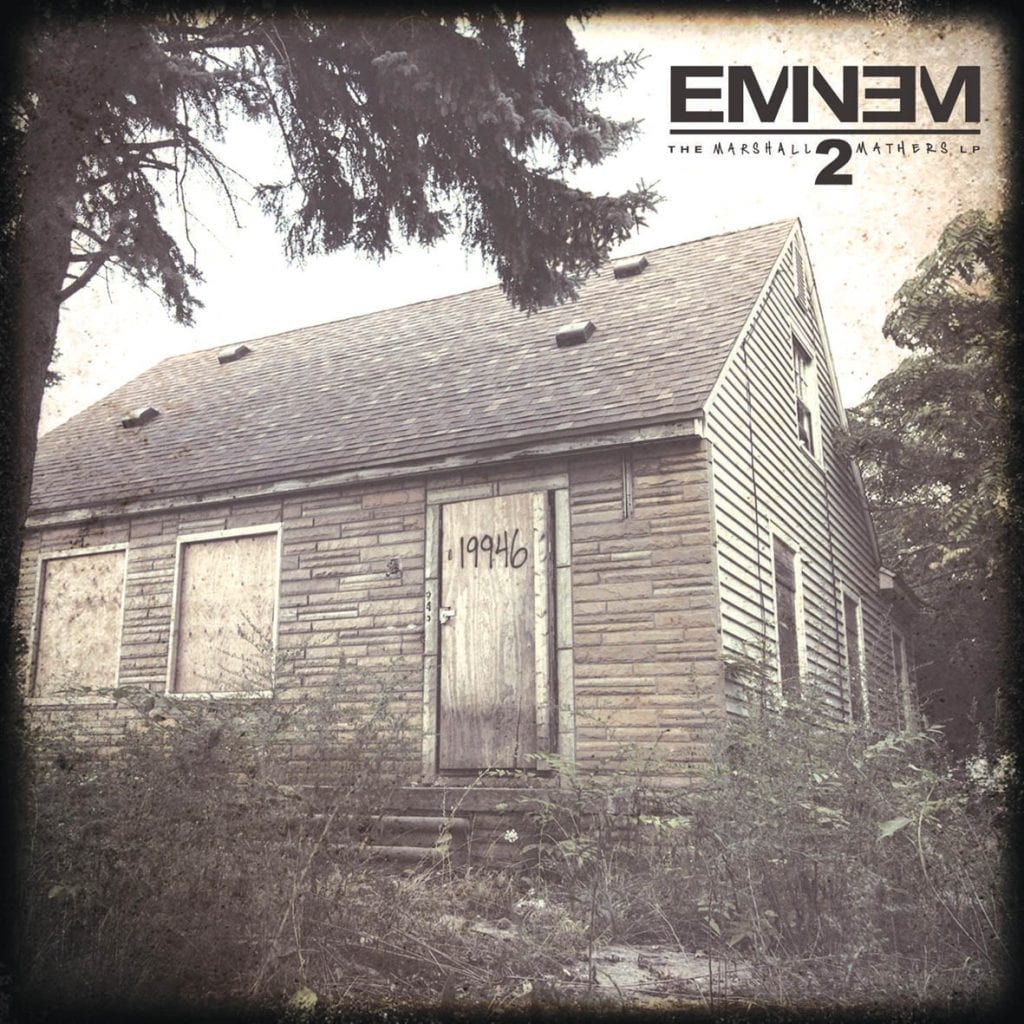 Another Grammy win and another Marshall Mathers LP. The sequel to the popular 2000 album was devoured by long-time fans and received praise from critics for its impressive production choices and Eminem's still-strong rapping ability. With guest appearances from Skylar Grey, Kendrick Lamar and Rihanna, Eminem proved that he could work into mainstream media and excel at it. Dropping Easter eggs for his day-one fans, Eminem linked his 2000 and 2013 albums together by travelling back down the rabbit hole and reopening his twisted dystopia. The Marshall Mathers LP 2 debuted at number one on the Billboard 200 charts and became the second best-selling album of 2013.
Despite having a stellar line-up of guest appearances, Revival earned mixed reviews. Fans in particular felt that the album didn't have the familiar Eminem sound they loved so much and were disappointed in the rapper's change of vision. The album seemed to remind the world that Eminem wasn't as young and crazy and that perhaps being so young and crazy was his only charm. Despite this, Revival went to number one in many countries worldwide but didn't manage to create a longstanding legacy in the minds of listeners.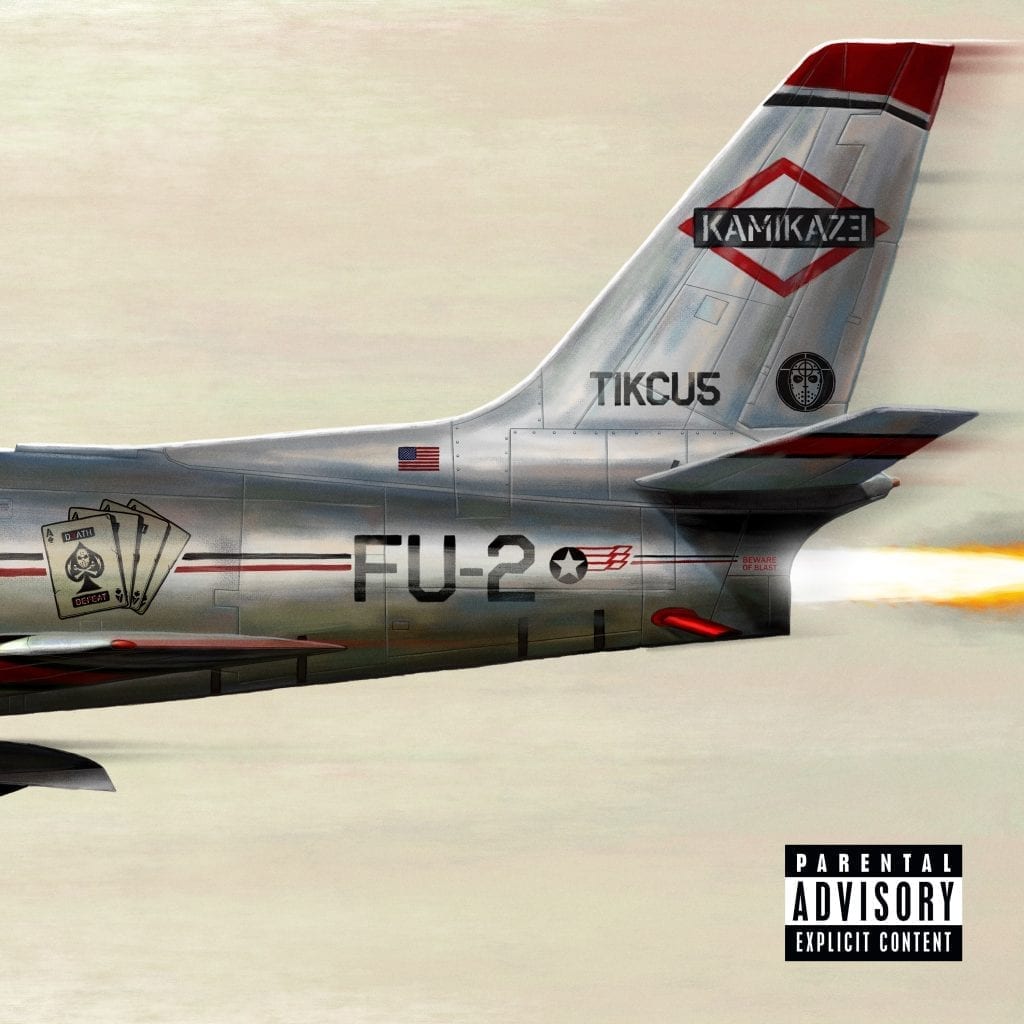 Picking up steam, Eminem's release of Kamikaze felt more like a cover-up of Revival than a brand-new album. One thing was for certain though, Eminem was angry and he wasn't holding anything back. Going back to basics (and in his fan's minds – what worked best) the rapper lashed out at anyone who might have criticised him and reminded them just who Eminem was. Kamikaze became the best-selling hip hop album of 2018 and was certified platinum in the US, proving that Shady was definitely back.
SEE ALSO: How Revival and Kamikaze Changed Eminem's Career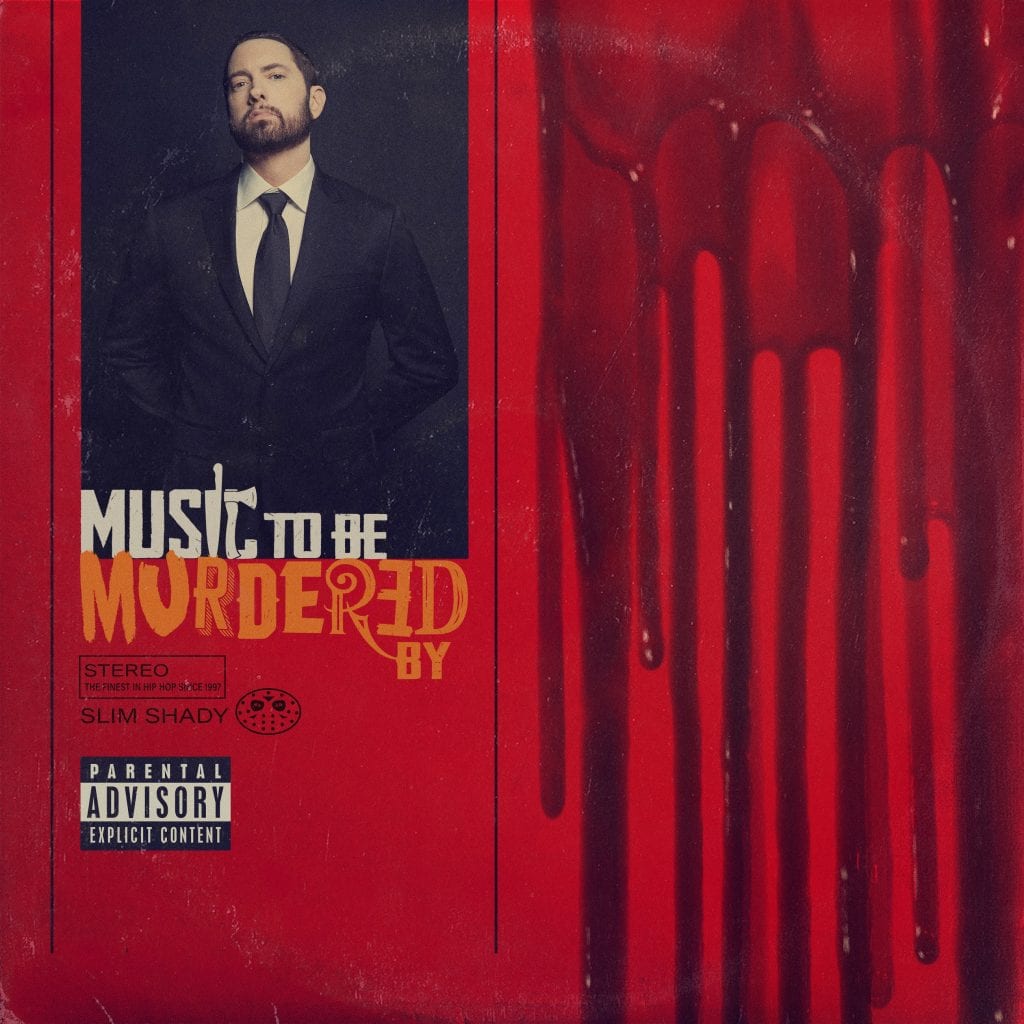 Similar to Kamikaze, MTBMB was dropped with no prior announcement and came as a complete shock to fans. Described by Eminem himself as being "not for the squeamish" and "designed to shock the conscience", the album is a nod to his former self. Dedicated to the late Juice WRLD, who appears on hit 'Godzilla', the album debuted at number one on the Billboard 200 and earned Eminem his tenth consecutive number one album; making him the first artist in history to achieve such a feat.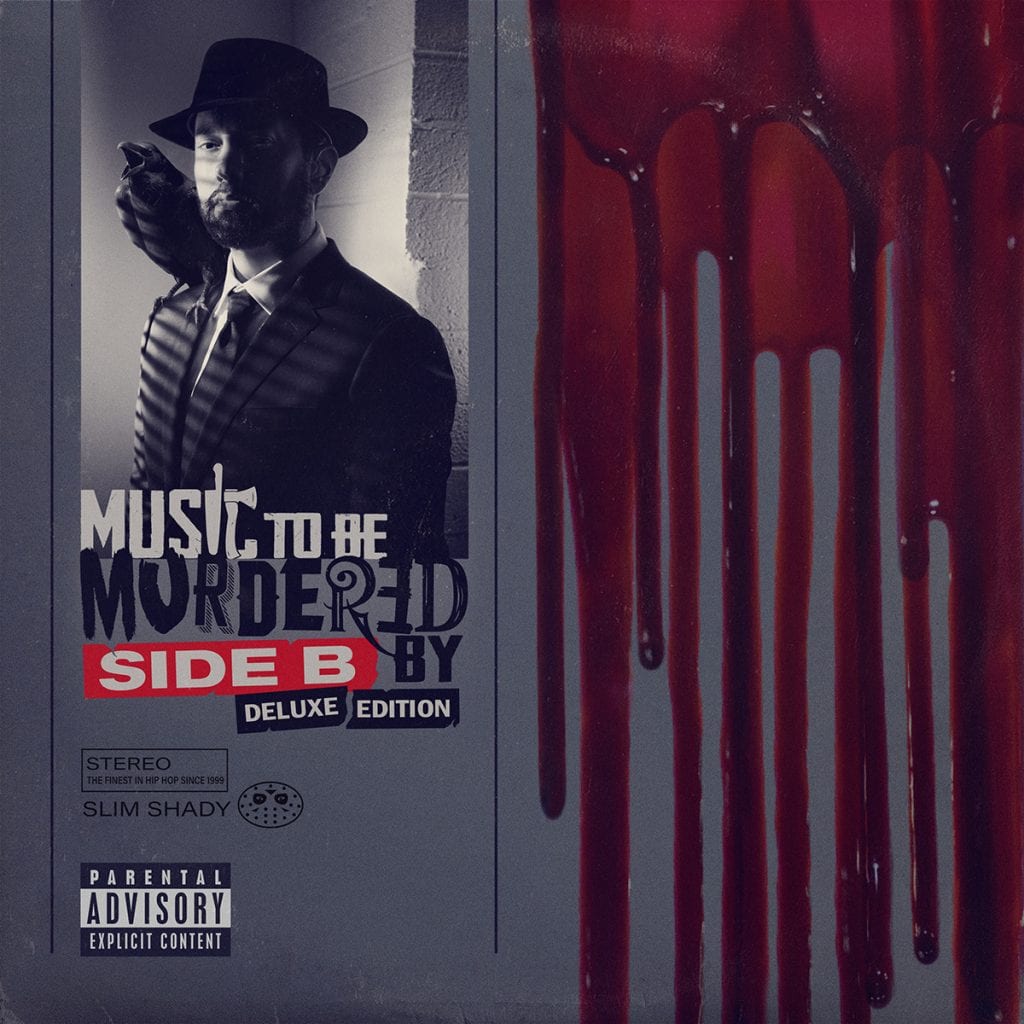 Continuing on from the last album, a deluxe, expanded edition was dropped months later that contained 16 new tracks. New features such as Ty Dolla $ign and DJ Premiere pop up and help to make both sides of the album one cohesive body of work. Comparing Side B to Side A, Eminem uses the happenings of 2020 as lyrical inspiration, touching on Black Lives Matter, Harvey Weinstein and Coronavirus, but still peppering in his unnerving flair. If anything, MTBMB is just one that says thanks to all the fans as Eminem steps back and reflects on his time in the game and asks himself where he's heading next.
Liked this article? Sign up to our UMUSIC newsletter for more great content