A celebration of the humble record retailer and its place as a popular culture generating establishment, Record Store Day is upon us once again! This Saturday the 22nd of April is Record Store Day (RSD), 2023, and we could not be more enthused about some of the neat editions and unheard gems that will be uncovered this year. Here's all you need to know:
David Bowie – Laughing with Liza / The Vocalian and Dream Singles 1964-1967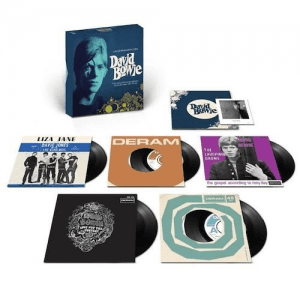 A posthumous release of the Starman's never heard version of the breakout single, 'Space Oddity' features on this one. A curation of five 7" vinyl are included in this singles collection from 1964-67. Other singles include, 'Liza Jane', 'Rubber Band', and 'Love You Till Tuesday', all of which were released as singles before Bowie truly broke out on the scene. Not one to miss if you are unfamiliar with David Bowie's origins era.
Elton John – Don't Shoot Me I'm Only The Piano Player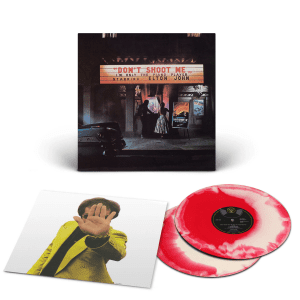 Elton's sixth studio album is going to be rereleased this RSD to celebrate its 50th anniversary. Don't Shoot Me I'm Only The Piano Player is an album full of fan favourites, including the infamous 'Crocodile Rock' and 'Daniel'. As with many reissues these days, it comes in a colourful presentation, with a propeller splatter option. Excitingly with this RSD exclusive, listeners will be privy to some original demos from the Château d'Hérouville recording sessions that lead to the final cuts of this well-rounded album.
Taylor Swift – Folklore – The Long Pond Sessions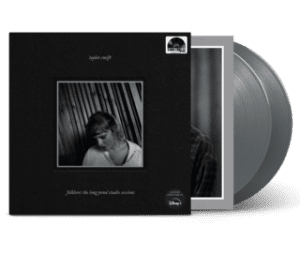 A legacy established already in her own right, Taylor Swift's revisit to her origins in folk-based storytelling reappears in a new grey 12 inch format with this RSD release. Previously available on Disney+, Folklore – The Long Pond Sessions chronicles the first time the collaborators from the Grammy award winning album performed together in person for the first time. Organic renditions of all the tracks give a warm listening experience not to be missed, especially with the likes of Aaron Dessner, Jack Antonoff and Justin Vernon flexing their respective musical virtuoso.
The Rolling Stones – Beggars Banquet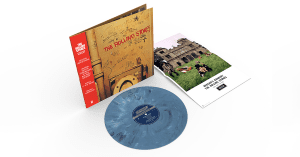 An example of the pedigree that the Rolling Stones exemplify, Beggars Banquet was a record for the timeless shelf in the record store. Appearing again this RSD is a reissue of the 1968 classic, featuring the unwavering most prolific singles, 'Sympathy for the Devil' and 'Street Fighting Man'. But there are some notable deeper cuts on the album too, that are just too good to be missed, heralding the Stone's blues origin; the likes of 'Prodigal Son', 'Salt of the Earth', and 'Stray Cat Blues'. But perhaps what is most special from this record was a fleeting final glimmer of genius from Brian Jones, with 'No Expectations' featuring his symbolic slide guitar riff underlying the track with tender empathetic tones. The RSD release features options in swirly grey, blue, black, and white, which pays homage to lyrics from 'Salt of the Earth'.
John Lennon – Gimme Some Truth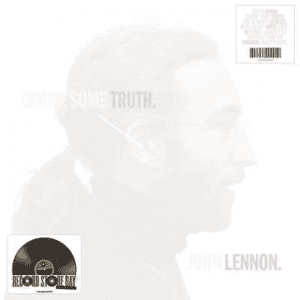 A must-have for those who adore the successful catalogue of the late Beatles member John Lennon. This album was originally released in 2020 to mark what would have been the legend's 80th birthday. Now, enjoy the auditory experience straight off vinyl. Covering all the hit singles from his solo career, this ultimate mix of 36 tracks includes a highlight recording of 'Come Together [live / ultimate mix]'. Presented as a box set and limited to 1500 copies globally, this one will be ripe for the picking! Inside the box set, lucky purchasers will be treated to nine x 10" EPs on white vinyl, two postcards, a poster, a bumper sticker, and an eight-page booklet.
Siouxsie and the Banshees – A Kiss in the Dreamhouse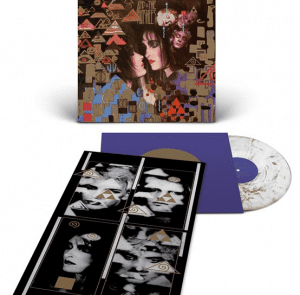 For the alternative sound seekers, a dive into the sonic arrangements of Siouxsie and the Banshee's fifth studio release from 1982 is sure to satisfy. A Kiss in the Dreamhouse was a change in direction from the usual punk turned alternative-pop band; getting their most famously experimental and psychedelic, it's a critically acclaimed sound brought to listeners on this album. Now given the deluxe overhaul by original band founders Siouxsie and Severin, a lavish clear and gold marbled vinyl is offered with reworked album artwork. Featuring a unique sound at every turn of a fresh track, it's a nothing to be slept on for the budding purveyor.
Marianne Faithful – A Secret Life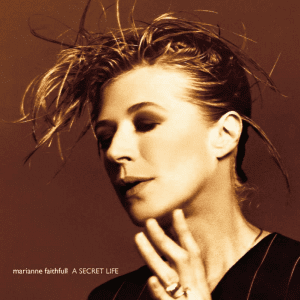 Teaming up with famed Italian composer Angelo Badalamenti, this 1995 record from Marianne meshes her poetic lyrical prowess with an appropriate string arrangement. It is an illustrative listen, a journey in its own right and quite the special release for RSD, as it was previously only released in Greece in the vinyl format. Collectors will be hot on the heels for this one.
The Police – Every Breath You Take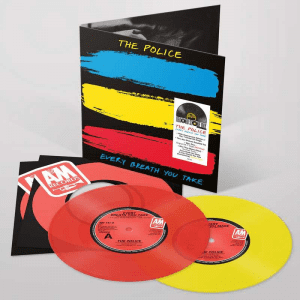 Following a previous RSD offering with double single package Message in a Bottle, this edition sees the prestigious hit single 'Every Breath You Take' featured alongside the archived and hard to find single 'Every Bomb You Make' which was a remake of the song for a satirical 80's show "Spitting Image". Also included is the instrumental version of the major single, which is a closer examination of the instrumentation of the smash hit. A neat addition to any collection of 7" singles.
Brain Eno – Forever Voiceless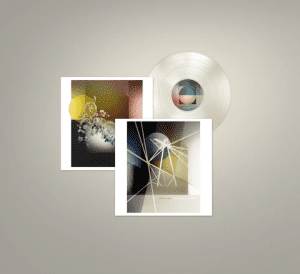 This is a special release of Eno's 2022 critically acclaimed release FOREVERANDEVERNOMORE. Given the commentary on the pace of change in the current world we live through Brain's lyrics in the original release, it is time to appreciate the instrumental embellishments and arrangements that communicate it all sonically. An ambient, tonally expansive listen is provided here, creating a real atmosphere in a room with an appropriately placed turntable. Appearing in a crystal-clear format and packaged sustainability, it is a conscious purchase for the discerning listener.
The Cure – Show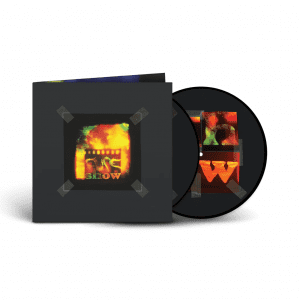 Remastered at Abbey Road studios comes a live album for progressive sounding The Cure. Originally recorded at the Palace, Auburn Hills, Michigan, the LP displays a total of 18 essential tracks. Featuring singles like 'Pictures of You', 'Lullaby', Let's Go to Bed', and 'Friday I'm In Love'. Perhaps most exciting about this RSD exclusive is the pressing of vinyl onto a picture disc, the first time the album has been presented in such a way.
And in terms of events to mark RSD, there are a few noteworthy ones to be aware of! Flying Out Records on Pitt St in Auckland will feature music all day beginning at 9am with select DJs and a feature from the band Tiny Ruins.
For those in New Plymouth, a neat gathering will be happening at Vinyl Countdown, with DJs playing all day and maybe even a classic kiwi sausage sizzle! Head on down for all the deals.
And of course, we can't forget to mention the Auckland staple that is Real Groovy, recently rehoming and in prime downtown location on Victoria Street West. The store will be holding an annual celebration for RSD, featuring performances from Troy Kingi and Pitch Black. There is also a chance to win a pair of Audio Technica headphones and a Project turntable!
For a full list of participating stores in New Zealand, check this link!