It's been 35 years since Bob Marley and the Wailers released the compilation album 'Legend' in 1984, and its legacy is still well and truly alive in Aotearoa today. The greatest hits collection is the top-selling reggae album of all time having sold 28+ million copies worldwide, with 300,000 of those sales coming from New Zealand. With instant classics 'Get Up Stand Up,' 'Jammin,' 'One Love/People Get Ready,' 'No Woman No Cry' and 'I Shot The Sheriff,' this record was made to stand the test of time for the impact it's had on shaping our culture, politics and the reggae music scene within New Zealand.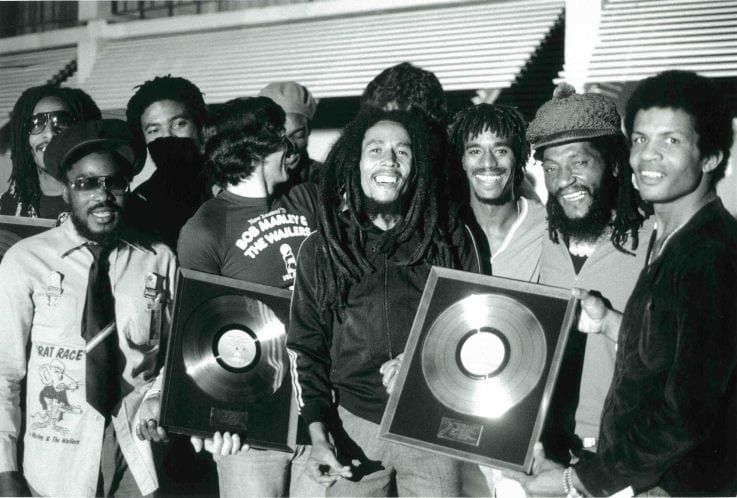 His first and only NZ concert in 1979 was life changing
Bob Marley played his first and only New Zealand concert 40 years ago on 16th April 1979, at Auckland's Western Springs to a roaring crowd of twenty-two thousand people. This concert and his visit changed our entire country's relationship with reggae music. Recognized as one of the best and most influential concerts in New Zealand history, Marley didn't just sing, he also inspired the nation with speeches about equality and standing up for your rights.
Local reggae acts such as Herbs and Katchafire formed after seeing his show
There were many Kiwi musicians in that audience who became inspired to immerse themselves in the local reggae scene following his show. The 1980s saw the cultivation of iconic Kiwi reggae acts such as Beat & Blood, Chaos, Dread and most notably Herbs.
A few decades later Katchafire formed thanks to band member Thompson Hohepa who was just 13 years old when he attended Marley's Western Springs show. Hohepa named the band after Marley's album 'Catch A Fire' and it wasn't long before their reggae covers turned into original songs and they quickly became a household name.
The next generation of reggae in Aotearoa also met Bob Marley on that day in 1979. Tigilau Ness, legendary musician from the reggae band Twelve Tribes of Israel brought his 5-year-old son Che along with him. This young boy grew up to become the musician who we know as Che Fu.
He features in one of our local movies… for real!
Which is not surprising, considering the plot of the movie surrounds a group of young Pukekohe potato farmers striving for the chance to open as the support act for Marley and the Wailers on their 1979 tour at Western Springs. The Kiwi film Mt Zion released in 2013 features Marley attending a powhiri at Nga Hau E Wha Marae at the end of the movie thanks to documented archived footage and a sophisticated editing technique called rotoscoping. Director Tearepa Kahi credits this historic footage as the inspiration behind writing and shooting the film – "I felt like I was witnessing one of the greatest moments in Aotearoa's history. It was pure cinema. And that was my lightning bolt moment."
Marley's music was a catalyst in giving Māori and Pasifika a voice through peaceful protest
Bob Marley's 1979 visit introduced Rastafari beliefs and the movement of peaceful protest through music. This had a large cultural impact upon Aotearoa – especially Māori who were facing issues of dawn raids on Polynesian overstayers, the French nuclear testing in the Pacific and the Māori land march. People started to believe in 'standing up for their rights' to achieve social justice in trying times.
SEE MORE: Bob Marley & The Wailers – Catch A Fire
Local acts SIX60 and Fat Freddy's Drop keep Marley's legacy alive with shows at Western Springs
The popularity of reggae was showcased twice this year with not one but two shows at Western Springs from headlining local acts SIX60 and Fat Freddy's Drop. Both acts have dipped their toes into reggae, each with their own unique sound. In February, reggae turned pop act, SIX60 played to a sold-out crowd of more than 50,000 people 40 years after Marley took the same stage. Reggae band, Sons of Zion were also among the acts that opened the show. That same summer also saw Fat Freddy's Drop bring their mix of dub, soul and reggae to Western Springs.
SEE ALSO: Six60: From a Cover Band to Record Breakers
His legacy lives on through the next generation
Aotearoa continues its connection with Bob Marley through his son Julian Marley who headlined the East Coast Vibes festival in Gisborne at the start of this year with his reggae group The Uprising. Julian and his band were welcomed with a pōwhiri at Auckland Airport, exactly 40 years since his father received a similar Māori greeting. Julian Marley was overjoyed with the welcoming – "We loved it, man. It was a great experience. It shows the roots of the culture heart-to-heart. A really warm welcome." January's One Love festival in Tauranga also featured Bob Marley's other son Ky-Mani Marley, a reggae and hip-hop artist.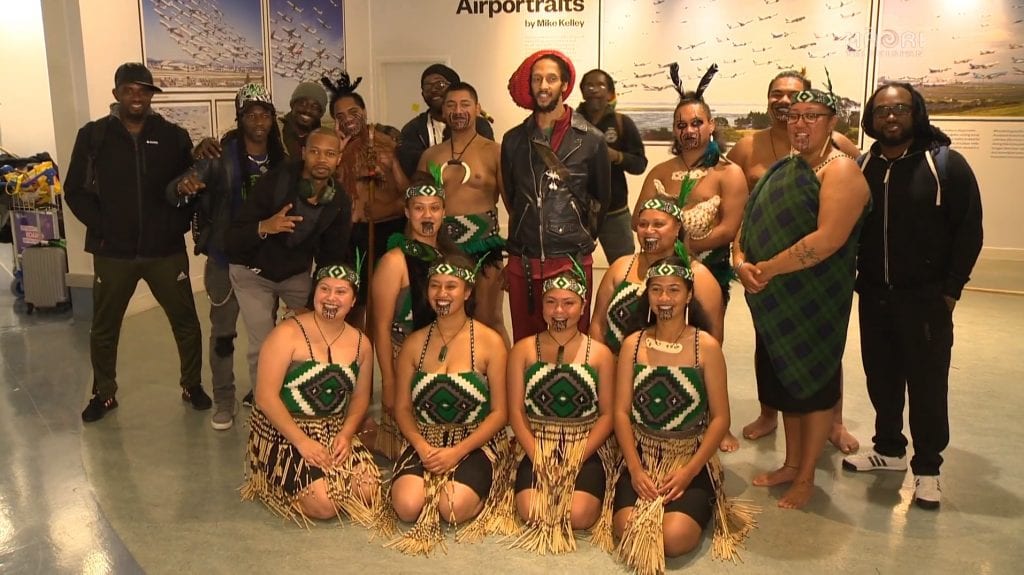 The importation of more reggae records in local stores
The 35th anniversary of 'Legend' is to be observed by the Marley Family with a double LP, 180-gram vinyl reissue due for release on June 14th. The reissue will include all 14 original tracks as well as two bonus tracks 'Easy Skanking' and 'Punky Reggae Party.'