Queen may have been revived again in the last year due to the worldwide phenomenon of the Hollywood blockbuster film Bohemian Rhapsody but don't forget that moment on February 27th 1984 when they re-established themselves as one of the greatest of all time. Their eleventh studio album "The Works" turns thirty-five this year, so it's only fitting that it should be celebrated. New generations of fans are currently discovering Queen's discography every day, so if you weren't even born when "The Works" was released, catch up now with this quick history lesson – or if you were, let's take a walk down memory lane.
Some critics and fans were rather complexed with the new direction the band had taken their sound on their previous two records "Hot Space" and "The Game". So naturally, they ditched their new adaptation of funk and went back to what they knew best – the fundamentals of classic rock. Staying relevant and successful had a huge impact on the direction of the band, and they knew the best way to please their loyal supporters was by reverting back to their traditional sound. The title "The Works" derives from a classic Roger Taylor comment as the four members contemplated what angle to take the album in – "Let's give them the works!" The album took six months to create, with the band travelling from Record Plant studio in Los Angeles and returning to Musicland Studios in Germany to finish it. Queen took so much inspiration from their earlier selves when making the record that some of the songs ended up almost replicating a few of their own 70's hits – which is definitely not a bad thing!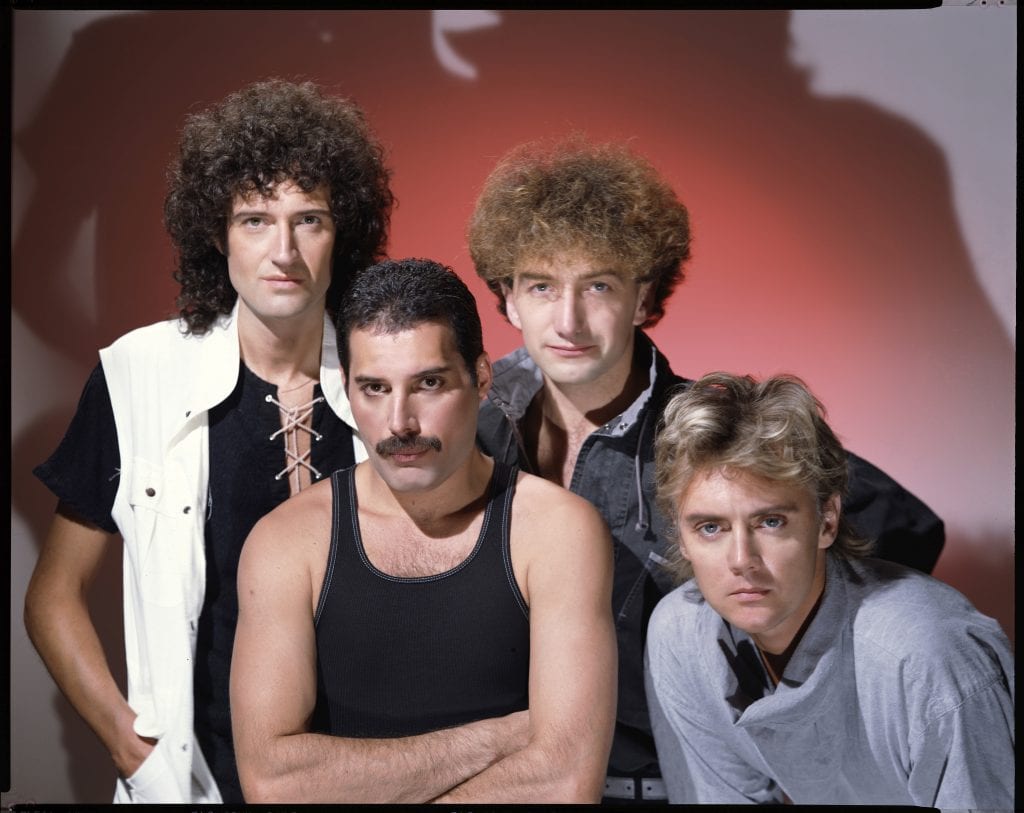 The album starts off with lead single and stadium anthem "Radio Gaga", which is another instant gem in Queen's Top 40 crown. The song was written entirely on a synthesizer by drummer Roger Taylor and then further musically arranged by Mercury – it was a breath of fresh air in the 80's music rock scene. The band expresses their displeasure of how radio popularity has become obsolete with the introduction of the television in how people consume music – "like all good things on you we depend, so stick around 'cause we might miss you when we grow tired of all this visual." This thought process ended up being rather ironic, as the song went on to play a huge part in the rise of MTV culture. The radio played an important part in each band members upbringing and musical education, "my only friend through teenage nights, and everything I had to know, I heard it on my radio." This synth-pop rock song full of exquisite melodies and jarring basslines was made to be played live. "Radio Gaga" live at the iconic Live Aid Charity Concert at Wembley Stadium on July 13th, 1985 went down in history as one of the most legendary live performances of all time. Lead singer Freddie Mercury got an audience of 72,000 to echo the momentous chorus of rather ludacris lyrics into an uplifting wave of pure adrenaline whilst they simultaneously clapped and stomped their feet. Also, here's a not-so-subtle reminder that "Radio Gaga" was the inspiration behind Lady Gaga's stage name… legends supporting legends!
SEE ALSO: Queen's Top 10 Memorable Moments
Lead guitarist Brian May took the reigns on the second song of the album "Tear It Up". This more traditional rock track appeared to gain inspiration from Queen's own catalog, the beat and stomping percussion is reminiscent to that of their 1977 hit "We Will Rock You". This was purposeful as it was an attempt to revive the old Queen sound. This attempt would also not be complete without a classic Mercury piano ballad – third single "It's A Hard Life" combines a cheerful composition alongside an inspiring guitar solo by May which he described as "very Bohemian Rhapsody". This is the genius of Mercury back at his finest, with both May and Taylor skyrocketing the song into their all-time Freddie favourites. Fourth track and three-chord rockabilly, "Man On The Prowl" was another Mercury special. This time having a similar tempo to that of Presley's version of "Crazy Little Thing Called Love". It was planned to be released as the fifth and final single from "The Works" until the band opted for a Christmas release instead. "Thank God It's Christmas" was the only Christmas song that Queen ever recorded. "Machines (Or Back To Humans)" was brought to life by Taylor and finished off by May. Mercury harmonizes with himself, with backing vocals from a robotic Taylor whose voice was programmed using a vocoder. The lyrics speak of a time where "it's a machines world" and we're all just trying to keep up. It's only fitting that this track used the most electronics and synths of any on the album. Special kudos to Mercury for managing to sing the word "parahumanoidarianised" without breaking a sweat.
Queen were truly back with their second single "I Want To Break Free". Written by bassist John Deacon this smash hit was another taster of the band dipping into their pop craftsmanship. Deacon's brilliant songwriting combined with a delicious vocal melody ripped into the airwaves and into the ears of millions worldwide. The accompanying video parodies British soap opera Coronation Street, featuring all four band members dressed in women's clothes. The concept was praised in Queen's homeland of the UK but was banned by MTV in the USA for it's "controversial" nature. Taylor, who was behind the idea thought it would be a bit of fun – "We had done some really serious, epic videos in the past, and we just thought we'd have some fun. We wanted people to know that we didn't take ourselves too seriously, that we could still laugh at ourselves. I think we proved that." Although it didn't chart as well as it should have, the song stood for something much bigger and was regarded as an anthem of the fight against oppression.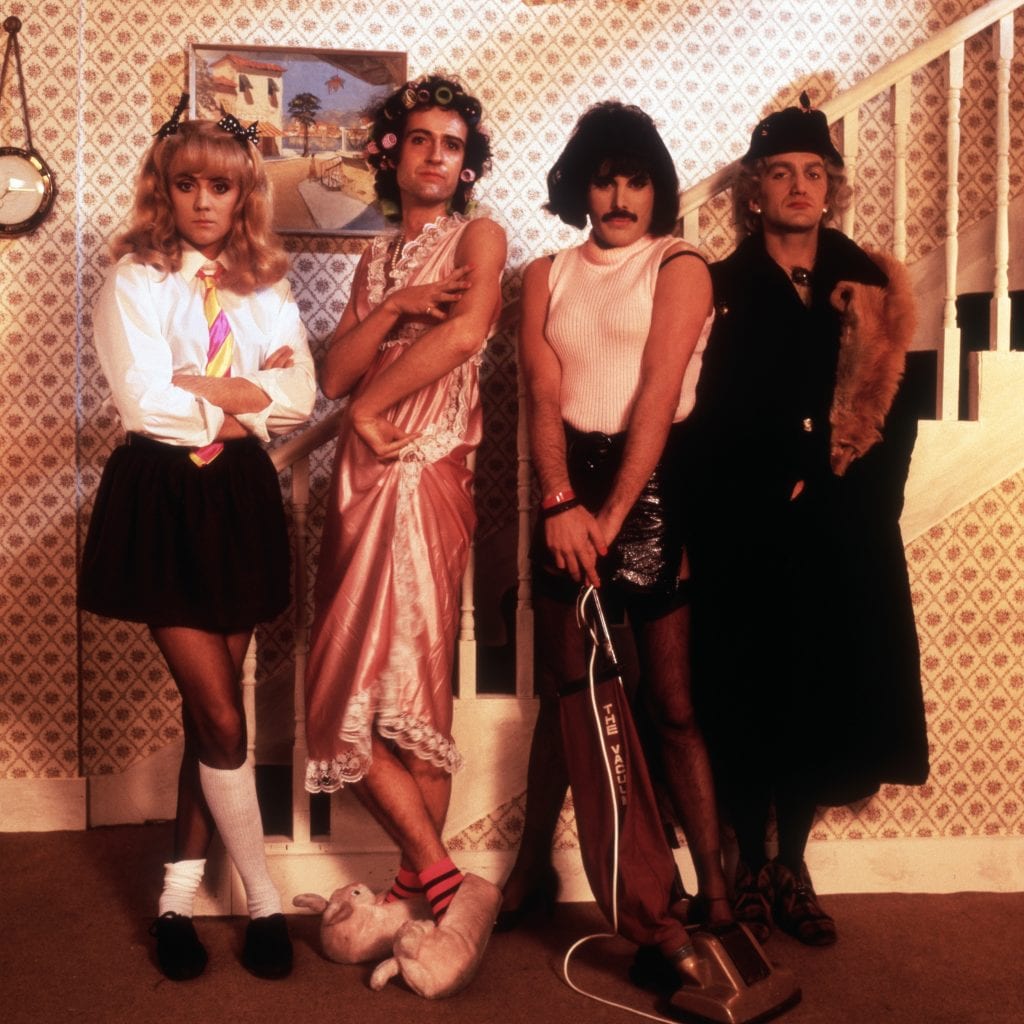 SEE ALSO: The Unforgettable Freddie Mercury
"Keep Passing The Open Windows" opens with theatrical piano from Mercury and then Deacon quickly jumps in to transform the track with a bass-driven rock sound. Mercury wrote the song for the 1983 film The Hotel New Hampshire where he got the inspiration for the title from various dialogue throughout. Eighth track and fourth and final single "Hammer To Fall" is a true Queen masterpiece, once again flirting with the pop/rock genre. The song is built around May's classic rock-riff which complements a catchy chorus and feel-good harmonies despite the track lyrically addressing the paranoia of imminent doom. "Hammer To Fall" is a beloved concert favourite, so much so that it was the third song on Queen's Live Aid setlist. "The Works" ends with the short acoustic ballad "Is This The World We Created?" It was written in a rare collaboration by May and Mercury in response to the news of poverty and hunger in Africa. Pre-dating both Live Aid and Band Aid, Queen was ahead of the times in bringing awareness to such a horrific reality. The band then performed the song as an encore during their set at the Live Aid charity concert.
"The Works" truly established Queen back at the top of their game. Later that same year they performed in front of millions worldwide for the Live Aid concert at Wembley Stadium, proving themselves once again as one of the GOATs (greatest of all time). These nine songs were made to be played live and no one can describe the power of frontman Freddie Mercury as well as fellow legend David Bowie himself – "[He] was a man who could hold an audience in the palm of his hand." And to this day, he still does exactly that, even if it is through a screen.
Listen to Queen's "The Works" re-released and re-mastered 2011 version here: