Whether it's a classic rags to riches journey or an outcast-turned-hero achievement, we all love a good musician story. They're gritty, passionate, raw, and show sides of our favourite artists that we can't see from just the music alone. And, lucky for us, artists (or people close to them) absolutely love writing them.
To prepare for your relaxing summer ahead, here's a list of 15 of our favourite music biographies to add to your reading list. 
1. 'Me' – Elton John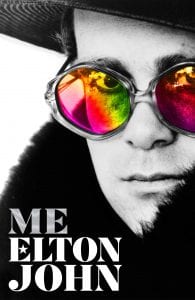 His first and only autobiography sees John reveal every ounce of truth regarding his rollercoaster life. Taking you further than what was shared in the 2019 biopic Rocketman, the star takes you through his religious upbringing, his career drama, his sexuality struggles and his crippling drug addiction; all the way to his happily ever after with husband David Furnish. An excellent read about the highs and lows from one of the greatest music legends of all time. 
2. 'Total F*cking Godhead: The Biography of Chris Cornell' – Corbin Reiff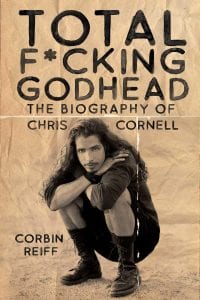 Written by Seattle rock writer Corbin Reiff, this biography details Cornell's days as a struggling musician in Seattle to becoming one of the founding fathers of grunge rock in the '90s. With input from those who knew Cornell best and worked with him, as well as words from Cornell himself, the book follows the ups and downs that faced the star's career both in Soundgarden and Audioslave and helps to give some answers to his sudden death. 
3. 'The Rose That Grew From Concrete' – Tupac Shakur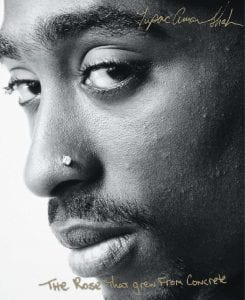 While not technically an autobiography, 2Pac's collection of poetry is as personal as you can get. Touching on his troubled upbringing, society, politics and racism, the book contains 72 handwritten poems from 2Pac from the years 1989 to 1991. An intimate look at one of the greatest rappers of all time, this one is a must-read. 
4. 'Freddie Mercury: A Life, In His Own Words' – Freddie Mercury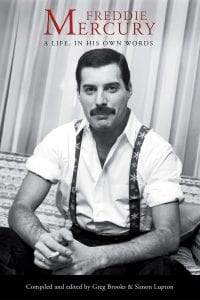 The closest we'll ever get to a Freddie Mercury autobiography; this book compiles every interview Mercury ever did and his own quotes to form a story from the star's perspective on his life with Queen. A painfully shy and lonely person behind all the glitz and glam, Mercury kept a very private life and only allowed a few people in to really get to understand him. Now, we can all get to know the man behind the legend too. 
5. 'U2' – U2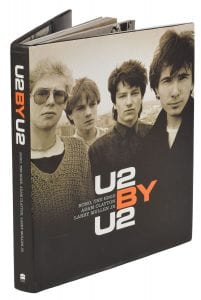 Allowing a deeper insight into one of the biggest rock bands of our time, U2 retell their journey in their own words and even share some photos from their own archives. From growing up in Dublin to selling out stadiums all around the world, the band share their story and all the memories made along the way. 
6. 'Blackbird Singing: Poems and Lyrics, 1965 – 1999' – Paul McCartney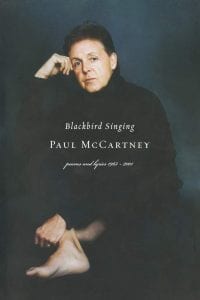 For Beatles fans, McCartney's lyricism is truly unmatched. His candor and vision have helped create some of the best songs of all time, so it's only right a collection of his poetry and lyrics was compiled into a book. Touching on grief, love, pain and the world around him, this book is an intimate look into the emotions of an icon. 
7. 'The Way I Am' – Eminem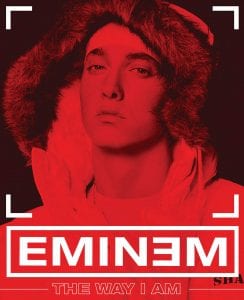 The autobiography from Eminem includes never-before-seen photos, personal drawings and poems, stories and memorabilia collected by the rapper. Detailing his struggles with poverty, drugs, love and fame, Eminem reflects on his ride of a journey and reveals the answers to the things we've always wanted to know. 
8. 'The Rolling Stones 50' – The Rolling Stones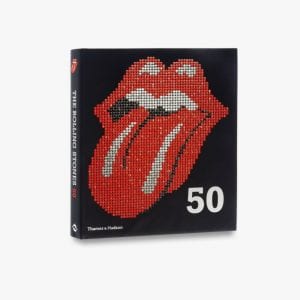 To celebrate an excellent 50 years of the band's success, The Rolling Stones put together a collection of exclusive content for their fans. Including over 1000 illustrations, photography, international posters, draft record art, contact sheets and more, this book is the ultimate piece of memorabilia. In their own words, the band recount their favourite memories and stories from over the years and share their most precious treasures from the ride. 
9. 'The Dirt – Confessions Of The World's Most Notorious Rock Band' – Motley Crüe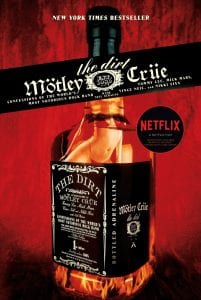 Now a film on Netflix, The Dirt is a fascinating tell-all about the shenanigans of Motley Crüe during the height of their career in the '80s/'90s. Read all about the gross, wild and at times downright horrific things they got up to, the drug addictions, the band relationships, and most importantly how Motley Crüe became one of the biggest glam rock bands to come out of the '80s. 
10. 'Working Class Boy' – Jimmy Barnes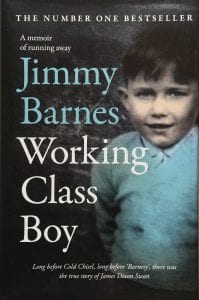 A heartwarming yet harrowing memoir, Cold Chisel's iconic frontman shares the story of his difficult childhood and the road he took to get himself to fame. Migrating from Scotland to Australia in 1962, Barnes recounts his family's memories with violence and poverty and strives to get himself out of the suburbs and into the arms of rock and roll. A fascinating look inside the life of an Aussie rock icon that also has a follow-up book titled Working Class Man. 
11. 'You Should Be Dancing: My Life with the Bee Gees' – Dennis Bryon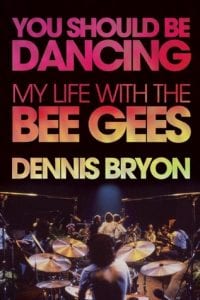 Recounting his time as a drummer for the Bee Gees during their peak of 1974 to 1979, Dennis Bryon offers behind-the-scenes knowledge into one of the biggest bands in history. Looking at the inner workings of the band of brothers and tales about classic hits such as 'Stayin' Alive' and 'How Deep Is Your Love?', Bryon shares the story of his time with the band and takes us all along for the wild ride. 
12. 'Beastie Boys Book' – Beastie Boys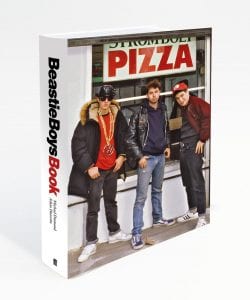 As told by Ad-Rock and Mike D themselves, this book details the story of Beastie Boys' success from misfit punks to iconic hip hop trio. Adhering to their eclectic brand, the book isn't your traditional autobiography and includes a recipe book by chef Roy Choi, a graphic novel, a mixed tape and contributions from dozens of celebrities. 
13. 'Pearl Jam Twenty' – Pearl Jam, Cameron Crowe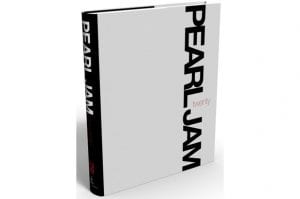 Published in conjunction with Cameron Crowe's documentary of the same name, Pearl Jam Twenty sees the band finally share their story. Celebrating 20 years of success, the band share behind-the-scenes photos, drawings, tour notes, and insights from their career so far. From their start in Seattle in 1991 to becoming one of the most influential bands of the grunge era, Pearl Jam finally pull back the curtains and let us get a deeper look at one of the greatest rock bands of all time. 
14. 'Journals' – Kurt Cobain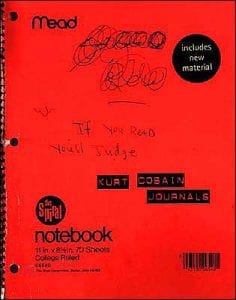 An interesting look into one of the most interesting minds in music, Journals is a personal notebook filled with drawings, poems, letters and lyrics from the famous Nirvana frontman. In the pages you'll find Cobain's thoughts on fame, his plans for Nirvana, his love for rock music and his inner turmoils; all with scribbles and doodles around them like it's a handwritten diary. Not only is this a must-read, but it's a must-have collector's item. 
15. 'So Much Things To Say: The Oral History of Bob Marley' – Roger Steffens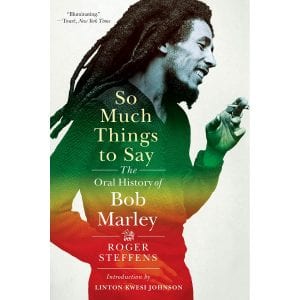 A project in the making spanning over 40 years, Bob Marley expert Roger Steffen has interviewed over 75 friends, business managers, family members and close confidants to gather an intimate and honest look at Marley's incredible life. From Marley's upbringing in the slums of Jamaica to becoming one of the most influential figures in history, Steffen explores the star's friendships, relationships, controversies and even investigates why Marley's fatal cancer wasn't diagnosed sooner. A one-stop for all your Bob Marley knowledge. 
SEE ALSO: The Best Bee Gees Songs: 20 Tracks By The Brothers Gibb