Mumford & Sons have come a long way since their formation in 2007. From revolutionising the English-Folk scene with their breakthrough debut Sigh No More to 2018's Delta, the band have had an impressive musical journey over the course of their career. Here we break down their discography, and tell the story of how four English musicians became one of the most successful English bands in the world.
Early Days
Front man Marcus Mumford founded the band in December 2007 in London, England. Members of the group had all found their way to each other through the lower ranks of the London gig scene, where artists like Noah & the Whale and Laura Marling were all working their way up, paving the way for a revolution n the English Folk-Rock scene that would aid Mumford & Sons' success. The groups name was chosen because it sounded like an "antiquated family business name", which tied into the traditional roots of their music. Lead singer Marcus Mumford had a brief stint at Edinburgh University studying classics – Shakespeare, the Bible, and other works of literature are all recurring themes in their storytelling lyrics.
2009: Sigh No More
Mumford & Sons caught the eyes of labels early on, with their constant touring and performances at high profile festivals such as Glastonbury. After two successful EP's, their debut album Sigh No More was ready, arriving October 2nd 2009 in the United Kingdom. The albums name is taken from Shakespeare's Much Ado About Nothing, a taster of the original literature & bible references the band lyrically sprinkled throughout their debut album. Their breakthrough track 'Little Lion Man' was incredibly successful, earning them plenty of radio play worldwide and gaining traction for the album. The single went Platinum in New Zealand and the United Kingdom, double platinum in Australia, and an incredible four times platinum in the States. Americans quickly became fans of the Folk inspired quartet.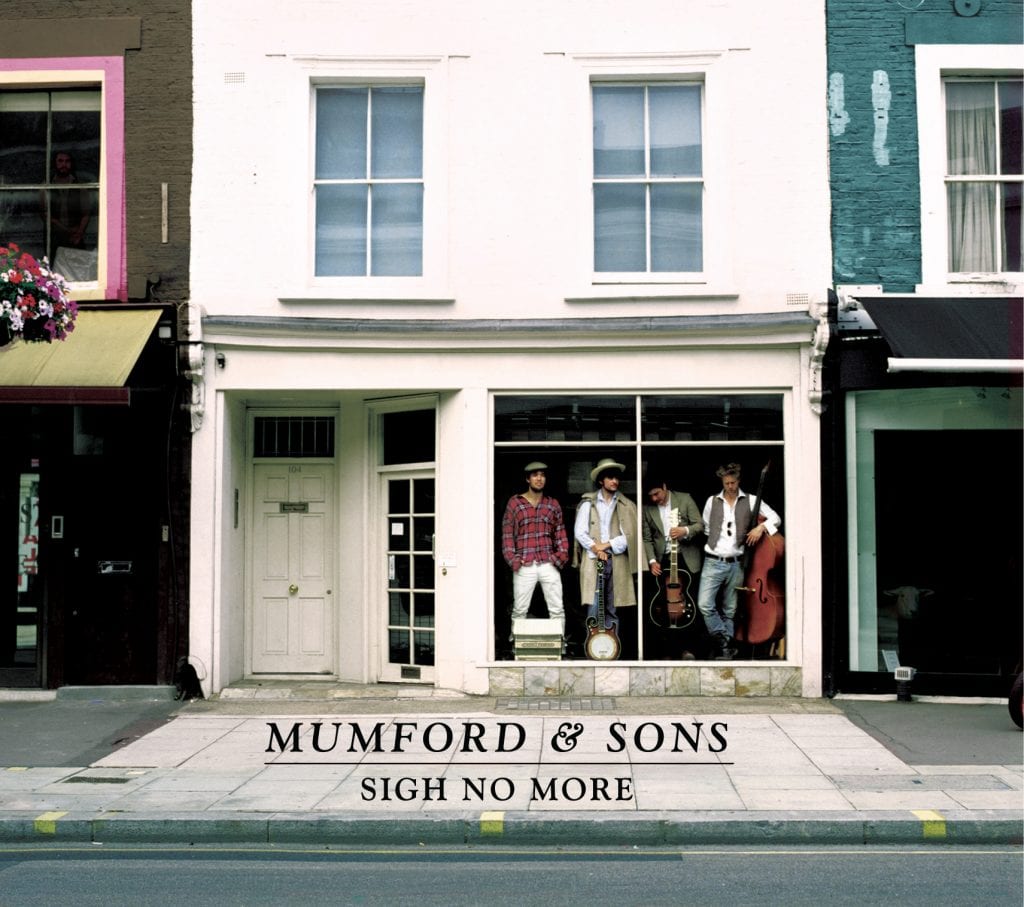 Similarly, Sigh No More met the expectations of listeners who listened beyond 'Little Lion Man'. The album went five times Platinum in the United Kingdom, four times in Australia, three times in the States, and twice in New Zealand. They became 2010's breakthrough act, earning themselves a BRIT award and four Grammy nominations. While they didn't walk away with any Grammy's, their performance with Bob Dylan's and The Avert Brothers lead to a massive surge in popularity for the band, with about 26 million viewers watching the charismatic performance.
2012: Babel
The highly anticipated follow up to Sigh No More arrived two years later on September 21st 2012, and went straight to number one in the US and UK. Working with producer Markus Dravs again (whose credentials include Kings of Leon, Brian Eno, Florence & the Machine), Babel was a more refined version of Sigh No More that fans devoured. Leading with the single 'I Will Wait', they once again made their way into mainstream radio and onto the charts.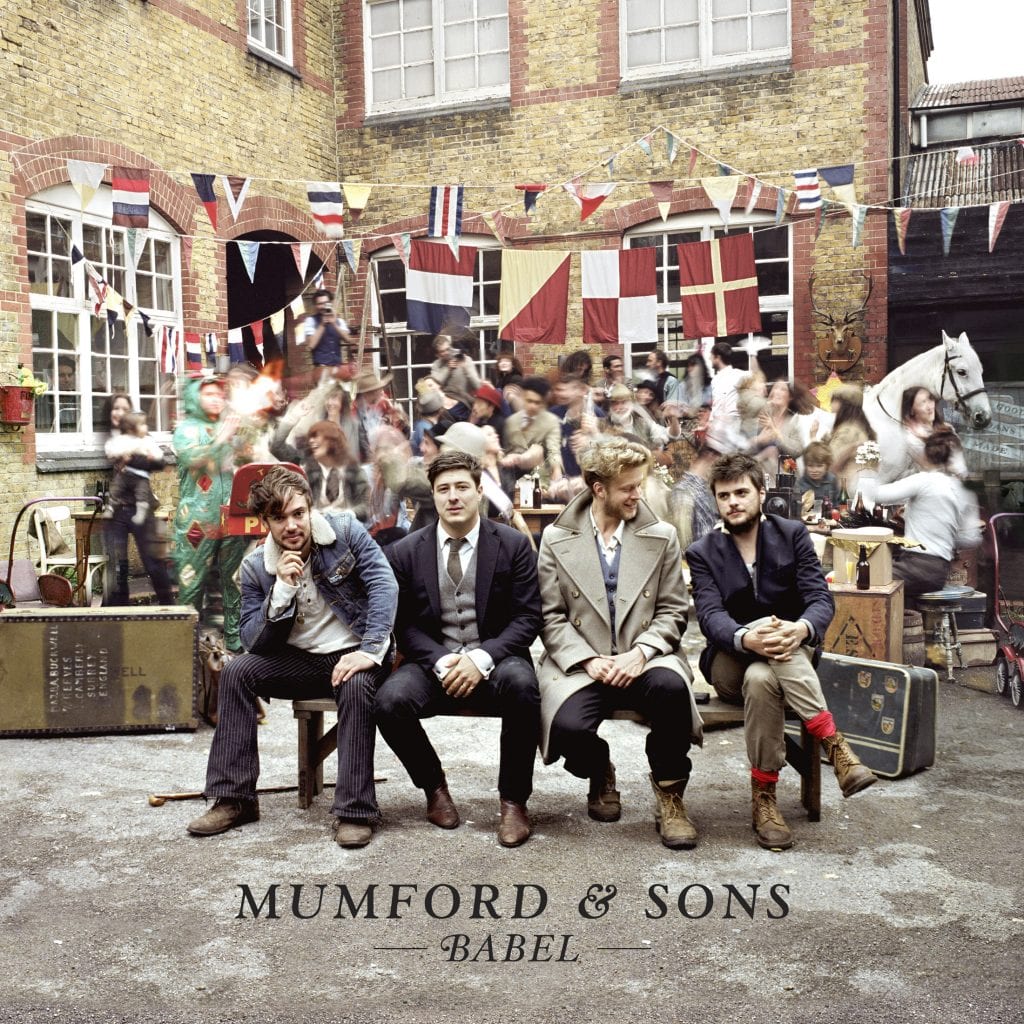 Also in 2012 on November 30th band also released live CD/DVD The Road to Red Rocks, a live album of their show for Red Rocks Amphitheatre in Colorado featuring live tracks from both Sigh No More and Babel. The group continued to tour worldwide and ended up with eight Grammy nominations for their work. At the 2013 Grammy awards, they went home with the coveted award for 'Best Album of the Year'. As the band continued to ride the success of Babel, they also made their way to Glastonbury festival where they played on the main stage – naturally, their performance received glowing reviews.
2015: Wilder Mind
Much to fans concern, the band announced an indefinite hiatus in September 2013, eventually leading to rumours of a break-up. Considering the relentless worldwide touring schedule, they'd been on; it was understandable. However, the band returned at the end of February 2015, announcing their third studio album Wilder Mind which was released on May 4th 2015. The group described a 'natural departure' from their previous sound on their third album – they exchanged the banjo for the electric guitar, kick drums for a full drum kit, and their waistcoats for leather jackets. They broke away from Dravs and worked with Indie-rock producers James Ford and Aaron Dessner on Wilder Mind. While it was a risky move moving away from what made them so unique sonically, the record was received well as they continued to explore different genres. Wilder Mind went straight to number one in seven countries. Also maintaining their reputation as one of the best festival bands, they also landed headline slots for Reading & Leeds and Bonnaroo festival in 2013.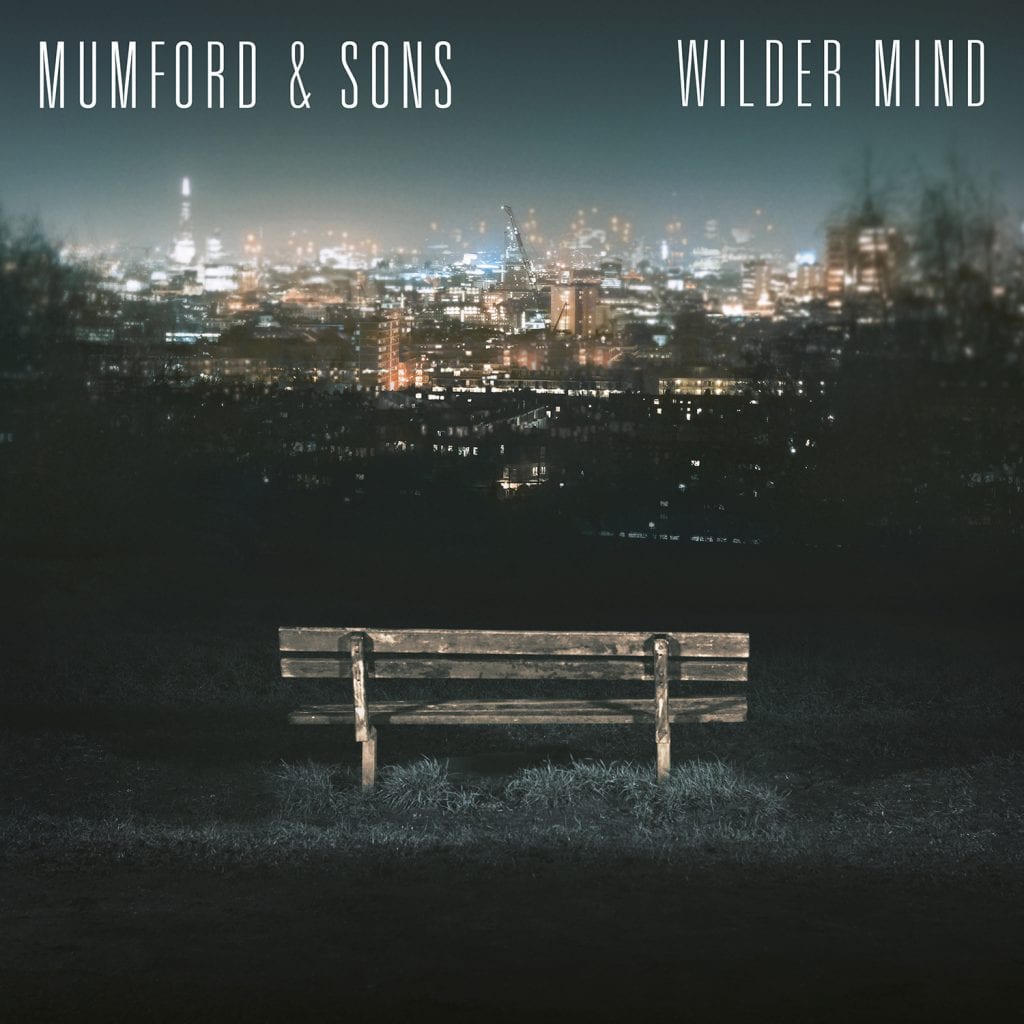 2018: Delta
Continuing their hectic tour schedule and even managing to record their Johannesburg EP on two days off with producer maestros The Very Best during their South Africa tour, it wasn't long before the band were ready for their fourth studio album. They returned with Delta, which arrived on November 16th, 2018. In a similar vein to Wilder Mind, they kept the electric infusion while lyrically turning more introspective and intimate. It's a very collaborative album -the band recorded 35 songs in sessions with an array of musicians, two of which who made the cut are Maggie Rogers and Gill Landry.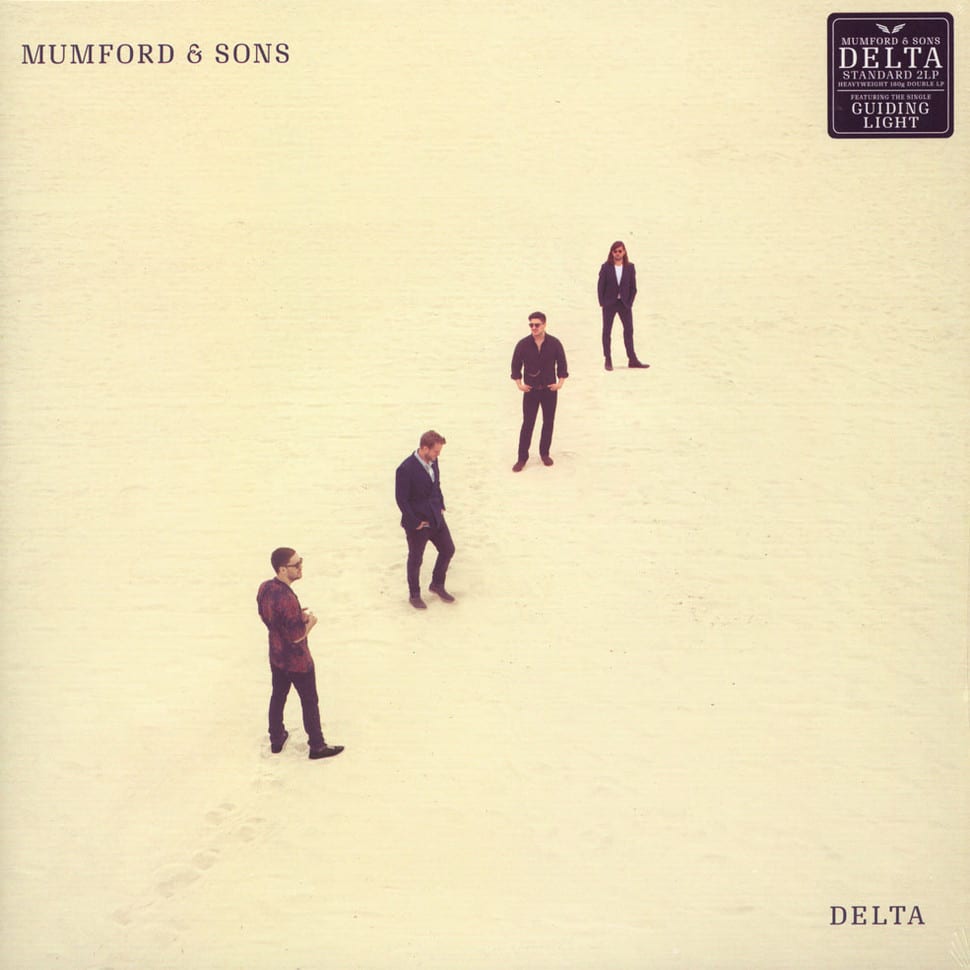 Nearly ten years ago, Mumford & Sons paved the way for others making music in their lane and encouraged Folk influenced music back into the mainstream. Four albums on, they continue to explore new territory and stay true to themselves.The band members have gone through many life changes together, not to mention have been constantly making music, performing live, and seeing the world. To celebrate their new album, the band are doing what they know best: embarking on a sixty date world tour.
Their Gentlemen of the Road tour is making its way to New Zealand on Saturday 12th of January, and with it they're also bringing Leon Bridges, Michael Kiwanuka and Angie McMahon.