The Haim sisters return with their new comeback single, 'Summer Girl', a Lou Reed-inspired song co-produced by Ariel Reichstaid and Rostam Batmanglij.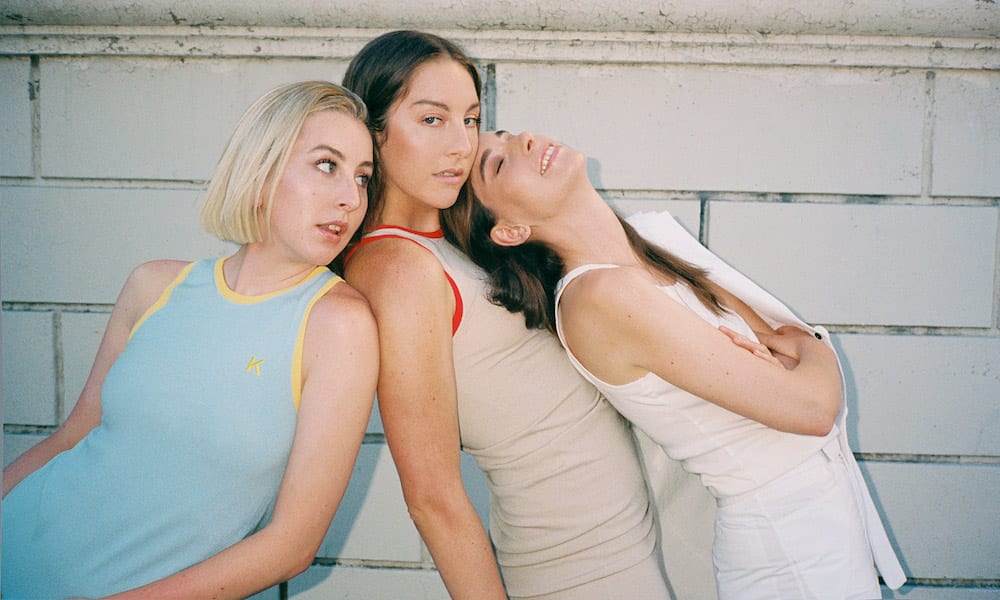 The song made its premiere as Annie Mac's Hottest Record in the World on BBC Radio 1, while the band shared the official music video, reuniting with their longtime collaborator and friend Paul Thomas Anderson to shoot and direct the visual.
In the the visual, the sisters strut down the streets of Los Angeles, stripping off an impossible amount of winter layers and stopping by some of the cities' landmarks including Quentin Tarantino's theatre, New Beverly Cinema. "You walk beside me, not behind me," sings Danielle, as the trio of sisters walk in formation.
The famed director also oversaw the visuals for 'Night So Long', 'Little Of Your Love' and 'Right Now', in addition to their short film Valentine
Eschewing the usual breezy 70-pop sound, the single opens with a steady drumbeat and a slinky bassline. "It's a mood," host Annie Mac declares.
"I started the song when I found out my partner had cancer," reveals singer Danielle Haim. "I was on tour and felt like I was trying to send positive energy his way almost telepathically. Whenever I would come home in between shows I wanted to be his sunshine – his summer when he was feeling dark. His hope when he was feeling hopeless."
Yesterday, Danielle Haim shared more insight behind the origins of the single on an Instagram post.
"This song started out as a garage band demo in my phone with just a bass line, drums, some gibberish and a doot doot doot little melody. I wrote it around the time my partner was diagnosed with cancer a couple years ago while we were making Something To Tell You (He's in the clear now!).
"I brought it to my friend Rostam to see if he wanted to work on it and he wrote the saxophone part within the first couple minutes of working on it and it all clicked. We were kinda joking about how the 'doot doot doot part' reminded us of 'Walk on the Wild Side'."
The band first debuted 'Summer Girl' during a special, one-night only show at Los Angeles' Teragram Ballroom and later performed the track at the Pitchfork Music Festival in Chicago earlier this month during their headlining set where they, "put on a virtuoso performance, affirming their status as great songwriters, instrumentalists, and entertainers," wrote Stereogum.
'Summer Girl' marks the first new music from the LA-based trio since they released their sophomore album, Something To Tell You, in July 2017 that debuted at No.2 in the UK charts and No.7 on the Billboard 200.
Article originally published on uDiscoverMusic.com