For as long as I can remember, singing rappers have been part of hip-hop. In the 80s, you had G-Man in New York's Crash Crew, Biz Markie with 'Just A Friend' and the king of bling, Slick Rick. When the 90s arrived, Cleveland, Ohio's Bone Thugs-N-Harmony showed us thugs could be melodic (and down with harmony). The Wu-Tang's Ol' Dirty Bastard styled himself in the same tradition as the Super Freak, Rick James, and let's not forget about Lauryn Hill, Nelly, Andre 3000 and 50 Cent's untouchable run in the mid-2000s, or our own singing rapping god, Che Fu.
By the late 2000s, Phonte from North Carolina's Little Brother was sing-rapping his ass off, and soon enough Drake, arguably the most popular hip-hop artist of all-time, was following his lead. At the same time, Atlanta legend Future had picked up the auto-tune torch from T-Pain and was mapping out a new melodic style in rap. And where he went, Young Thug, Travis Scott, Gunna, and numerous other hitmakers followed.
That said, being able to sing has never been essential to success in rap music, but when you can combine quality bars with memorable melodies and a knocking beat – you're making 'songs'. And when you're making songs, big things happen.
In my line of work, I hear a lot of music – I mean; a lot – and it isn't that often that I hear a new artist who covers off all of the above. About a year ago, I started to hear someone who I thought might have it in the bag. When I was visiting my friends Callum and Mac at their Kingsland office and studio space in Auckland, I heard a song playing that made me go, "who the fuck is this?" That was Gino October, and I've been checking for him ever since.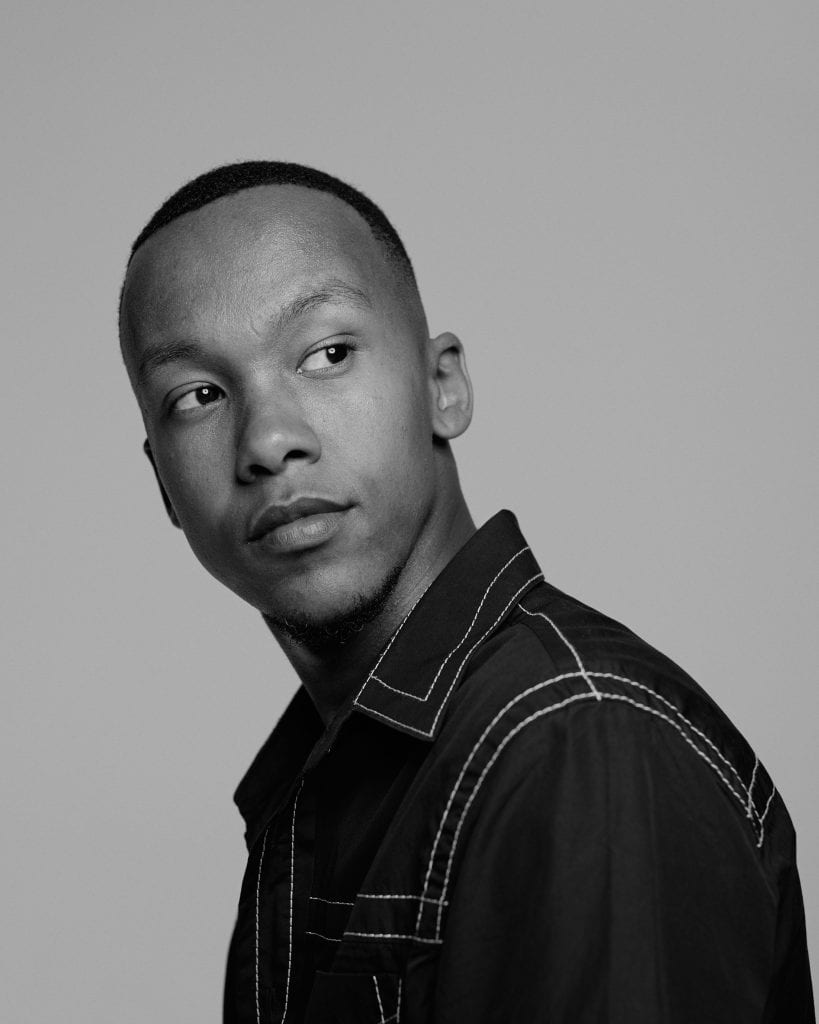 Born in 1994 in the township of Mitchells Plain, just outside Cape Town in South Africa, Gino immigrated to Aotearoa with his family in 2006, aged 12. "Some of my older cousins had finished high school, gone to university and still couldn't find a job," he explains. "I think my parents could see how hard it was to get anywhere in Cape Town, so they wanted to move to a place where there were more opportunities for us."
On arrival, the family settled in Te Atatū North, West Auckland, which is where Gino's passion for music went to the next level. His parents loved old soul groups like The Stylistics and the Temptations, but his older brother was into hip-hop, and so was Gino. "I'd go into my brother's room, he's three years older than me, and he would have posters of 50 Cent on the wall and be listening to Snoop Dog, things like that," Gino says. "My brother has always been the coolest, so I wanted to be like him, and idolised Bow Wow because he was like me, a kid rapping. That made me realise I could do it."
By the time Gino was 15, his older brother and his friends were DJing and rapping at parties. Gino wanted to be like big bro, so they gave him an audition and set him up making beats and recording on FL Studio. "My brother got a mic, and we had a little closet, so we put the mic in there and recorded with all these clothes around me, like a makeshift booth," he laughs. From there, Gino kept making songs, playing them for people, and judging his work based on their reactions.
"Coming here, the only people that I saw that I could relate with were African Americans on TV doing cool shit, like rapping," he says. "That resonated with me, so that was my way of expressing whatever I was going through. It wasn't so much about having a message, it was just like, I can do that cool shit too. And I want to try it out."
After high school, Gino started connecting with the local scene. His older cousin Kurt rapped and DJed in an underground hip-hop group that performed on K Road. Through attending his gigs, he started linking up with different rappers, producers, musicians and DJs, before realising what he was looking for musically was more inward. "I kind of just do shit by myself, man," he says. "I wouldn't really say I'm part of any community, to be honest."
Around the same time, he met David Atai from Nesian Mystik and Blindspot guitarist Marcus Powell. They introduced him to The Crescendo Trust of Aotearoa, an organisation that helps young creatives connect with industry professionals and provides basic music, film/photography, media and communications training.
This is where things get funny. Up at Mai FM, we do this thing with Crescendo where they bring young musicians up, and we talk to them about the process of getting your music on the radio. I didn't remember this until I got talking with Gino on the phone, but he came up to one of those sessions a few years ago.
"Yeah, I was that annoying guy asking all the questions," he laughs. "I came late as well because I didn't know how to get into the building." The thing is, he wasn't annoying, I thought it was dope he was asking questions, and I always wondered what had happened to that kid.
Gino then linked up with Callum and Mac, and over time working to develop him into the artist you hear on his 2020 singles 'Calisthenics' and 'Better For Ya'. This is where the singing rapping stuff I was talking about at the beginning of this article comes into play. "One thing I really love is bringing in the harmonies on rap songs," he says, "A lot of people split bars, and their bars are on point, but I'm making the actual song. I'm on the hook, I'm doing the backing vocals on the hook as well, I'm doing the raps, and on some songs, I made the beat as well."
Gino learned about harmony and melody through singing in choir and participating in cultural groups at high school, and it comes through in his recordings. "Like I said, man, I'm a loner, and you can hear it on my songs. It's just me, but it's got all these other vocals on it." And at the same time, while singing fascinates him, he also loves bars for bar's sake. "I'm a mad fan of Jay-Z, Nas, shit like that, so finding a way to connect the two sides is what it's about for me."
Having inked a deal with Universal New Zealand, Gino is now in a position to not only connect the two sides, but also to present them to a mainstream audience. That said, his aspirations are respectfully level headed. "I want to live off my music," he says, "I want to tour. I want to buy a house and make sure my family are okay; that's all I want. I don't want fucking cars or expensive jewellery; you can keep that. I just want to be good, and I just want my family to be good."
Which if you think about it, is exactly what his parents wanted for Gino and his siblings when they moved the family to Aotearoa in 2006 – and what his brother wanted when he got him some studio gear. If he's able to use music to accomplish his goals, Gino will have brought things full circle. His mother, father and brother put it all on the line for him, and now he's prepared, and ready, to put it on the line for them. What happens next, however, remains to be seen. But this is hip-hop, where we do it for ourselves, and anything can and will happen. Stay tuned.
Gino October's debut EP 'Look How Far We've Come' comes out 16th October.