UK's latest prodigy is a 24-year-old MC who brings a confessional and emotive approach to the world of grime. Loyle Carner, or Ben Carner-Loyle to his mum, is a natural poet; plucking aspects of his past and delicately placing them around smooth and jazzy beats that tiptoe around the edges of lo-fi cool. And he needs to be on your playlist right now.
Born in Lambeth, South London in 1994, Carner as a kid was diagnosed with ADHD and dyslexia. His stage name was suggested to him by his mum after she mentioned how Carner used to always get his last name (Carner-Loyle) mixed up due to his difficulty in reading. The name isn't the only thing reflective of these struggles too. Listen to his music and you'll find layers upon layers of references to his own personal experiences.
SEE ALSO Loyle Carner Opens Up on Not Waving, But Drowning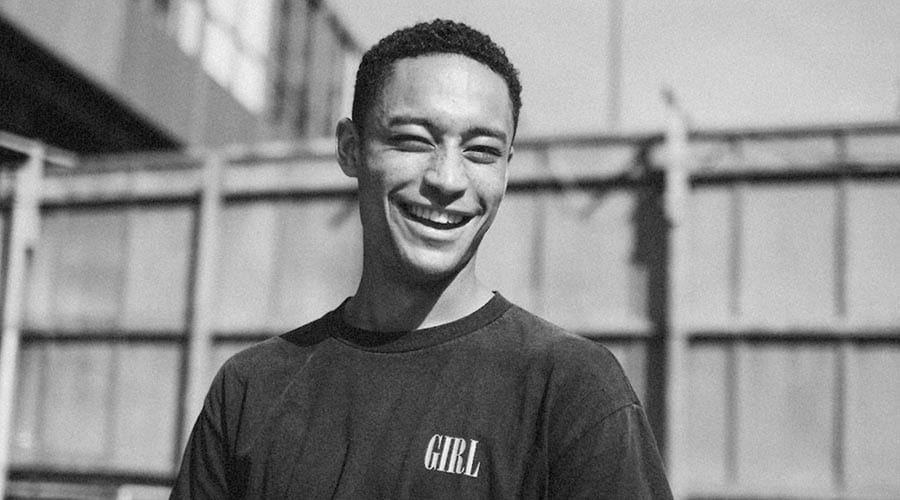 His debut album 'Yesterday's Gone,' released in 2017, is the perfect example. Acting as Carner's personal diary, the album is a 42-minute long confession that delivers a sentiment that we rarely see in the hip hop game. With openly personal tracks that feature instrumentals from his late stepfather and touching poems from his mum calling Carner her 'scribble boy,' we delve deep into Carner's humbling world. His lyrics are powerful and soul-searching and they tug at the heartstrings in all the right ways.
Carner has touched down in New Zealand before, making huge waves at his 2018 Laneway performance that attracted a crowd that almost filled the whole street. A crowd that is certainly anticipating the arrival of his sophomore album 'Not Waving, But Drowning,' which drops April 19. And if his last one is anything to go by, we're excited for the greatness that is to come.
Get yourself up to speed with Carner's catalogue before his new album drops next Friday. Believe us when we say you're not going to want to miss out on this one.