Melodownz'  super catchy new track 'Fine' dropped last Friday, accompanied by a music video featuring trippy colours, llamas, pool parties, twerking and Scribe. We caught up with Melo (digitally, of course) to ask him a few questions about the making of the video.
So… tell us about the alpacas.
It was actually my manager's idea to have some type of buzzy animal in the clip, and he found the plug to sort some Alpacas, so we ended up at this Alpaca sanctuary. Was a really pleasant and cool experience apart from when one spat its food at my head. The owner also tried to sell me one for $300. If I had the land I would for sure cop one.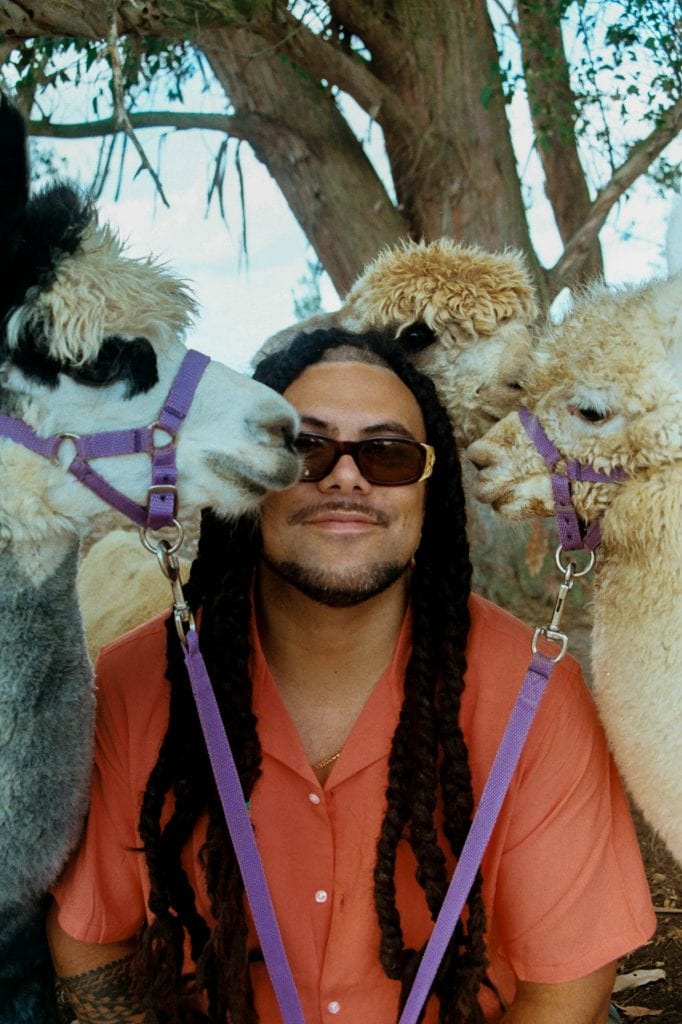 The Cadillac is DOPE. How did you manage to get a hold of that?
One of the homies from FRESH STYLEZ came through with his Fleetwood Cadillac, it was my first time flicking switches and bouncing on some Hydraulics. Me and the 301 homies got to take it for a test drive and a bounce, was dope.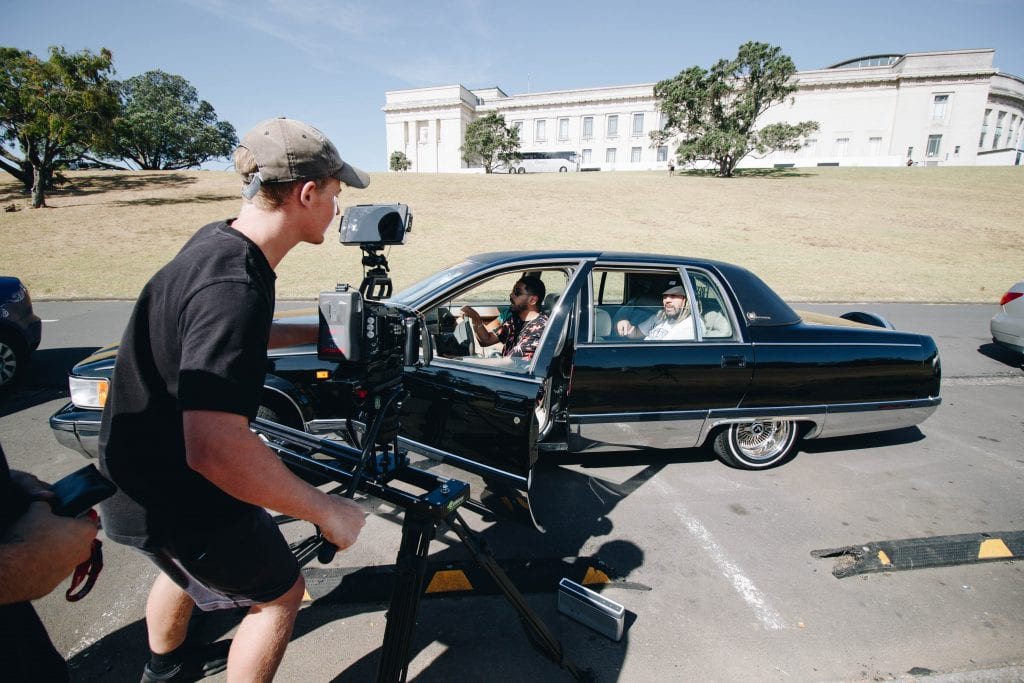 How did it come to be that Scribe got involved?
If it wasn't for Scribe I probably wouldn't be doing this as a career. So what better way to pay homage to the dude that paved the way than to have him part of my video.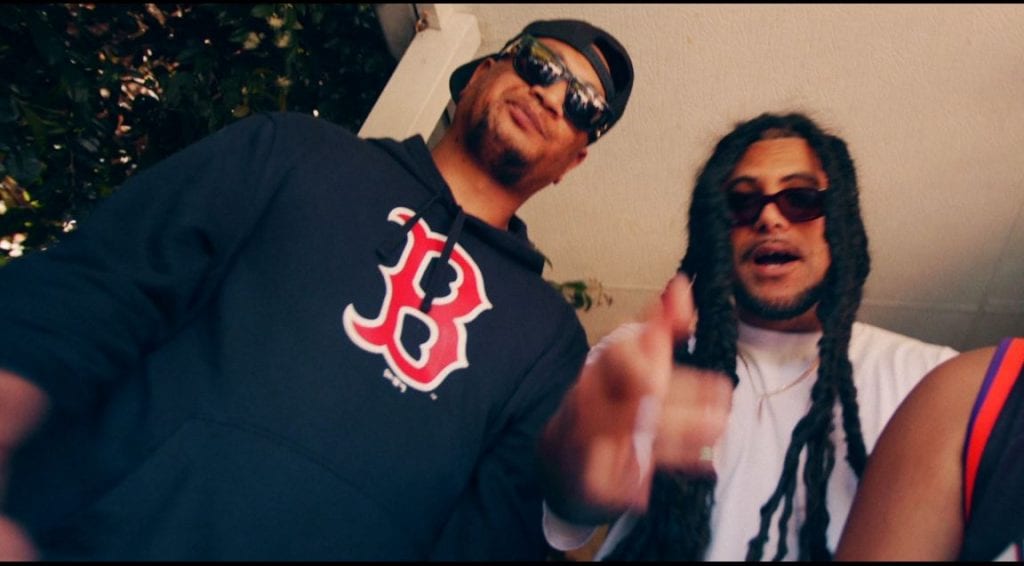 Can you tell us something funny that happened on set?
My dog Yoda was at the pool party on set, and we had this chilli pinata for one of the scenes, we hung it on the clothes line ready to shoot the bro smashing it but Yoda ended up jumping up and dealing to it himself. attached is a snap shot. Also, he ended up popping every single inflatable pool toy that was hardcase – LOL.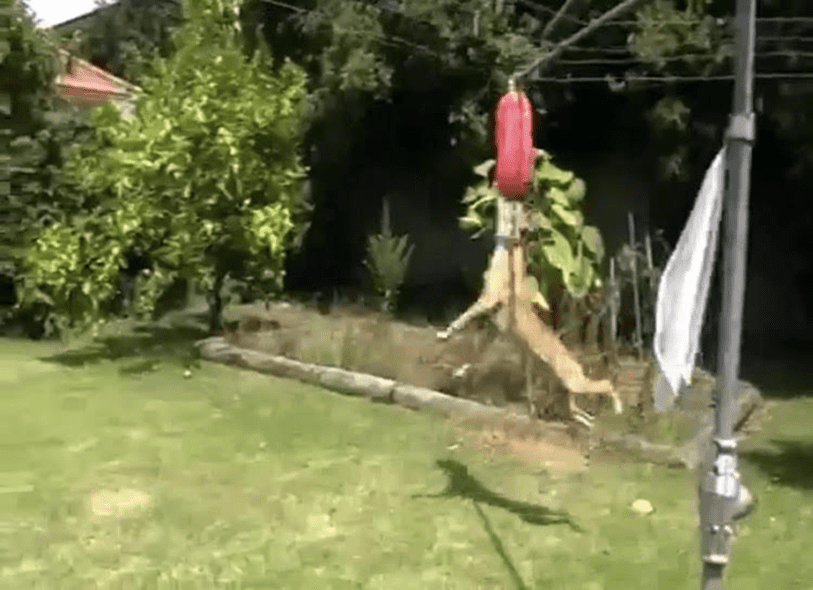 Who's idea was it to include the View Master?
My girl had this idea of kids playing on a view master and a shot of the camera looking into the view master so the scenes would flick back and forth, as if they are watching the video unfold in the view master. I got my niece and nephew to pretend to find it at the park whilst climbing trees – I really wanted to add a youthful,  fun and nostalgic aspect to the video.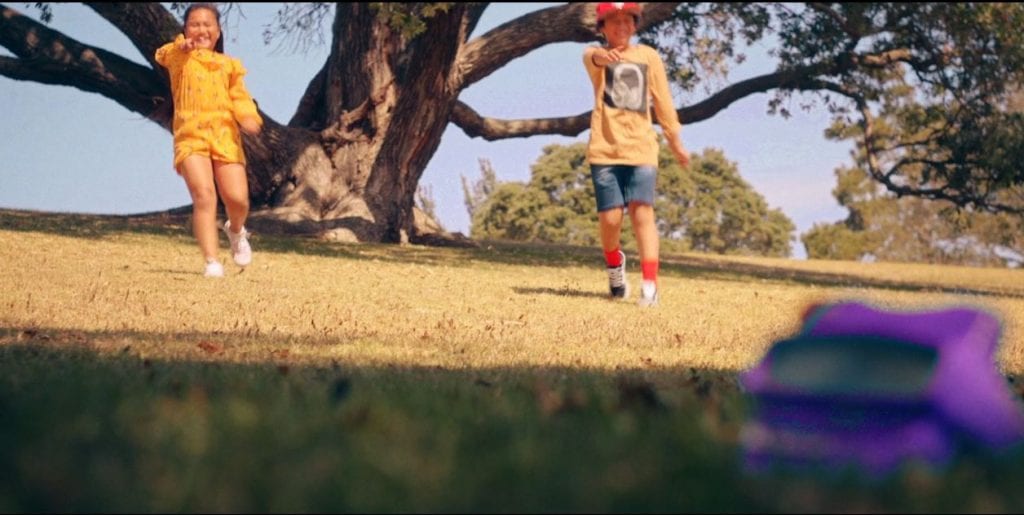 If you haven't already, check out the vid in all it's technicolour, wavy glory here: