It's hard to picture a world without Drake in it. The rapper has become a veteran of the game and one of the most popular R&B artists of the 21st century. In fact, he's the highest-certified singles artist ever in the United States … and the dude's Canadian.
It's near impossible to find someone who hasn't heard of old Drake. Even your parents have heard the name somewhere in their tight circle and had a shameful boogie to 'Hotline Bling.' But how does one acquire such a status? We take a look at the life of Aubrey Graham with a guide on all of his albums to date. You never knew you needed this kind of information until now. You're welcome.

The mixtape is what essentially put Drake on the grid, just after he signed with Lil Wayne's label Young Money Entertainment. Fresh out of Degrassi, Drake turned his acting talents towards rapping and hooked us up with arguably some of his best songs, 'Best I Ever Had' and 'Successful.' The EP was a huge hit and went to number 6 on the US Billboard 200. It was also the foundation for one of the most iconic collaborations of the late 2000s – Lil Wayne and Drake. The two realised they were the perfect match, and they ran with it.
UPDATE: In Feb 2019 Drake released the mixtape in its entirety onto streaming services – you can check it out here.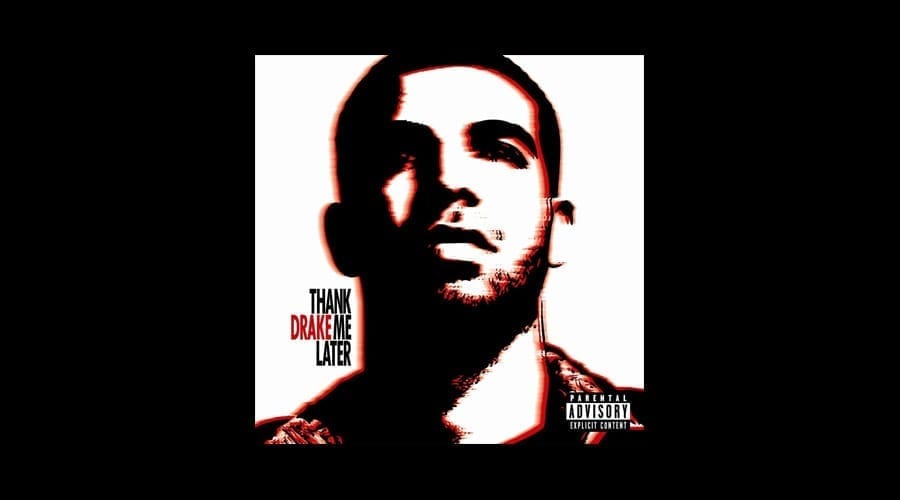 Thank Me Later was Drake's official debut album, and probably the most experimental of everything he's released. He was new to the game but had already started a buzz between people and he needed to walk his talk. This album was Drake finding his beat and establishing his place in the industry. Music buddy Lil Wayne returned as a feature, as well as new prospects coming in such as Nicki Minaj. All of whom helped to establish the 'Young Money' sound that Drake would honour as his roots but would soon drift away from.
The definition of Old Drake, this album is certainly iconic. It was after this album that the world fell victim to Drake's power, and we've never recovered. The album became number one in both Canada and the US and won Best Rap Album at the 2013 Grammys. Take Care had more features than we were used to, with upcomer The Weeknd, Rihanna, Kendrick Lamar, Nicki Minaj, and you guessed it, Lil Wayne. It was also the pioneer for the statement sound Drake wanted to be known for with his existential subjects, moody R&B beats, and both sung and rapped vocals. With hits like 'Crew Love,' 'Shot For Me,' 'The Motto' and 'Take Care,' this is one damn good album.
For the two people in the world who didn't know Drake before, they certainly did after this album was released. Bangers like 'Hold On, We're Going Home' and 'Started From the Bottom' took the world by storm and everybody was on Drake's buzz. Where Drake had established his own unique sound on Take Care, he stayed walking his path and started his own record label OVO Sound in 2012, which album feature Majid Jordan were later signed to. The album also reached number one, making it Drake's third consecutive album to do so.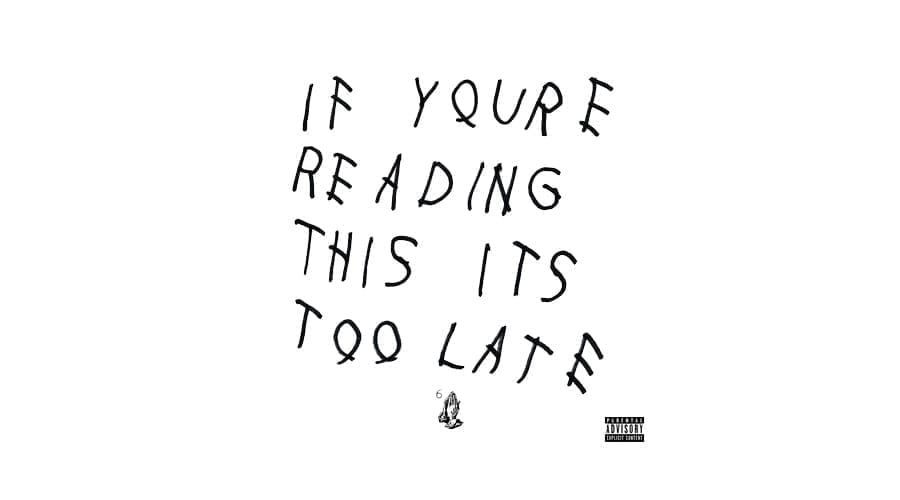 This album took the world by surprise – literally. Dropping with no warning, Drake took a break from his R&B elements and produced an album of straight bars. IYRTITL was Drake's way of warning us to not get too comfortable, we didn't know him at all. Tracks like 'Energy,' 'Know Yourself' and 'Legend' remind us that Drake really is the king in his field, in case we had forgotten. Drake was angry, and nobody was really sure why, but we loved his rants almost as if they were our own. Lord knows we're thankful for the Instagram captions he provided us with.
The aftermath of IYRTITL was still clearing when Drake dropped a surprise mixtape with Future. The album was written and recorded in just six days and introduced a new collaboration that seemed almost as perfect as Lil Wayne and Drake (almost). However, in terms of Drake albums, this one seemed more like Future's with Drake just being an occasional feature. 'Jumpman' was probably the biggest thing to come out of this album, with the rest of the tracks just becoming somewhat overlooked.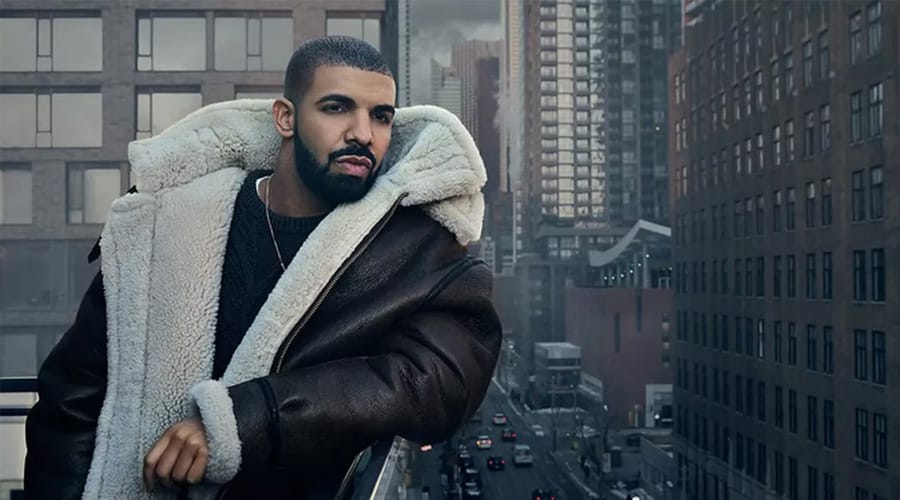 Every artist has to have a pop album, and this was Drake's. The album featured viral hits 'Hotline Bling,' 'Controlla,' and 'One Dance' which seemed a strange direction for the rapper, but only gained him more recognition and likeability. Instead of only being played on selected stations and in-the-know media, Drake was being played everywhere. This was the album to play when you told your mum you were going to a Drake concert. Views landed Drake his first number one in the UK and gave him his most commercial success. 'One Dance' also became the second most streamed song on Spotify, earning over one billion listens. Views showed us that Drake was multi-talented in the music making business and proved that we would love anything he produced.
Going back to his creative roots, Drake curated an entire collection of beats and samples and turned it into More Life. Pop tracks 'Fake Love' and 'Passionfruit' were incorporated with dancehall beats 'Madiba Riddim' and 'Get It Together,' and the signature R&B sound was found in 'Teenage Fever.' The album was a chance for Drake to show the world that he wasn't just an artist but a producer and beatmaker also. All of his cultural and musical influences over the years were brought together to make one album, and it worked.
Possibly Drake's most anticipated project, Scorpion did not disappoint. The double album features half rap and half R&B and spills a lot of truth, such as clearing the rumours about Drake's alleged son. Drake plays around with his collection of samples, including one from Michael Jackson's archives in 'Don't Matter to Me.' Popular hits 'God's Plan' and 'Nice For What' are included and the track 'In My Feelings' even sparked a viral dance challenge with the catchy lyrics. The album went straight to number one on Billboard 200 and is currently still sitting there, proving that it really is Scorpion season.