Performing the last two nights of his tour here in Auckland, Posty most definitely did not disappoint! Giving it absolutely his everything both nights, he showed nothing but enthusiasm and crazy energy that the fans already know and love.
After a year and four months since NZ has last seen him, Post casually walks out with a red cup in hand, making it feel like he never left.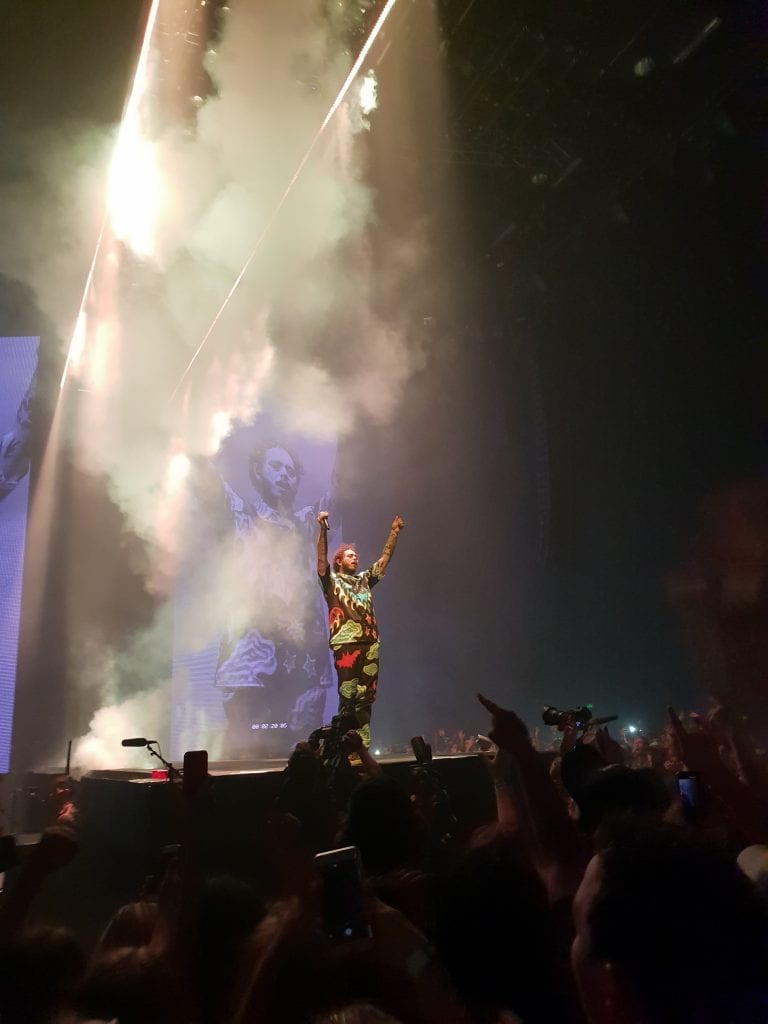 He opened with Broken Whiskey Glass and finished with Congratulations, both featuring on his first album Stoney. He performed a good mix between old and new songs, making sure his old and new fans got the full experience to sing along. About half way through Candy Paint on Saturday night, Post fell to the ground and landed badly on his right foot.
Clearly in a lot of pain Posty asked for a stool to sit on, then asked the crowd if they were cool with him sitting down for a few songs. With no hesitation at all, the crowd only got louder and more energetic to try and cheer him up with the power of some good-ole kiwi love.
After singing Wow sitting down, the crowd thought it was time for him to do a shoey. Like the legend he is, Posty says "I might be sick and hurt but I still like to f**ken party", before drinking his pain away from some lucky fans' Vans show on Saturday night.
Posty started his tour in Perth with a shoey and was consequently expected by fans to do one every single night, 12 times in a row, from someone's sweaty shoe in the front row. Now if you were wondering how he got sick, I have a feeling this could have something to do with it!
After a good ole hearty shoey and a bit of numbing spray for his ankle, Post says "Yo f**k that chair man" and pours his heart out into the rest of the show, performing as if nothing had happened. That's true Posty style.
He had a crazy huge cuboid which hung above him that shot down laser light beams, even at one point making the stage look like he was in a 3D movie. As well as this, the stage featured what only I could explain as indoor fireworks while he sang Psycho and let me tell you the crowd was THERE FOR IT.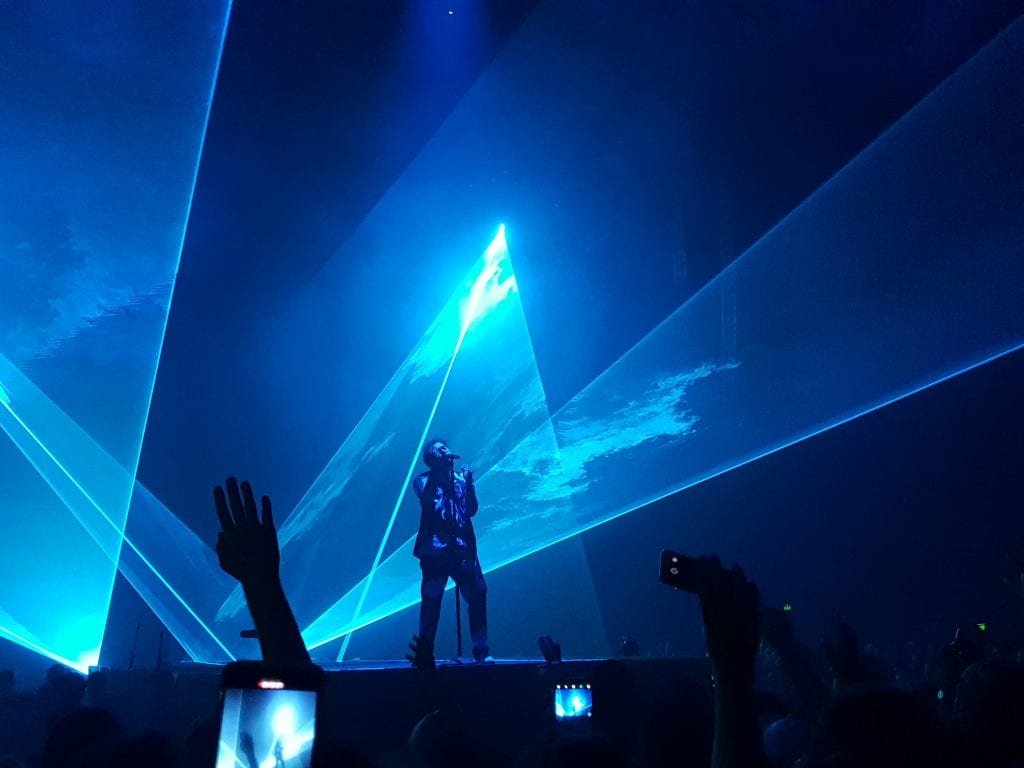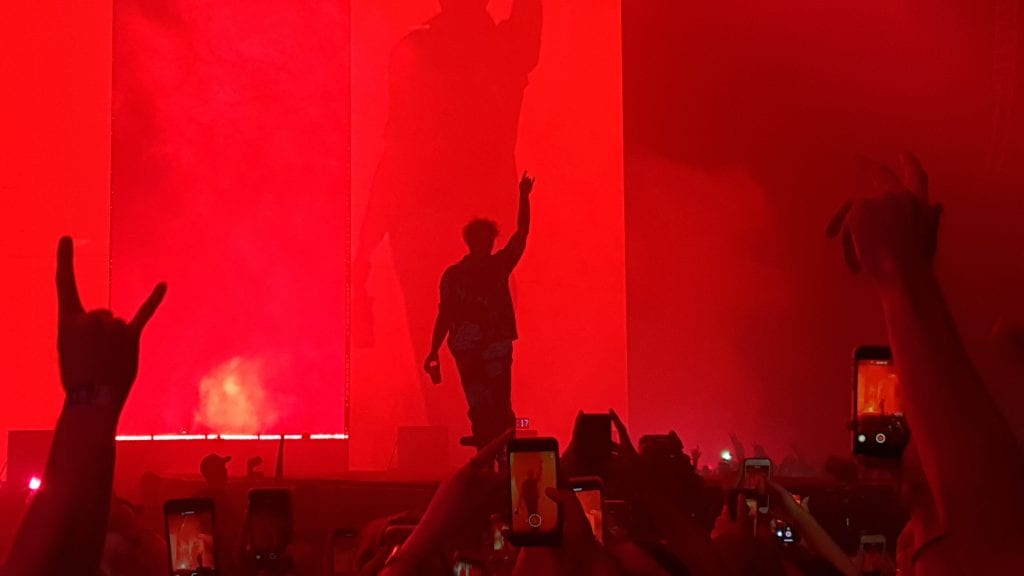 Letting the crowd sing most of I Fall Apart may have been the most emotional part of the show, if it wasn't for the performance of Up There, which he explained was written about smoking a lot of substances and forgetting about the world's problems. Carrying on his tradition, Posty began his performance White Iverson both nights by stating "This is probably my only good song, so make sure you sing along."
As if the shoey and the sprained ankle wasn't enough, at the end of Rockstar Posty headed backstage to get his acoustic guitar, then proceeded to drag it down the runway and smash it to pieces. He's a rockstar alright.
Knowing it was the last night of tour here in Auckland (Sunday 12th May), the crowd made sure the Sunday show was a night he will never forget. To commemorate the very special night, during White Iverson, opening acts Jaden Smith, Tyla Yaweh, Harry Hudson and a few crew members came out to sing along and enjoy the last show with the Auckland crowd.
And just like that, the 12 shows in 17 days were over and the two incredible nights in Auckland will be cherished forever. New Zealand can't wait to see you again – we'll see you next time for another shoey.