Disclaimer: This article was written entirely wearing sweatpants, a dressing gown and unwashed hair. But no one would have known that if I didn't just tell you. And hey, you're probably in a similar getup right now and that's more than okay. In fact, some would say it's a lifestyle. So we thought there was no better time to reflect back on some of the most iconic moments in fashion as some inspo for when we want Karen to respect the drip again. Kicking things off is the boy that blossomed right in front of our very own eyes, Troye Sivan.
After dropping his debut album Blue Neighbourhood back in 2015, Troye has cemented his place not only on the charts but in our hearts. His unique blend of melancholic pop has shown his personal style evolve not just through his music but also in his fashion. He's no stranger to a best-dressed list, thanks to his nipple-gate sheer shirts, silky blouses, heartthrob casual-wear, trademark nose ring, and painted red lips. We said goodbye to his messy mop of platinum-blonde hair last year, and most recently he traded in his brown locks for a copper mane full of feathers for the cover of new single 'Take Yourself Home'. 
From the glamorous glitter makeup to his one-of-a-kind tour costumes, Troye's style is a refreshing addition to the pop music landscape. Take a scroll through some of his most unforgettable looks below.
Who could forget Troye's iconic tour outfit that he wore during the encore of his Bloom Tour Auckland show?! Giving each night of his Australiasian leg a particular theme, New Zealand got nonother than the namesake of his sophomore album 'Bloom'. 🌈🌸🌻 "This is the gayest thing ever!" Troye yelled as he saw the full-on floral attire of the crowd, dressed in a concoction of flower crowns, glitter and pride flags. 
🎶 It don't take much to start him, he can just dance to this, with his bleached hair, flaming red suit and staple nipple flashing shirt, you know he's already seen all of the parties. 🎶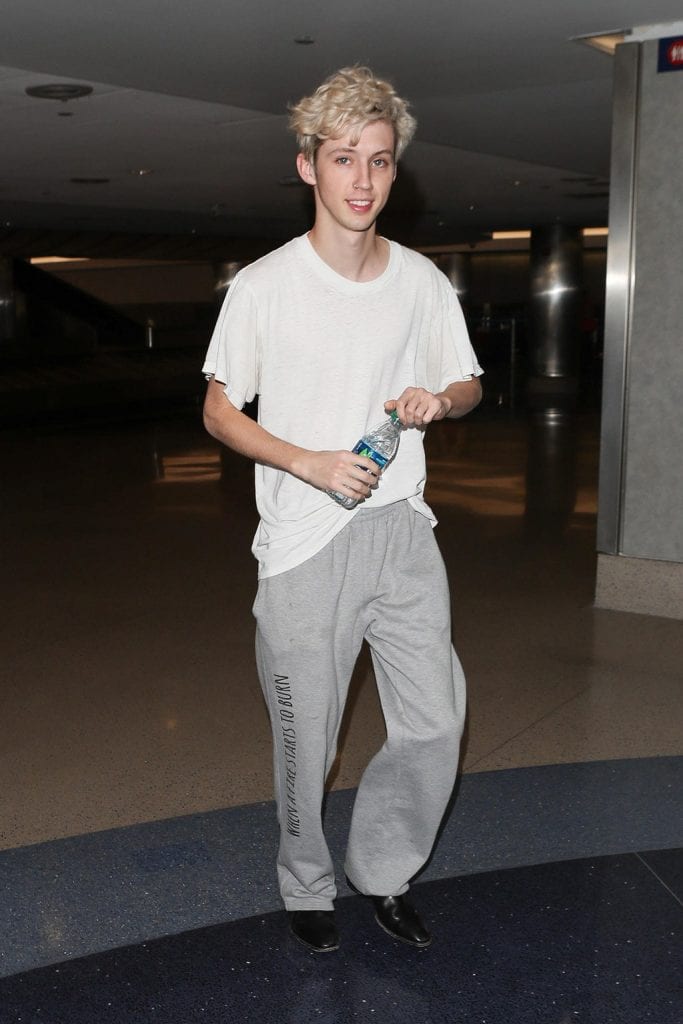 Photo: Rex/Shutterstock
You can't go wrong with a classic white tee and sweatpants, it's all anybody has been wearing lately. And with the pointy cowboy boots to top it off, we can't help but wish we were a part of Troye's bubble. 
Country boy we love you 🤠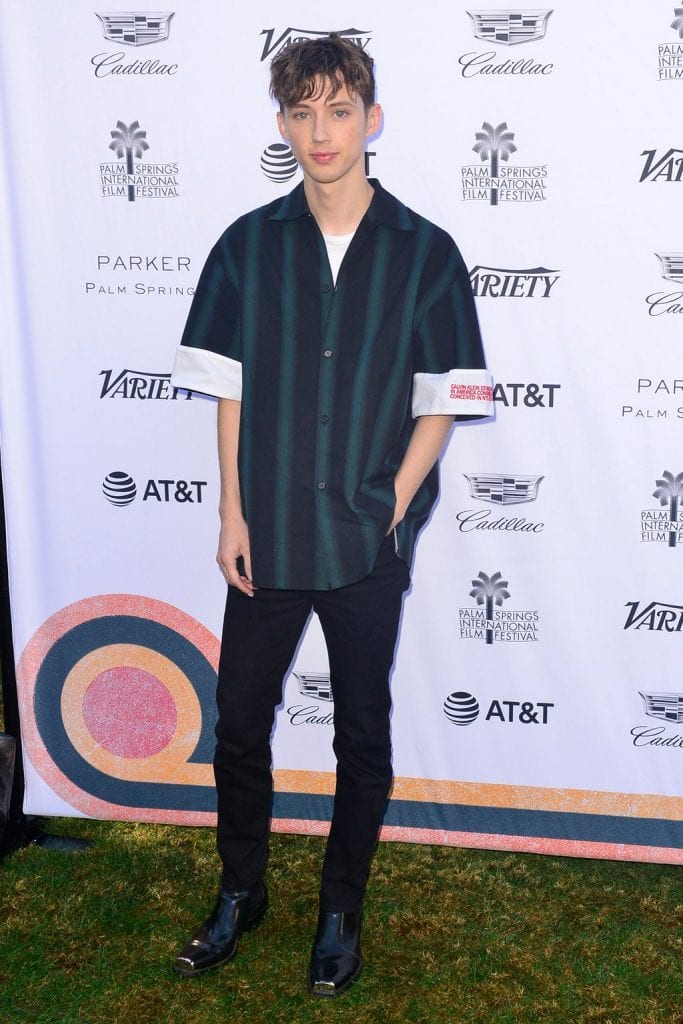 Photo: Jerod Harris 
Skinny jeans with an oversized baggy top is a fad we never wanna see go out of style. At the Palm Springs International Film Festival in 2019, Troye showed us that he knows his stuff. By going big and accentuating the top half it helps give the full effect below – and the extra bagginess also means you can eat as many mini doughnuts as you want… 👀
We couldn't just pick one outfit from the 'Bloom' music video because the whole entire thing was a lewk, and his makeup was on point. 👌
Dear Troye Sivan, please wear more backwards caps. Sincerely, everyone.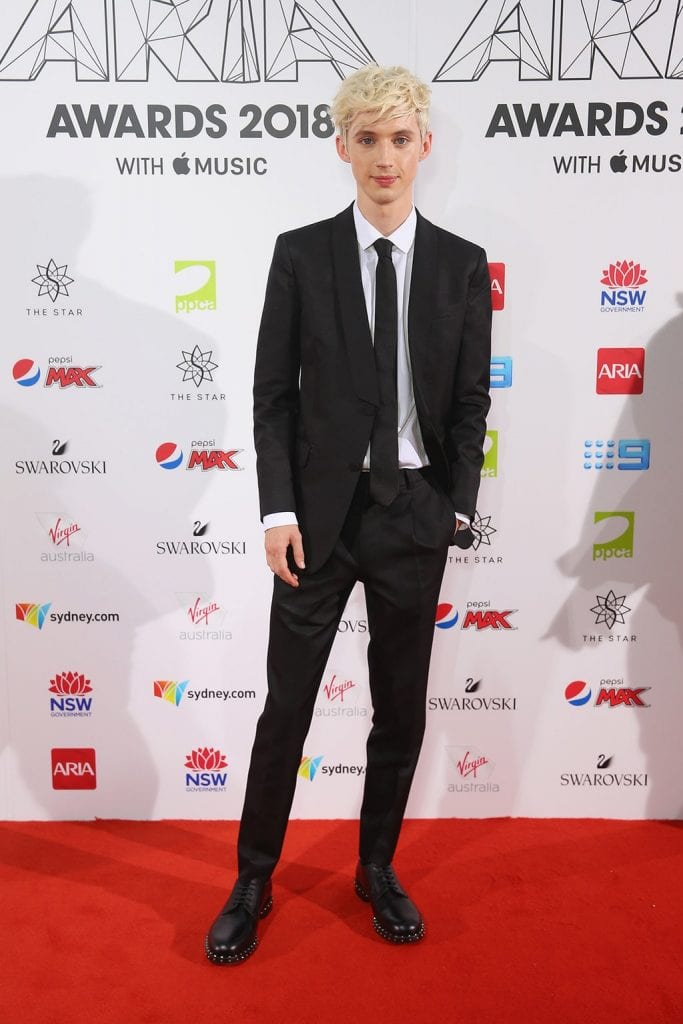 Photo: Don Arnold
Here Troye shows up every businessman, lawyer, and real estate agent by proving that sometimes you're allowed to ditch the outrageously flamboyant tie and opt for something simple. That plain black tie is a true skinny legend. 
Throwing it back to 2012. Why? Because we can. We don't know what's cuter, the fact he was celebrating getting 5,000 followers on Instagram or his checker-patterned grey cardigan. 💞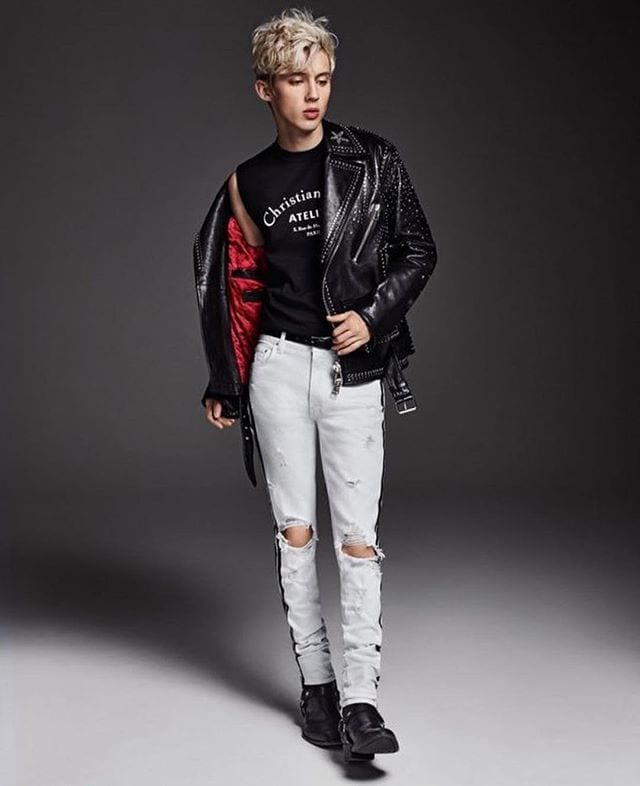 Photo: Jason Kim for GQ
We all know Troye can wear the hell out of a suit, and he can also do the same with a simple t-shirt and jeans combo, purely by dressing it up with a to-die-for jacket and lavish boots. Troye's flawless 2018 photoshoot with GQ is full of expensive clothing that can easily be replicated with affordable alternatives that you already own. 😎 
The caption says it all.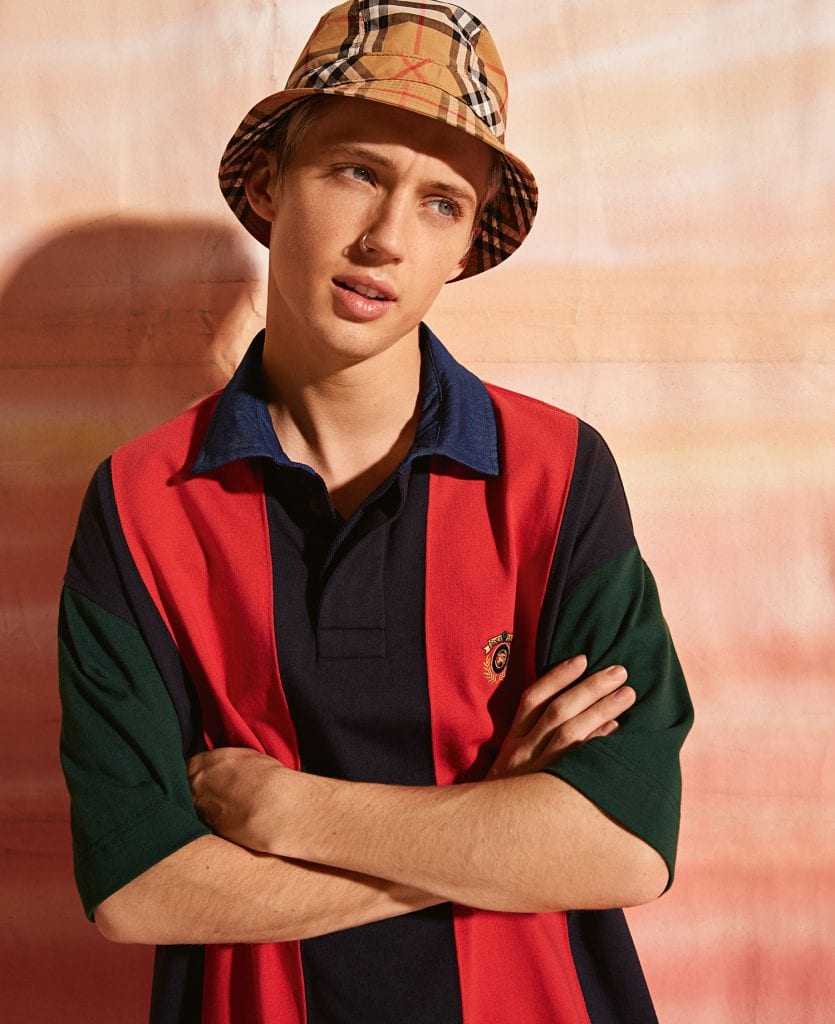 Photo: Jessie Lizotte for GQ Australia
A festie bucket hat? Check. Your Dad's polo shirt from the 70s? Check. A nose ring that has become a part of your brand? Check. A photo has never screamed 'plz be my BFF asap' as loud as this one. 🥺
Rolling up to Elton John's 2020 Oscar's party in an electric blue silk suit like it's nbd. I mean, they are BFF after all, ever since the legend himself interviewed Troye for Out Magazine back in 2018. 
Troye could wear a suit in any colour of the rainbow and he would rock it. This oversized pastel purple from the 'Dance To This' music video with Ariana Grande brings back so many mems. 👫💜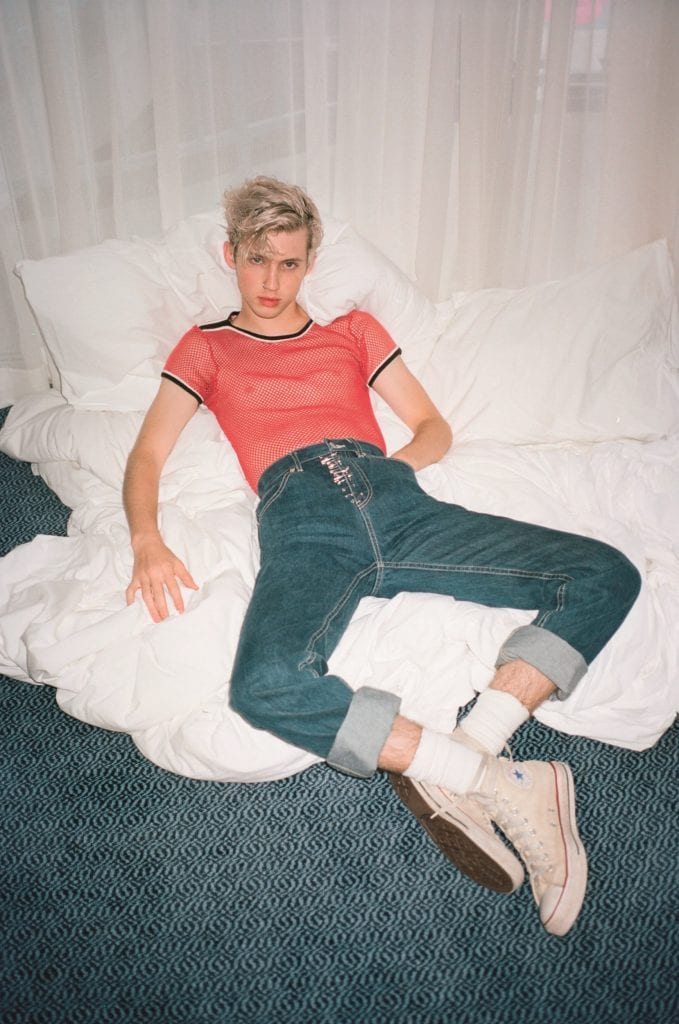 Photo: Pierre-Ange Carlotti for Dazed
Troye's entire shoot with Dazed back in 2018 was full of leather pants, bomber jackets, classic denim and high-top converse and we love it. Bonus: there were also angel wings because he was sent from heaven 👼
Check out Troye's vintage spree to see what he picked when we let him go wild with a cheeky $350. Brb while we cry about how much we miss him.
WHO IS THIS BOY?! The start of a new era calls for a style reinvention and we are obsessed!