Our favourite Nelson-born sibling electro-pop duo are back on home soil after selling out a string of headlining shows across America. Originally delayed from March due to scheduling conflicts, their welcoming at Auckland's Town Hall on Thursday night was one of pure adoration. The pair brought their third critically acclaimed album Don't Feed The Pop Monster to life in a vivid celebratory non-stop dance party during NZ Music Month. Georgia and Caleb were accompanied on stage by two other band members who helped amplify their collection of bops to a lively crowd who never wanted it to end.
They kicked off the show with opening track Sucker on their latest album Don't Feed The Pop Monster, which made for a fitting and effortless entrance – "what a welcome home, you guys are amazing!" The evolution in the maturity of their sound and stage presence was evident through lead singer Georgia – exuding confidence with unapologetic dance moves and flawless vocals throughout. Album tracks To Belong, Every Time You Go and Why Do You Believe Me? followed closely after – in fact, all 12 tracks from their latest made the cut, and deservingly so. Even with the entirety of their latest record on the setlist, there was still room for deep cuts and fan favourites from their first two albums; Superstar, L.A.F, Free, Bridges to name a few.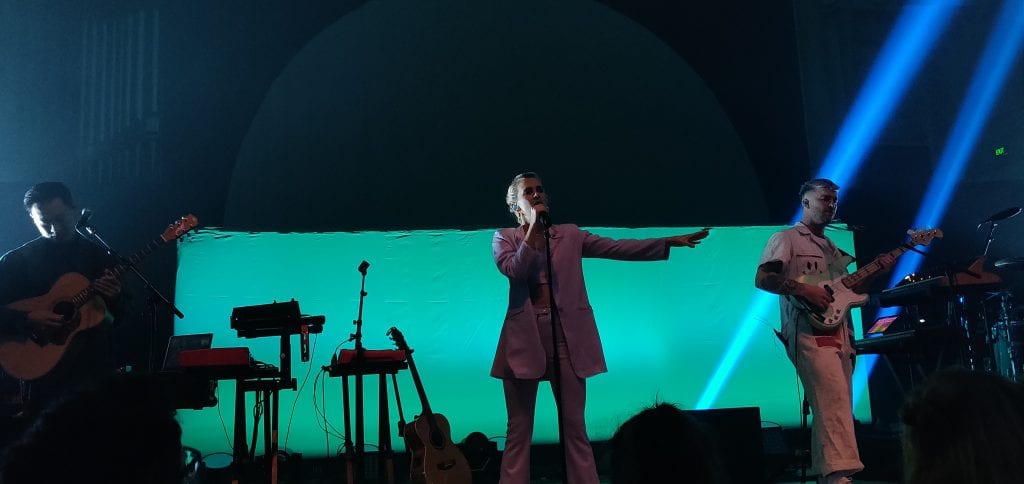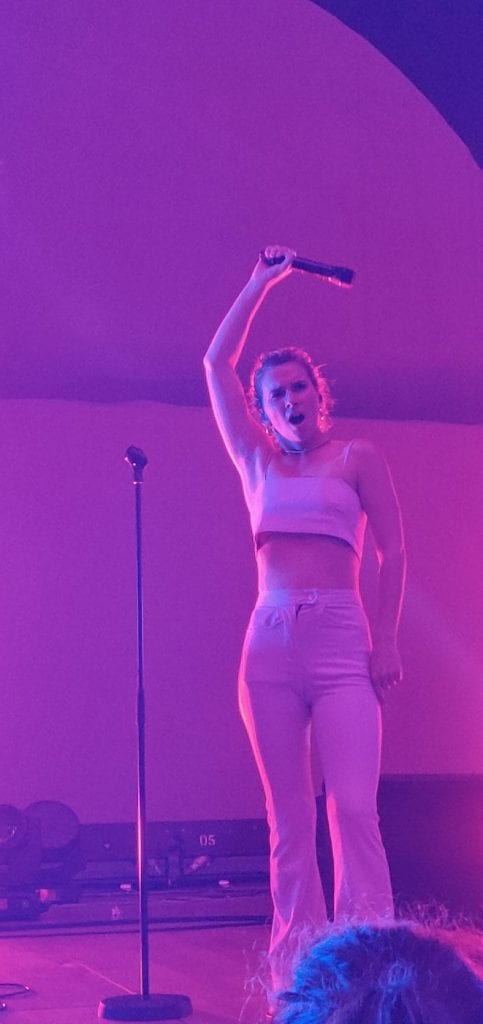 A standout moment was their latest single Too Proud, a track penned to tackle the stigma surrounding mental health struggles. The room felt extra loud and not just in volume, but draped in emotion due to the recent passing of Pua Magasiva.
Although a majority of their alt-pop sound is made up of innovative, electronic synths generated by Caleb, the band each grabbed a guitar during a slower point in the set for songs Falling Apart and Dust. Using the word 'slower' doesn't actually accurately describe this moment – the high-energy and momentum were still present despite the change in pace and instruments. As the crowd grew more and more infatuated with Georgia, the connection between fan and artist was undeniable. There were little to no intervals throughout the show, with Georgia and Caleb only stopping for brief periods to echo heartwarming gestures back to the crowd and declare "you guys make me wanna cry!"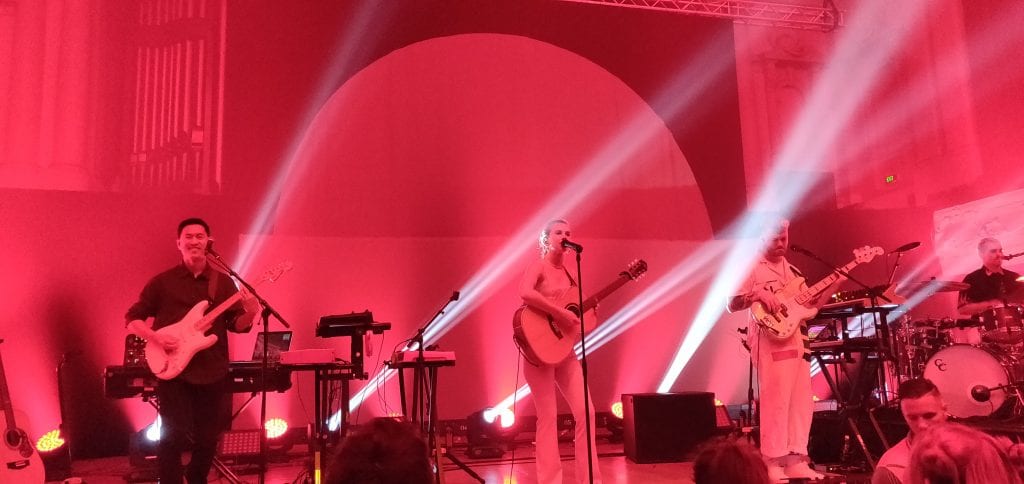 Endurance became key towards the end of the show, with three bangers in a row; Hospitalized, Old Dog and Everything Goes (Wow) – making ones calves really feel it the day after. Georgia frantically thrashing around a tambourine as she paced from the left to the right of the stage proved that she was having more fun than ever and giving it everything she had.
The dreamy soundscapes of song Life After had Georgia towering above the backdrop, capturing the audience in her radiating energy in one big passionate singalong. Hit singles Peach and Couldn't Believe went on to close the set in such a glorious way that I couldn't be mad at them for not adding personal fav Heartlines to the setlist. By the end of the show, there was not one shoe that hadn't been tapped, or not one hand that hadn't been in the air. The hour and a quarter set made a gloomy Thursday evening in Auckland feel like a lit Saturday night.
Get a glimpse of what they've been up to on tour in their recently dropped video for Sucker:
Setlist:
Sucker
To Belong
Eyes A Mess
Every Time You Go
Superstar
Why Do You Believe Me?
Hold The Line
Are You Home
L.A.F
Free
Too Proud
Falling Apart
Dust
Bridges
Hospitalized
Old Dog
Everything Goes (Wow)
Life After
Peach
Couldn't Believe