It's been a whopping four years since Selena Gomez dropped her second studio album Revival and if you're anything like us, you're starting to get just a little bit itchy waiting for what the star will bring next. To try and keep you satisfied until that day comes, we had a little stalk and pulled together some of the awesome things Selena's been up to recently. And yes, it includes recording new music!
She became an executive producer
If you haven't been living under a rock you would've heard of the Netflix adaption of the book 13 Reasons Why, which has just recently dropped its third season. But what you may or may not know is that Selena is actually an executive producer for the show! She loved the story so much that she helped to turn it into a Netflix series and she's even recorded a few songs for the accompanying soundtracks. The cast all speak very fondly of her and some even have matching tattoos with the star that symbolise the story's greater meaning.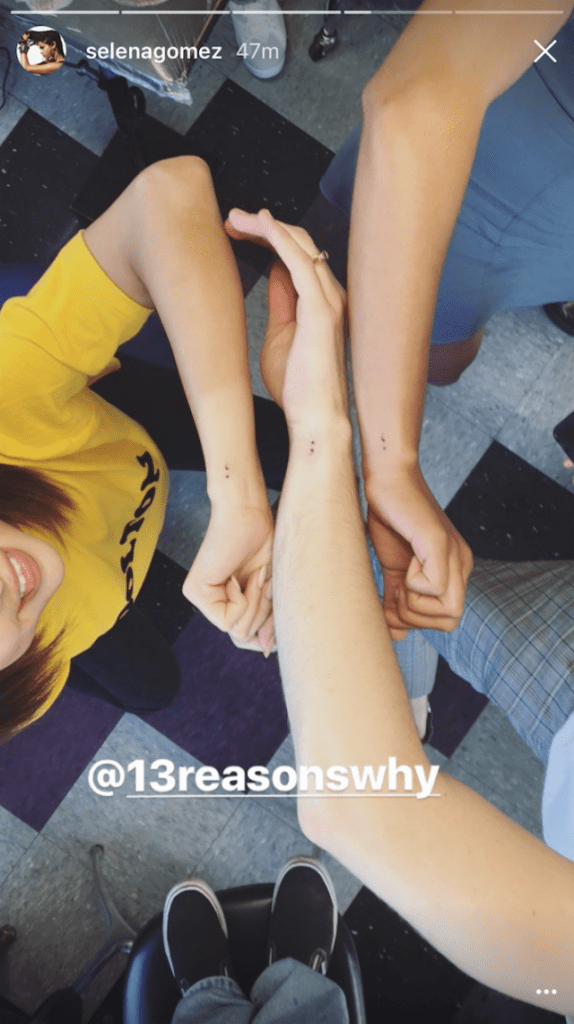 She released a few hit singles
Selena hasn't completely disappeared from the music scene and is still feeding her fans the best that she can by dropping singles here and there. In May 2017 she released the catchy 'Bad Liar' and not very long after 'Fetish' in July. Both songs had accompanying visual aesthetics of Selena in summery baby doll dresses and pastel colours, a look that was so well adored Vogue labeled it "the look of the summer." In May 2018, 'Back to You,' off the 13 Reasons Why Season 2 Soundtrack, was dropped and followed the same aesthetic theme in the music video.
SEE MORE: Selena Gomez Opens Up On Rare
Selena Gomez x PUMA
In 2017, Selena signed on to become an official spokesperson for athletic brand Puma which meant not only representing the brand but having a hand in designing some of her own pieces. In 2018 she designed her own limited-edition sneaker and sock combo and earlier this year she dropped her own full-fledged clothing line "Strong Girl." The pieces were designed with Selena's personal style and experiences in mind with little personal touches, such as empowering quotes and mocks of her tattoos, peppered throughout the clothing.
She did some major collabs
2017 brought major tunes 'It Ain't Me' ft Kygo and 'Wolves' ft Marshmello, which promptly secured themselves on our summer playlists. But just when we thought the bangers were finished, 'Taki Taki' ft Cardi B, DJ Snake and Ozuna was released September 2018 and Benny Blanco's 'I Can't Get Enough' ft J Balvin and Tainy dropped February this year. Damn! Selena sure knows a good tune when she hears one.
She performed at Coachella for the first time ever
During DJ Snake's set of this year's Coachella, Selena Gomez joined Cardi B and Ozuna to perform their hit smash 'Taki Taki.' Her sudden appearance was a total surprise to fans and became her first ever performance at the iconic festival in her decade-long career.
Another fashion line?
In 2016, Selena became a spokesperson for designer Coach which saw her drop a handbag line in 2017 and in 2018, a clothing line. The new line featured lacey and pastel coloured pieces that took inspiration from Selena's floaty and feminine style. The star wanted each piece to represent her well and have a truly authentic feel.
She put her producer hat back on
Selena's latest passion project is new Netflix docuseries Living Undocumented, a story that follows eight undocumented immigrant families in America. Selena is an executive producer for the show and is very passionate about the topic, even going as far as writing an article for TIME magazine on the issue. If you haven't already, watch the series on Netflix. It's not one to be missed.
Back in the studio!
Selena's been busy working on her new album and began posting teasers back in September 2018. During her interview with Jimmy Fallon this year, she declared that the album was complete and only needed a few final touch-ups. Fingers crossed it's coming our way very, very soon!