🌸 Want to win this amazing Olivia Rodrigo 'SOUR' merch pack for you and your bestie??? 🌸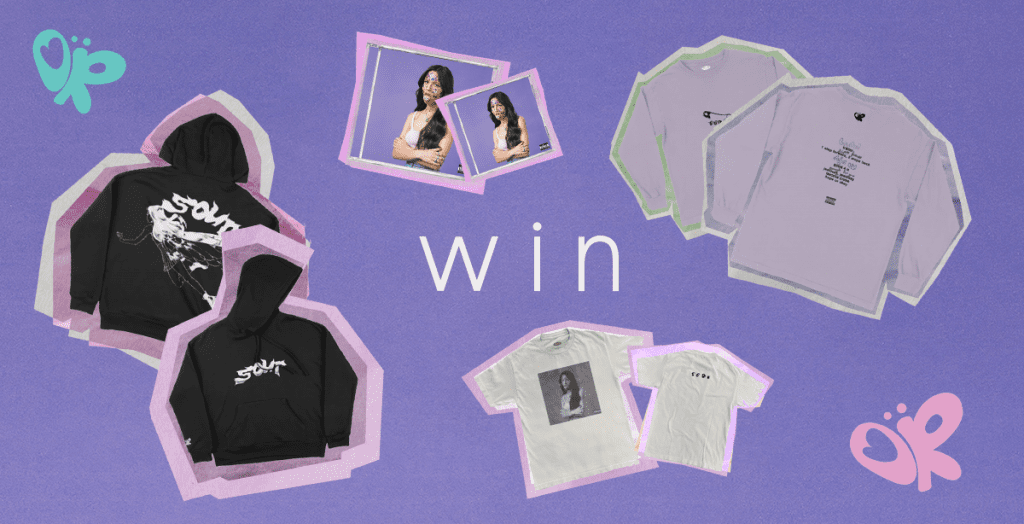 The pack contains:
💗 2 x SOUR album tees 💗
💐 2 x SOUR tracklist long sleeve 💐
🦋 2 x SOUR butterfly hoodie 🦋
🌸 2 x copies of SOUR on CD 🌸
💐 2 x SOUR album posters 💐
🌼 SOUR stickers 🌼
Here's how to enter!!!
🦋 STEP 1: Fill out the form below
🦋 STEP 2: Upload a pic to Insta (Feed or Stories) of you in front of a 'SOUR' poster and tag @umusicnz
Check out the map below to find a poster in your city – Auckland will start seeing them pop up from Friday 21st May – Wellington and Christchurch can start hunting them down from Monday 23rd!!
Complete step 1 by filling out the form below!
Take our Olivia Rodrigo General Knowledge Quiz here!
Liked this article? Sign up to our UMUSIC newsletter to hear more from us!