Who is Kacey Musgraves? Many will have heard the name in the last six months as she swept through the award season garnering an array of accolades (her four new Grammy's are particularly noteworthy). While she is a new name for many, with four studio albums under her belt, Kacey Musgraves has been making her mark on the industry for a while.
Raised on classic country tunes in her home of Golden, Texas, Musgraves took an early interest in country music, playing the mandolin and guitar and recording mixtapes at the tender age of ten years old. She moved to Nashville at nineteen to continue her already blossoming music career.
Fast forward to 2013, her debut studio album 'Same Trailer, Different Park' was released and received positive feedback from critics. The lead single 'Merry Go Round' was a quick-witted track filled with insightful quips on the small town desolation of the deep South. This track won her a Grammy, and she also walked away with another one for the album. Additionally, the track 'Follow Your Arrow' became another popular song that drew the attention of the LGBTQ community and consequently became an anthem for them, making the community a solid part of her fanbase. 'Same Trailer, Different Park' was certified gold in August 2014, and Musgraves also joined Katy Perry on her Prism tour, showing the extent of her crossover appeal.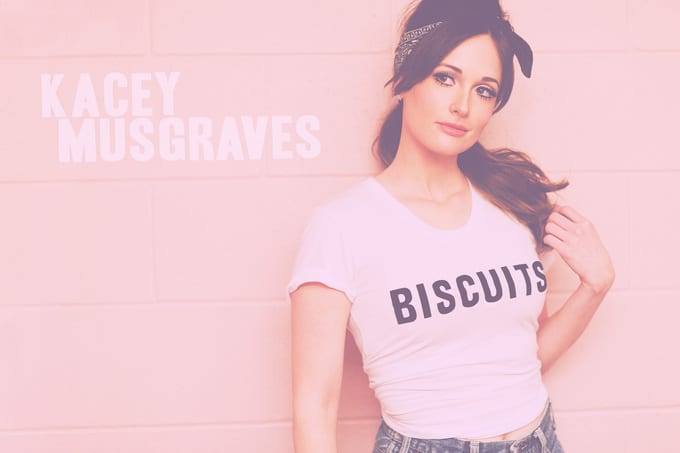 On June 23rd 2015, Musgraves shared her sophomore album 'Pageant Material'. After the quick-witted, modernised country style of her debut, 'Pageant Material' followed in its footsteps with the fun single 'Biscuits'. Once again, she reaffirmed herself as the face of the youthful country movement as she continued to provide social commentary on the times. Musgraves' fun and liberal tracks were a breath of fresh air to the country world.
Next up, things took a Christmas turn for her third studio album 'A Very Kacey Christmas' arriving in October 2016. With eight traditional tracks and four originals, Kacey went on Christmas themed tour along with a full band.
This lead into Musgraves' fourth and most recent album 'Golden Hour' – her most commercially recognised album to date. The album stays true to her country roots while modernising the genre, taking inspiration from pop, rock, and electronic music, where elements of synth-pop and disco are clearly heard on the record. Speaking on where she was at while she was writing the album, she said "I was just kind of in a funk. I didn't have my stride. I didn't know what I wanted to do, but I knew I had to do something different. I was craving a different side of songwriting… What if?" Reflecting on her personal life, Musgraves expressed that mentally she was also in a different space. Passing life milestones like turning 30, getting married, and her career growing all contributed to her newfound sense of self in her music. All of this resulted in a unique and personal record that pushed the boundaries of what was considered country music. It topped many best albums of 2018 lists, as well as taking out another Country Music Award and Apple Music Award for Best Album of 2018. 'Golden Hour' also landed her four Grammy's in February, which is quite a feat.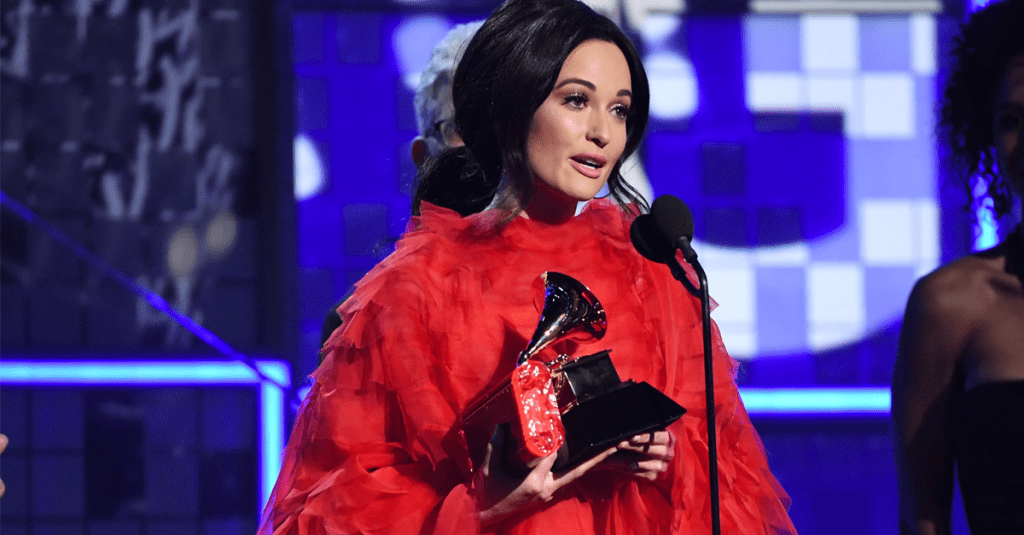 Kacey Musgraves has proven herself and her strength as an artist to the world, continuing to fulfil the desire for country music to have a young and progressive voice. Recent commercial success has presented her to a wider audience who would not be classified as your typical country fan, allowing her to connect and unify an ever expanding fan base. With six Grammy's and several great studio albums under her belt – you're going to want to know who Kacey Musgraves is, as she comes into her prime.
SEE ALSO: 10 Things You Should Know About Kacey Musgraves