In the first episode of Melodownz' new YouTube show Kava Corner, he shared a few shells of the feel-good beverage with Kiwi legend John Campbell who ended up getting slightly lit. And if you thought that was delightful, heavyweight boxing champion Joseph Parker joins him around the tanoa on episode 2. By the end of the interview, JP was a solid "10" on the "wavy" scale with a bit of help from Melodownz' "not so melo" hot sauce. Here's a quickfire rundown of what you can expect from the thoroughly enjoyable twenty-five-minute sesh. 
Joseph Parker has never seen Superbad
He could have fooled us! The Kiwi boxer was labeled the 'heavyweight champion of lockdown' for his series of hilarious videos amid the coronavirus pandemic, promoting staying at home and social distancing. Despite having never seen the movie his latest skit shows him re-enacting not one but two parts from the iconic McLovin driver's license scene from Superbad. He's also done Back to the Future, Grease, and Anchorman.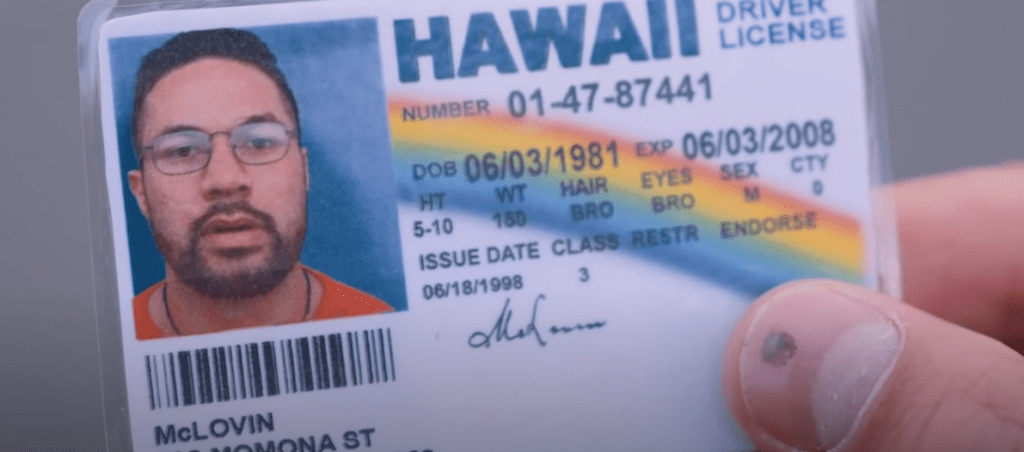 Joseph Parker's fallback plan if boxing didn't work out was construction
His dream since day one was always to become a professional boxer, but if that didn't quite work out he had enrolled in Uni to learn construction. No doubt if either didn't work out he'd have a career as a comedian with his dancing and videos. Back in the day, he'd also done a stint at the steel mill, Mcdonald's, and at the NZ Herald loading up the trucks with the paper. 
Melodownz gifted JP a whole lot of hot sauce
As if the kava wasn't already going down a treat, Joseph Parker was treated to a taste test of Melodownz' "not so melo" hot sauce which he necked as if it was a vorteke. This is a PSA to please re-stock this asap.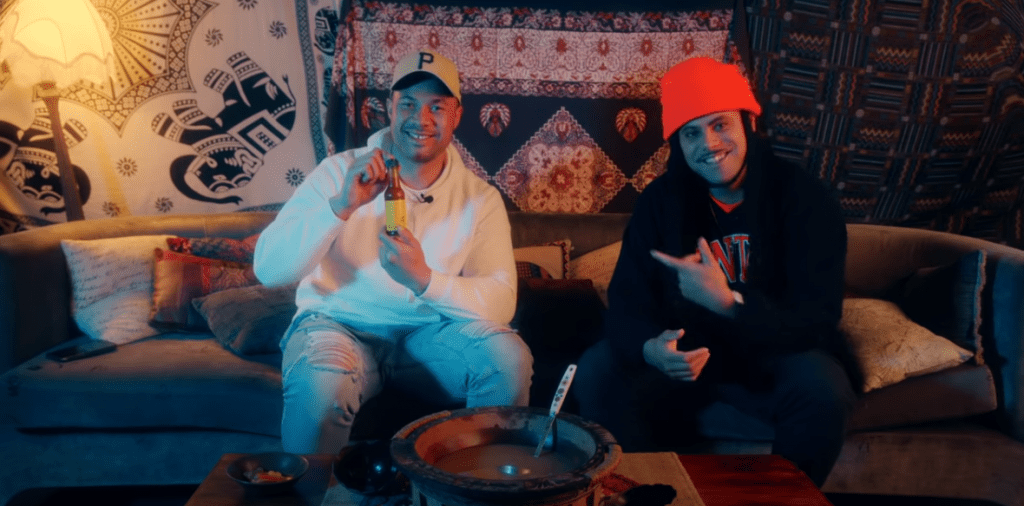 The boys love their pies
Joseph Parker re-called the time Graham Norton infamously called him "the king of pies" after Melodownz asked him how he deals with negative attention from the media. He one-upped him by proudly wearing the title on a t-shirt right before the Anthony Joshua fight. The duo then naturally got into a heated discussion about where the best pies in NZ can be found – it seems the spot on Graham Ave in Papatoetoe is the place to go.
They discuss being role models for younger kids who reach out to them for advice
This wholesome moment got the pair talking about being role models to kids who message them for advice navigating bullying, career paths, and negative thoughts in general. Joseph reiterates that reaching out in itself is a sign of strength and that asking for help is always a good first step. 
Joseph revealed his favourite songs to walk out to before a boxing match
His main go-to's are 'Can't Be Touched' by Roy Jones Jr and 'In The Air' by Phil Collins. And when reppin' the Kiwi artists he'd go for Scribe – although he did challenge Melo to see if he could come up with an even better anthem. Joseph also revealed artists on is everyday playlist which includes hip hop acts Kendrick Lamar, J. Cole, and Chris Brown, as well as old school favourites from George Michael, Queen, Tina Turner, and the Eagles which he got hooked on from his Dad listening to Coast FM.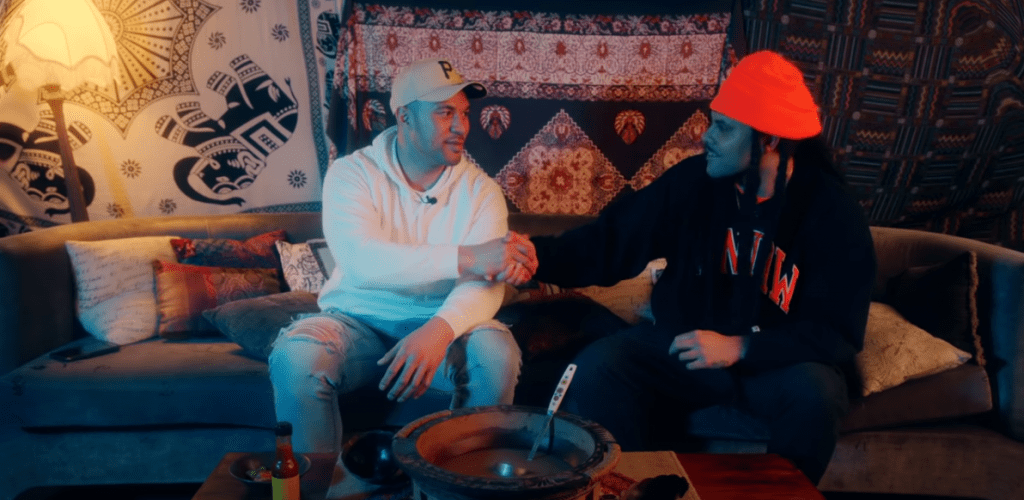 Check out the full interview above and stay tuned for new episodes weekly where Melodownz is joined by even more special guests.
SEE ALSO: Q&A with Melodownz: Behind The Scenes of the 'Fine' Music Video