It's only been six years since Kendrick Lamar's 'Good Kid, m.A.A.d City' arrived, and it's already regarded as a classic. Labelled on the cover as 'a short film', 'Good Kid, m.A.A.d' City' shares the complex narrative of a great film – a well thought out, insightful, and cohesive body of work telling the story of a young Kendrick Lamar growing up on the streets of Compton, dealing with the internal conflict he faced during this time. Following his debut 'Section 80' that received critical acclaim upon its 2011 arrival, 'Good Kid, m.A.A.d City' was the story Kendrick Lamar knew he had to share.
As a concept album, it tells an intricate story and brings the listener into the Compton streets through sonic creativity – from voicemails from Lamar's mum to samples and features from the West Coast rappers who came before him. His most powerful tool however, is his voice and his ability to come up with lyrics in double, even triple time that communicate the complexities of his life.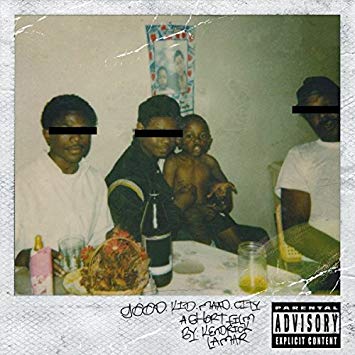 The album starts with him as K Dot (his alter ego) at 17, driving to his girl Sherane's house (one of the many recurring names throughout the album) on the opening track 'Sherane a.k.a Master Splinter's Daughter'. It is the beginning of a cohesive (however not always chronological) story. Lamar did this intentionally, wanting the listener to experience the album several times over as a unit to comprehend the depth of what he is communicating.
From there, Lamar takes us through the wild streets of Compton as he spends time with her friends who play into systematic hood politics – drinking, drugs, stealing, and getting mixed up with gangs. As the album progresses we see Lamar search for his moral compass as the weight of his actions catches up with him. It's not as simple as breaking away from his friends though – this is Compton, this is how people are born and raised there, himself included. No clearer do we see this search for morality than on the aptly titled 'The Art of Peer Pressure'. 'Really I'm a sober soul, but I'm with the homies right now' he pleads as he searches for what it means to be (in his words) a 'real n**ga' – someone for others to look up to.
A highly personal album, 'Good Kid, m.A.A.d City' is also a retelling of Lamar's first experiences of death and brutality. In the aggressive track 'm.A.A.d City', beneath the hard-hitting and catchy production, Lamar is recounting his first experiences of shootings, including the death of his uncle Tony. Themes of death come to a head during Lamar's self-confessed purification on the track 'Clean' when he realises anyone can be shot, and that being a 'real one' doesn't come from just money, power, and respect as he chanted earlier. His purification ties in with ideas of martyrdom, an ongoing motif as heard clearly on 'Sing About Me, I'm Dying of Thirst', the twelve-minute reflection on the deaths that have affected him. On 'Money Trees', the hook chants 'The one in front of the gun lives forever', reaffirming the idea that getting gunned down in Compton is a holy way to go. The album reaches a happy ending as Lamar commits to rising above the volatile lifestyle of Compton, Los Angeles.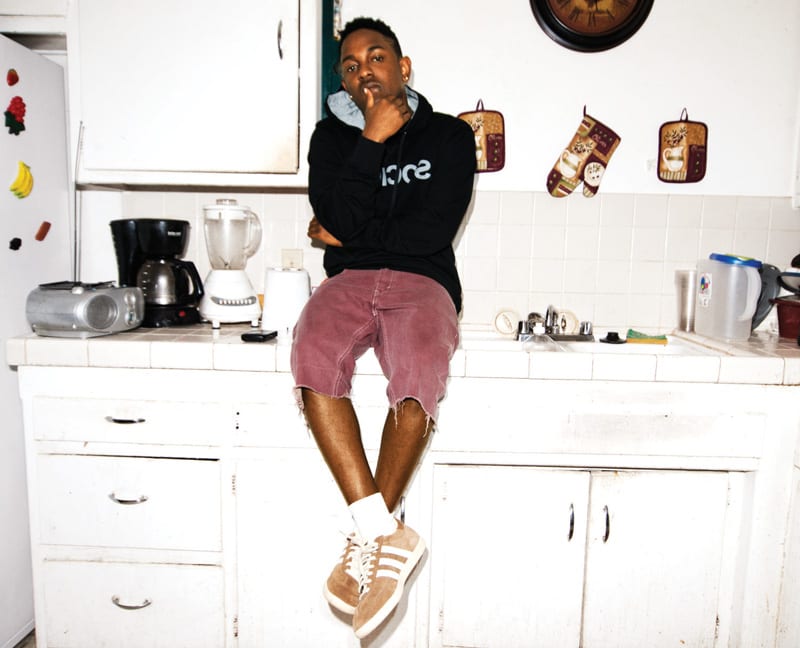 While 'Good Kid, m.A.A.d City' is an incredibly articulate album, the heavy and in-depth themes may suggest that it isn't made for an easy listen, nor boast any party starting tracks – which isn't the case, thanks to his meticulous production. Tracks like 'Bitch Don't Kill My Vibe' and 'Swimming Pools (Drank)' are a prime example of this – play either at a party and you're guaranteed to get a group singing along. The album is full of samples like Janet Jackson on 'The Art of Peer Pressure', quality features from the likes of Schoolboy Q and Dr Dre that compliment their respective tracks, and of course, Kendrick Lamar's incredible talent for rapping. All of these aspects have been thought out thoroughly, and with the once over from West Coast leader Dr Dre, 'Good Kid, m.A.A.d City' became the album for the new generation of Compton rappers, as well as managing to cross over seamlessly to the mainstream.
Fast forward to 2019 and Kendrick Lamar's success has grown exponentially, after following up with his third album 'To Pimp a Butterfly' in 2015, another politically and socially charged album that received international praise, and then most recent 'DAMN' in 2017. Kendrick Lamar is commonly praised for his impeccable timing, aligning his music with the sociopolitical tensions that dominate the modern world, often discussing the police brutality and racism America faces. With each new release, Lamar continues to cross boundaries and do what no rapper before him has ever done. Universally considered one of the most insightful and intelligent rappers of the modern day with twelve Grammy's and a Pulitzer Prize under his belt (the first non Classical or Jazz artist to do so), 'Good Kid, m.A.A.d City' marked the beginning of Lamar becoming one of the worlds most important musical storytellers.
SEE ALSO: Schoolboy Turned Hustla to CrasH Talk: ScHoolboy Q's Journey