While you may know him for his party-starting hits like 'That Part' and 'Man of the Year', there's more to the West Coast rapper than meets the eye. With over ten years in the game and with his fifth studio album CrasH Talk dropping at the end of April, now is the time to learn more about Schoolboy Q.
Quincey Matthew Hanley had humble beginnings. Born in Germany in 1986, Hanley's dad was in the army. His parents divorced before his birth and his mother chose his surname at random. Hanley and his mother settled down in Los Angeles, a location that would serve as a central element of Hanley's rapping persona. Hanley took up American football, playing competitively from the age of five to twenty-one. Despite this wholesome image, Hanley was involved with a local gang as early as twelve years of age. He continued to steal and sell drugs with his local gang through his teen years, which inevitably led to legal trouble. It was these legal troubles he encountered in 2007 and a subsequent six month prison sentence that forced him to take his raps more seriously, as it became an outlet for his frustrations. Reflecting on this period in his life, Schoolboy Q shared, "I was just lost; I didn't know what I wanted to do. I was just trying to do something. Then I found music and it was just over after that. I made my first little bit of money doing music, after that I wanted to get used to doing it, and I kept rapping. Then it became something that I had to do."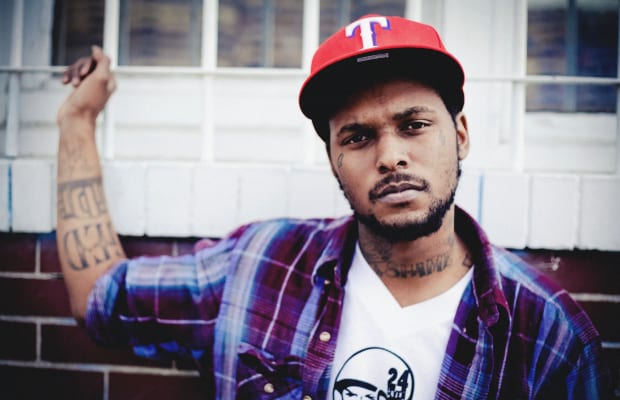 Now working under the alias ScHoolboy Q he moved swiftly, releasing his first full length mixtape in 2008 called ScHoolboy Turned Hustla, before following it up with 2009's Gangsta & Soul. It was during this time he began spending time with Ab-Soul, Kendrick Lamar, and Jay Rock, forming the famous Black Hippy group. Hanley did well in the rap circle, releasing his first independent album Setbacks in 2011 with Top Dawg Entertainment, one of Hip Hop's leading labels. It gained Schoolboy Q a lot of traction and the album reached number 100 on the US Billboard Charts. Striking while the iron was hot, he followed up with Habits & Contradictions in early 2012, his fourth project in four years which debuted at number 111 on the charts.
Inspired by the Black Hippy group and the power of Kendrick Lamar's 'Good kid, M.A.A.D City', Schoolboy Q began preparing what would be the first record under major label Interscope that TDE joined with in 2011. It was also during this time he began joining the likes of Wiz Khalifa, A$AP Rocky, and Mac Miller on tour who he began a long term friendship with.
SEE ALSO: A look back at Kendrick Lamar's iconic album Good Kid, m.A.A.d City
Oxymoron was released on February 25th 2014. It solidified his spot in gansgta rap as the album was filled with hard, thuggish beats tied with raw and personal lyrical depictions of a life on the streets filled with drugs, alcohol, and violence. On Oxymoron, he doesn't hold back and hones his energy on the high intensity verses with hard hitting trap beats. This was Schoolboy Q's commercial break through success, with 'Studio', 'Man of the Year' and 'Collard Greens' with Kendrick Lamar all hitting the Billboard 100. Both the track 'Studio' and the album itself were nominated for Grammy's. Oxymoron filled a void in the rap world, with Schoolboy Q sharing the inspiration he took from Snoop Dogg's Doggy Style and old school LA gangsta rap. He says Oxymoron is what LA rap should sound like in 2013, and the album serves as a homage to the roots of the scene.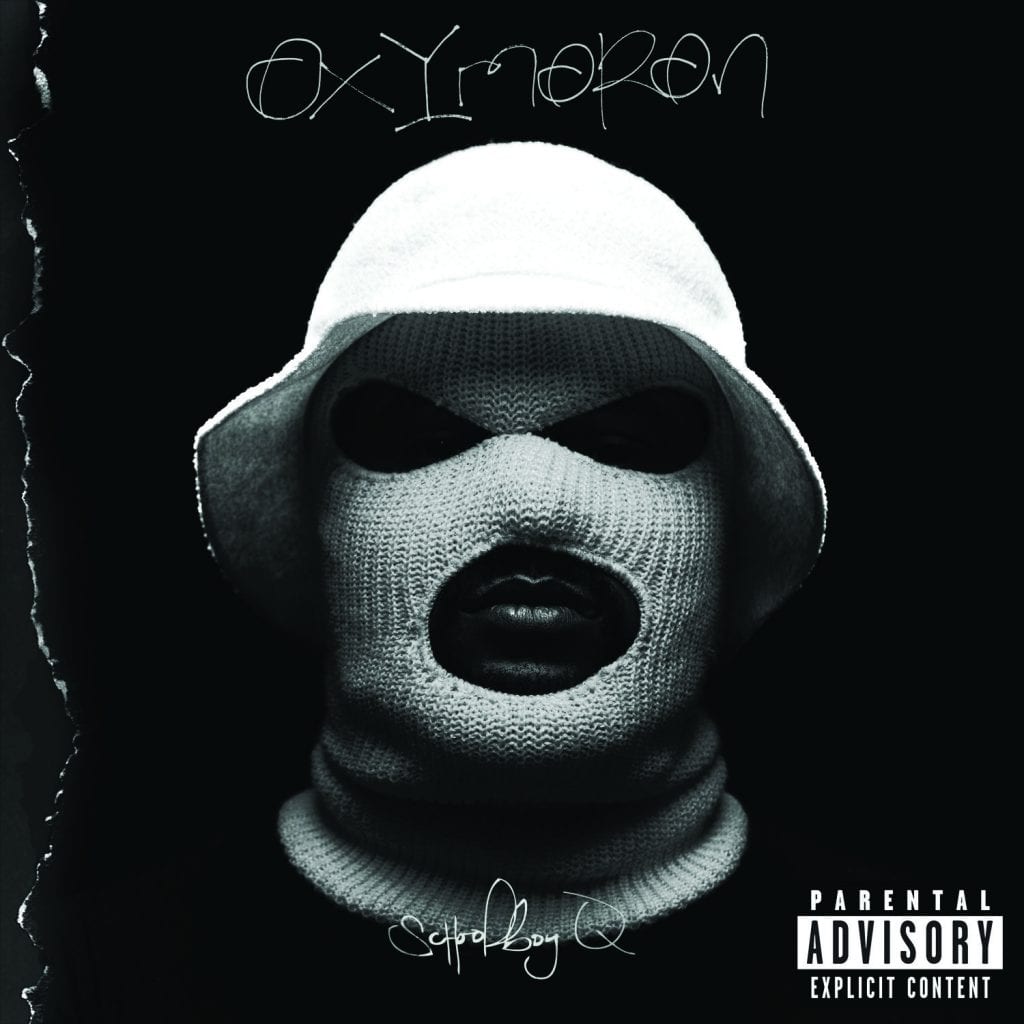 The West Coast rapper released his most recent album, Blank Face, in mid 2016. With hit single 'That Part' to lead the way, Blank Face also found commercial success, with the lead single and album being nominated for Grammy's a second time around.
Since then, Schoolboy Q has been working for an extensive period of time on his next album. In 2017 he shared he had over fifty tracks recorded. He has also expressed a fresh direction for his next record. "This is more so my life after I made it to the point of ScHoolboy Q," he told Zane Lowe. "I gave you me [on past projects], but I never gave you the other side of me, the father, the dude that's actually happy, the dude that doesn't be in the hood just hanging out, the dude that's trying to put his homies in position now."
The album was reportedly ready at the end of 2018, but the death of close friend and collaborator Mac Miller postponed the album, with Schoolboy Q assuring fans it was still coming but "it just don't feel right to put out an album right now".
Schoolboy Q is officially back, having released two new tracks, 'CHopstix' with Travis Scott and 'Numb Numb Juice' in the last month. He has announced his fifth album, CrasH Talk which is set for arrival on April 26th. Three years since his last album and over two years in the works, fans are excited for the next chapter in Schoolboy Q's ever growing story as he continues to own his place in rap history.