Alright, lets get this cleared up right from the start – it's pronounced 'eleven seven four'. eleven7four.
Made up of twin brothers Muche and Shingi, originating from Zimbabwe and growing up in the Eastern suburbs of Auckland, eleven7four have sure made a name for themselves amongst the Auckland nightlife scene. However their name quickly became recognized elsewhere as they developed a unique hip hop sound, free from the genre's typical influences.
SEE ALSO: One's to Watch: eleven7four
If you're not still not sure who we're talking about, here's what you can learn from their Instagram page @eleven7four.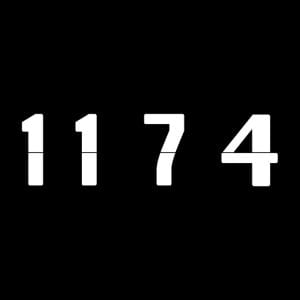 1. American hip hop record producer and DJ, Just Blaze, helped produce some of their debut music.
Blaze has worked with artists like Jay-Z, Eminem, Beyonce and many more hip hop legends.
2. In their early days before they were called eleven7four, they played at NZ's largest New Years festival Rhythm and Vines.
Wonder if they'll be back to heat things up again this year? 🔥
3. They are multi-talented
As well as being talented rappers and producers they have dabbled in a bit of modelling, walking the catwalk for New Zealand brand Stolen Girlfriends Club in NZ Fashion Week.
4. The twins debuted their single 'Music X Molly' the only way they know how…
By throwing a sick party! Located at a secret location in the Auckland CBD, eleven7four counted down from 7pm (11th, 7pm, 4th month, get it 😉) then took the stage to perform 'Music X Molly' in front of friends, family and lucky fans.
5. On top of all of this, they are hands down the coolest looking guys you'll see in Auckland.
Stamping American street fashion with their own unique alternative mark, the eleven7four boys are no doubt turning heads everywhere. #WatchThisSpace