With his latest sophomore album East Alanta Love Letter raking in millions of streams and after smashing his NZ gig in October, there's no better time to learn a little bit about 6LACK. The Atlanta rapper has been floating around the charts and the hip hop world since his widely loved debut single 'PRBLMS' released back in 2016, and everybody and their mum has been arguing over how to pronounce his name. It's 'black' by the way, not 'six-lack', despite what your brain keeps trying to force you to believe.
We've gathered a few fun facts about the mysterious rapper that will definitely earn you 'Cool Points' from your peers. We'll even let you take credit for just knowing them all on your own AND we won't rat you out.
His real name is Ricardo Valdez Valentine
Now you're thinking 6LACK isn't such a mouthful after all huh?
He started his rap career free styling in middle school:
Way back when 6LACK was just a young'un, he participated in battle rap challenges that earned him quite the crown. He stated in a GQ interview from early 2017 that even though he changed schools a lot, he always brought his battle rap schemes with him to keep the playground exciting. In this video in particular he's battling against Young Thug himself. Talk about true talent.
His first record deal was with Flo Rida's label
In 2011, 6LACK signed with Flo Rida's International Music Group label and left university to truly pursue his musical career. Things didn't really go to plan though and 6LACK spent the next 5 years battling issues of artistic license and management. We're glad he managed to get out of that one.
His name hails from his personal connection to the number 6
There's a reason for the confusing name, and apparently it's because the number 6 holds a lot of meaning for the rapper. 6lack was born on the sixth month in his city's Zone 6, which is also the home of Childish Gambino, Future, and Gucci Mane.
He was in a car accident:
In the same GQ interview, 6LACK revealed he was involved in a car accident some time ago. He woke up as the car was spinning into a ditch but amazingly walked away completely unscathed. He admits he wouldn't let himself get to the 'final thoughts' moment as he believed he still had things to accomplish. "I know this is about to be a bad accident. But I honestly have stuff to do. So I know I'm not about to die. All I need to do is hold on."
TRENDING NOW
Gino October – New Day ft. INF
---
He has a daughter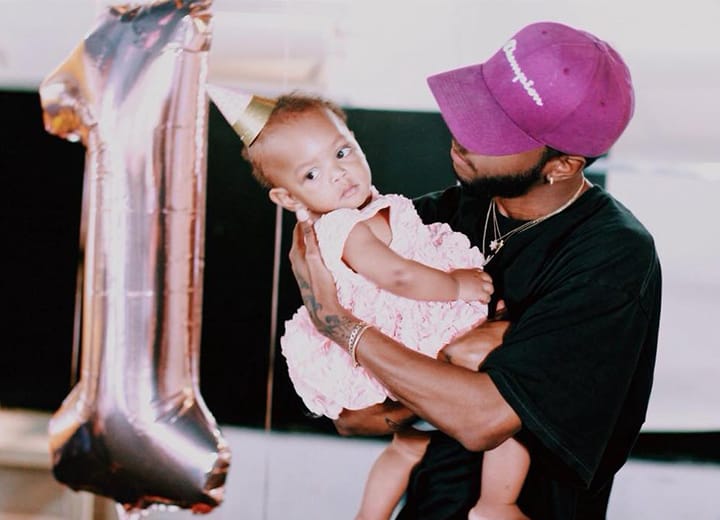 Her name is Syx – are we surprised? Syx was born Feburary 2017 and now often takes up many of the images on the rapper's Instagram. But we definitely aren't complaining – she's cute as.
Yup, that bear on his album cover is real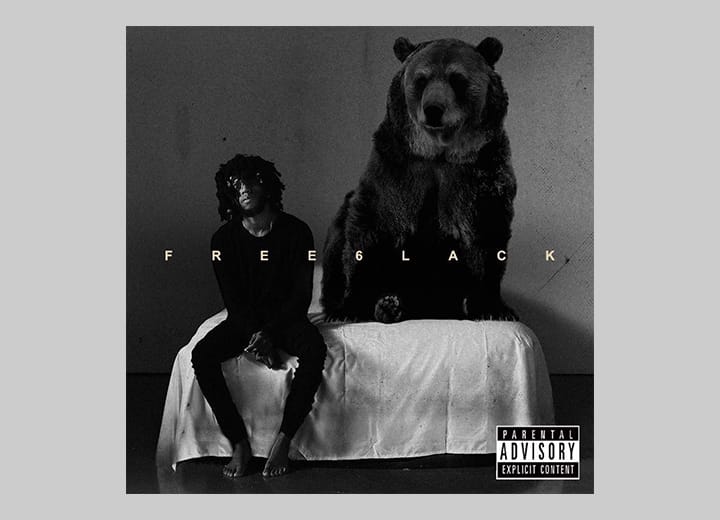 His name is Bam Bam in fact and he was a bit of a mish to work with. As 6LACK explained in an interview about the subject, you can't make a bear do anything. "He would walk in, look around, and walk back out to the trailer. It did that for literally six hours, just sticking its head halfway in and being like "nah" and turning around and going to the trailer." Bam Bam was supposed to represent 6LACK in a way that was both aggressive and soothing at the same time. This guy definitely likes his symbolism.
If you haven't already, check out some of 6LACK's best tunes below.