When Alessia Cara stepped onto the scene with her debut hit 'Here' in 2015 we just knew she was going to be a star. Her powerhouse vocals have become almost as trademarked as her name, but do you really know everything about the R&B popstar?
We've slaved over computer screens and spent countless hours and days learning our Alessia 101 and we've managed to pick the coolest facts to put in a bite-size article for you. What would you do without us, really?
1. She's from the land of Drake and The Weeknd
You know, those low-key artists. Alessia was born July 11, 1996 in Brampton, Ontario in Canada, just on the outskirts of Toronto. Which happens to be the same city that Drake and The Weeknd hail from. What are they putting in the water over there?!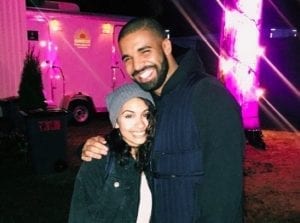 2. Her full name is Alessia Caracciolo
Her family is from Calabria, a region in Southern Italy known for its pristine beaches and stunning landscape. Her father was born in Canada to Italian parents and her mother is an Italian immigrant.
3. She grew her fanbase from YouTube
Like many other artists, Alessia first took the YouTube route. She began posting covers to showcase her ability when she was 13 and eventually gained a big enough following. If you scroll back far enough on her YouTube channel you can still see all of her covers. Like this one here that was discovered by a record exec's daughter who proceeded to show the video to her dad, resulting in Alessia being signed to EP Entertainment.
4. She's crazy good at impressions
Alessia can do some spot-on impressions of some of her favourite celebrities and she's been known to whip a few out in interviews. Her impression of our fave Lorde was so good it even got the native's approval.
5. She's the first Canadian to win Best New Artist at the Grammys
Canadians have been sweeping up Grammy's since before we can even remember, but surprisingly no Canada rep has ever taken the Best New Artist title before. Beating Khalid, Lil Uzi Vert, Julia Michaels and SZA in the 2018 ceremony, Alessia won what is deemed to be one of the most notable awards as an artist can only win it once.
6. She's only ever been to one concert
And that concert was Justin Bieber's. We definitely agree that if you're going to only see one person live then the Biebs is the best choice, but Alessia only ended up going because her friend had a spare ticket. Side note, can we find a friend like that?
7. She has an inspiring tattoo
Alessia has a paper sailboat tattooed on her wrist which reminds her of her strength. She's stated in an interview that she loves how the boats look fragile, but they still manage to float on water so although she's small she knows she's powerful. We love that!
8. She has an awesome way of staying positive
Every time something good happens throughout the year, Alessia will write it down and store each memory in a jar. At the end of every year she'll read each positive moment and reflect on everything that's happened to her in the last 12 months. We just might steal this idea …
9. She has a few celeb fans
It seems us mere mortals aren't the only fans of the Canadian star; many celebs have publicly shared their love for Alessia. Taylor Swift brought her up onstage at one of her concerts, Drake follows her on social media and Shawn Mendes has covered 'Here' in BBC Radio 1's Live Lounge. With artists like that on your side, it's impossible not to dominate the game.
10. Despite her fame, she's still just like us!
Alessia just might be one of the most relatable popstars. She wears things that make her feel comfortable and doesn't conform to any societal standards. Alessia has stated in many interviews that she's incredibly shy and antisocial, preferring her own company to others. In fact, 'Here' is about feeling uncomfortable and distant at a party, which is definitely a feeling we've related to either once or twice. We love her for her authenticity!