Throughout her career Taylor has been known for her hilarious wit and being able to make fun of herself. This take-no-BS attitude is one of the many reasons why we adore her.  
"I'm not even going to be able to remember the boy who broke up with me over the phone in 25 seconds when I was 18."
That time she put Joe Jonas on blast during an interview with Ellen will go down in history. And in her defense, he kinda deserved it 😅
She later apologized for her "mouthy" remark on none other than the exact same talkshow a decade later – "we laugh about it now." Proving that you can indeed be friends with your ex.
"Shut up, I can."
When Taylor Swift wants to go and meet her fans, she will go and meet her fans. Her bodyguard definitely learnt his lesson after this A+ eye roll.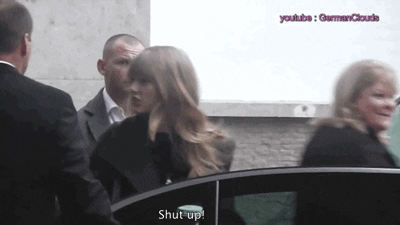 "It's like a guy saying he wants to date you but not be your boyfriend."
Queen of metaphors. 👑
"Yeah I do dance awkwardly, and I'm having more fun than you."
Queen of not taking herself too seriously and dancing at award shows. 💃
"The press articles were like, 'TAYLOR GETS EDGY.' I'm like… I'm wearing shorts."
Can she ever catch a break?
Throwing in some tweets for good measure…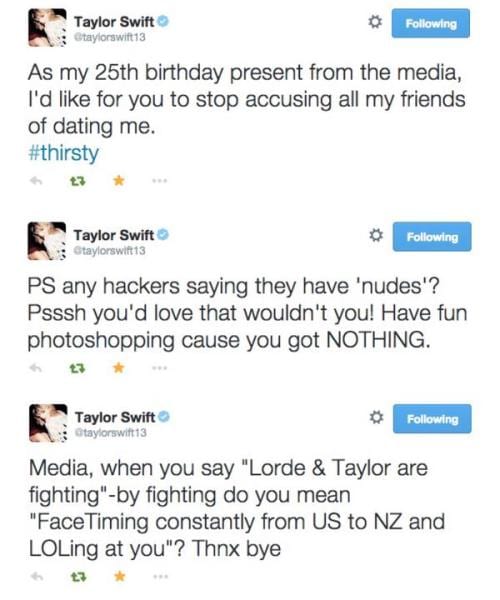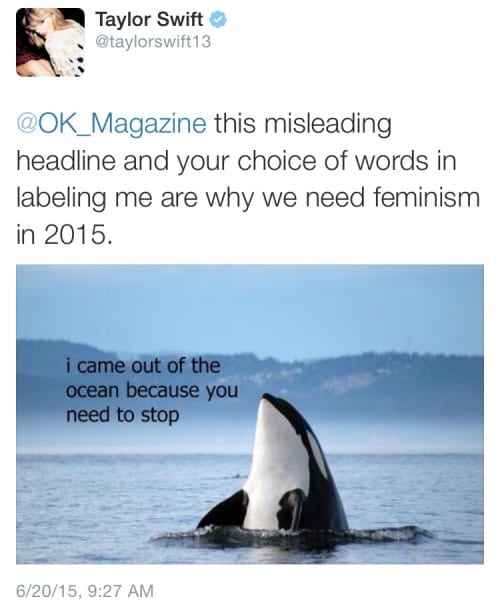 She really did.. THAT. 
She's unfortunately faced a few sexist questions and media backlash in the public eye, where the double standards between men and women really jump out. However, her feminism undoubtedly shines through every time and we can't wait to see more of this on her new song 'The Man' from the 'Lover' album. 💪
"Oooooo we don't wanna do that."
John Cleese really thought he had great banter here on The Graham Norton Show, when he compared cats with women – "I much prefer cats, they're unpredictable and cussid, like women." Taylor had absolutely no time for it.
"I'm not going home with any men tonight."
Us reading those questions: 😒
Us during Taylor's replies: 🙏
"I really doubt men get asked the same question when they turn 30. I'm not going to answer that."
Taylor was asked by German media outlet RTL whether she's been thinking about settling down and having children now that she's turning 30. With zero hesitation, she really snapped.
"I was excited when they asked me to come and present this award, because no one knows more about dramatic males than I do."
Her 'Blank Space' persona made an appearance at the Teen Choice Awards in 2014, and this statement proves she not only knows how to flip the narrative the media placed upon her, but also poke fun at herself at the same time.
<Insert Taylor's entire Grammys AOTY acceptance speech here>
Honourable mention to this gem, you go girl.
That's all for now. Taylor Alison Sassy Swift we 💖 you.
P.S. Listen to 'Lover' when it comes out on August 23rd.