They're baaaaack! Ahead of the release of their upcoming fourth album Space Island – Kiwi faves and newly-minted Space Island inhabitants BROODS have just announced an epic summer tour across Aotearoa! Kicking off on Boxing Day, The Beach Ball with BROODS tour consists of 8 sure-to-be incredible shows across the South and North Island.
Full ticket info below!
Details:
The Beach Ball with BROODS
December 26 – January 15
Gig locations listed below!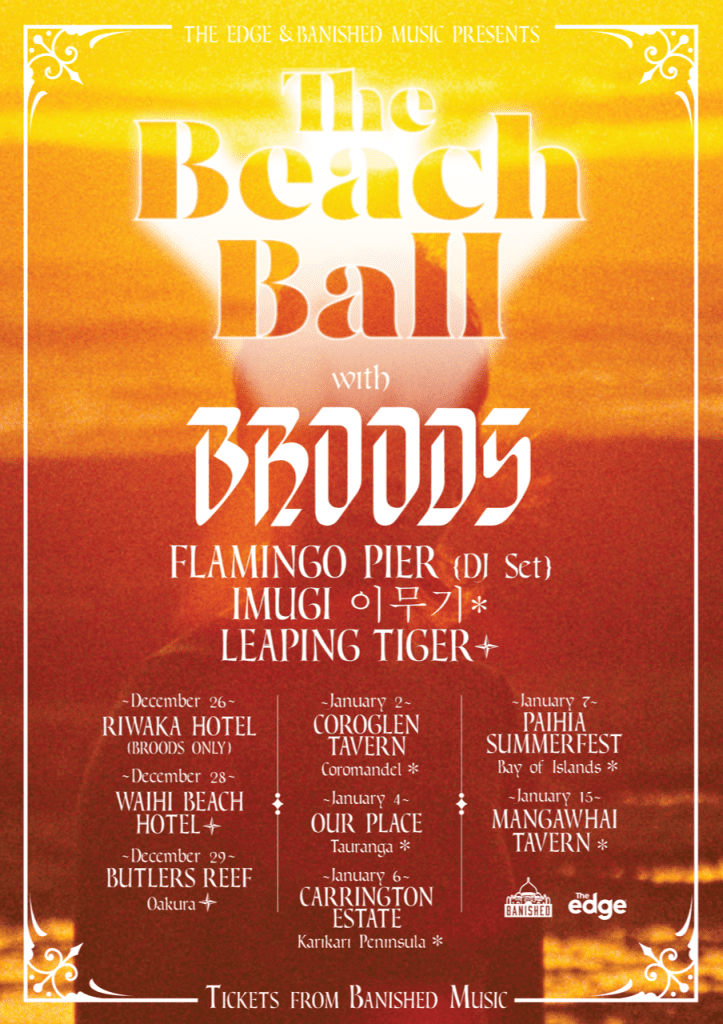 Tickets for all The Beach Ball shows go on sale at 9am on Tuesday 19 October, 2021 via Banishedmusic.com!
Liked this article? Sign up to our UMUSIC newsletter to hear more from us!
SEE ALSO: BROODS Auckland Show: The Highlights