Just when we thought her ICONIC cover for Vogue Magazine would be our one morsel of Lorde-related goodness for the day, our girl went ahead and shared a 5-track companion piece to 'Solar Power' – a Te Reo Māori EP called 'Te Ao Mārama'.
Check out Lorde's announcement email below!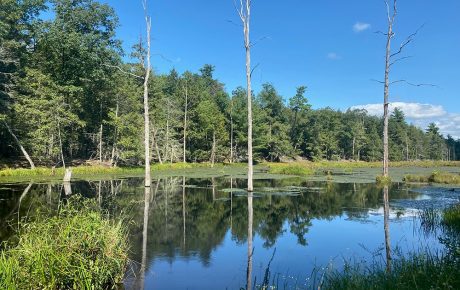 Imagine NORTH by Tom Scott and the California Dreamers is playing
Well hello.
Been 2 weeks since I wrote you. SP came out, and I ate black sesame cake in a corner feeling new and overwhelmed. We flew to LA and I did a really fun stint on Corden and some other $$$ecret business, then disappeared for a break (read so many books, got some sun, poked through a few yard sales, ate some really good smoked trout) and now here I am. Putting outrecords is wiiild. Total rebirth for you as well as me, I'm realising! I wanna say thankyou again, for caring so deeply about what I write down when I'm alone. I know this is different to what's come before, something new from me. You deserve nothing less. It's my honest belief that if you felt like you totally understood what I'd made instantly, I may not have done my job very well. I liked this quote I read from Verde Visconti the other day about how she buys clothes: "Maybe it's just the fear of being too trendy," she says. "But whatever I buy just waits in the closet until the right moment comes, which generally happens to be years later." Some things you wear out of the shop, some you tuck away for the right time. But however you engage with what I make, I'm grateful.
Now.
I have some VERY EXCITING NEWS. News I've been waiting a really long time to share with you. It is my great pleasure to present TE AO MĀRAMA, a 5-song companion piece to SOLAR POWER, sung entirely in te reo Māori, the indigenous language of Aotearoa New Zealand.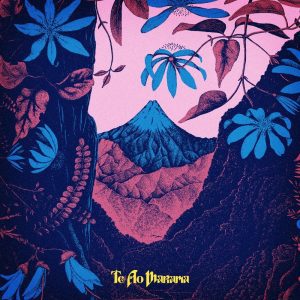 Many things revealed themselves slowly to me while I was making this album, but the main realisation by far was that much of my value system around caring for and listening to the natural world comes from traditional Māori principles. There's a word for it in te reo: kaitiakitanga, meaning 'guardianship or caregiving for the sky, sea and land'. I'm not Māori, but all New Zealanders grow up with elements of this worldview. Te ao Māori and tikanga Māori are a big part of why people who aren't from here intuit our country to be kind of 'magical', I think. I know I'm someone who represents New Zealand globally in a way, and in making an album about where I'm from, it was important to me to be able to say: this makes us who we are down here. It's also just a crazy beautiful language— I loved singing in it. Even if you don't understand te reo, I think you'll get a kick out of how elegant my words sound in it. Hana's translations for Te Ara Tika / The Path and Hine-i-te-Awatea / Oceanic Feeling in particular take my g-d breath away.
I told the full story of the project to Leonie Hayden, editor at The Spinoff Ātea, which I highly recommend you check out here.
Huge thanks go to Hemi and Hana for their exquisite translations and general wisdom/mana/lols, to Madeline and her aunties Sandra and Marian for their expert guidance, to my favourite Kiwi musicians Bic Runga and Marlon Williams who grace these songs, to Huia Hamon for graciously allowing me to colourise one of her papa Rei's iconic works for the cover, and of course to Dame Hinewehi Mohi and the greatest of all time, Sir Tīmoti Kāretu for overseeing this. Absolute royalty in the credits!!!
All proceeds from TE AO MĀRAMA will go to two amazing NZ-based charities — Forest and Bird and Te Hua Kawariki Charitable Trust.
Other things…
Not sure if you saw, but my motherfucking VOGUE COVER is here!!! Feel so proud and gassed and LOVE the photos by gorgeous Theo and beautiful story by Rob Haskell (highly recommend you read that after Leonie's piece, go full Ella, full SP, drown in my notions babyyyyy). Seriously, can you believe the photos?! This was the thing we were doing in Northern California!! Surprise bitch! Never in my WILDEST dreams would I have ever thought anyone would put this person on the cover of Vogue. Thank u Anna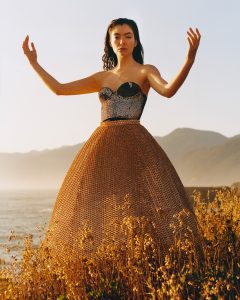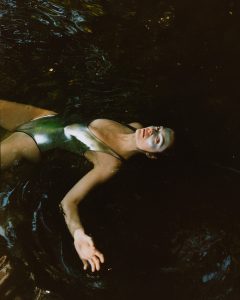 For the next 48 hours, ALL proceeds from the merch store will go to the Lilith Fund, to support them in their fight for reproductive equity in Texas. Just FYI.
I saw some people were very concerned about me pulling out of the VMAs, you're so sweet, I'm totally fine! It's just that we were planning this insanely amazing many-bodied intimate dance performance, not fully understanding the (very necessary!) safety protocols that are in place, and the masking and distancing just meant it wasn't gonna be what I dreamed, and you know I can't make something less than outstanding for you guys. I hope you understand. There will be many more TV performances, don't you worry.
I did a podcast appearance you might find interesting on a show called Talk Easy with Sam Fragoso, Sam dug up lots of old pieces of writing I'd done and it was a massive memory lane trip for me. Listen here if you like!
Stream Te Ao Mārama HERE!
Pre-order the Limited Edition 12" vinyl HERE!
SEE ALSO: STAN EDITION: Lorde General Knowledge Quiz
Liked this article? Sign up to our UMUSIC newsletter to hear more from us!