Remember the "I want a baby" challenge? Girls would text their boyfriends randomly they want a baby, then post their responses online. Well, now there is a "break up with your girlfriend, I'm bored" challenge and it's just as scandalous and messy as you'd think.
You don't need me to spell it our for you, here are some of the best ones…
Umm…..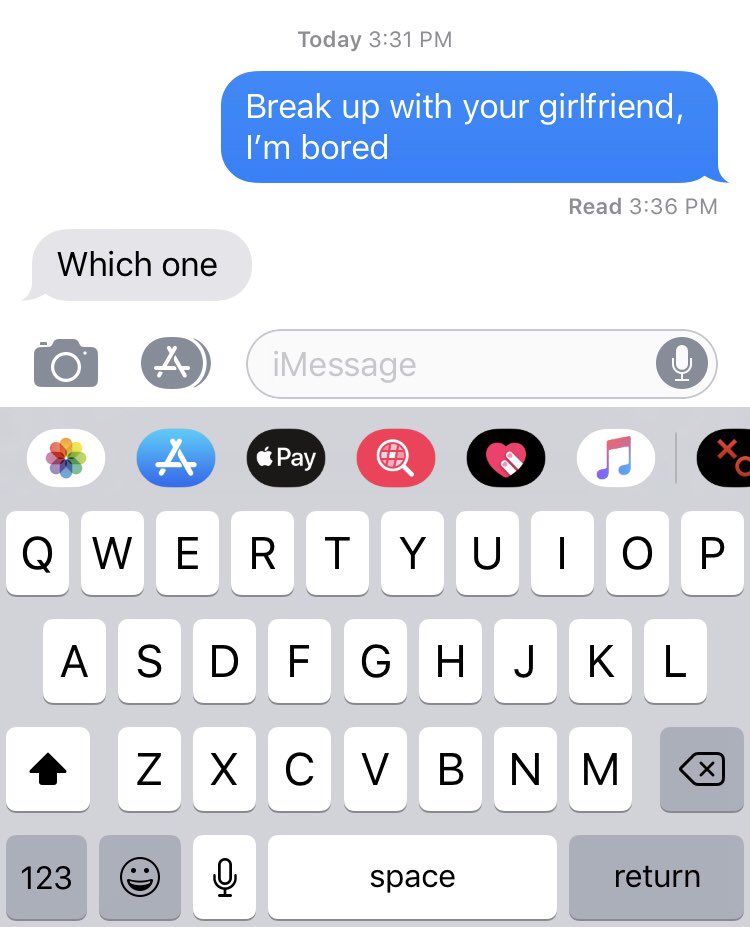 Good boy!
Awkward timing.
He's a keeper!
They just don't get it.
Time to get back on the horse! 
Getting straight to the point.