Rihanna has been a household name for over fifteen years now, firmly securing herself as a leading lady of the music industry with her bad-ass attitude and her daring dance tracks. Here we take a trip down memory lane and revisit all of Rihanna's albums, each iconic in their own right. 
Music Of The Sun (2005)
In the beginning, the Barbados native was quickly picked up by a major label, with Def Jam headed by the recently appointed Jay-Z, and she rolled out her first album 'Music Of the Sun' in August 2005. The star of Rihanna's debut was 'Pon De Replay' which became a staple of school dances and nightclubs around the world. The overnight success secured Rihanna as the new girl to watch in the pop, R&B and dancehall world as the seventeen-year-old caught the world's attention.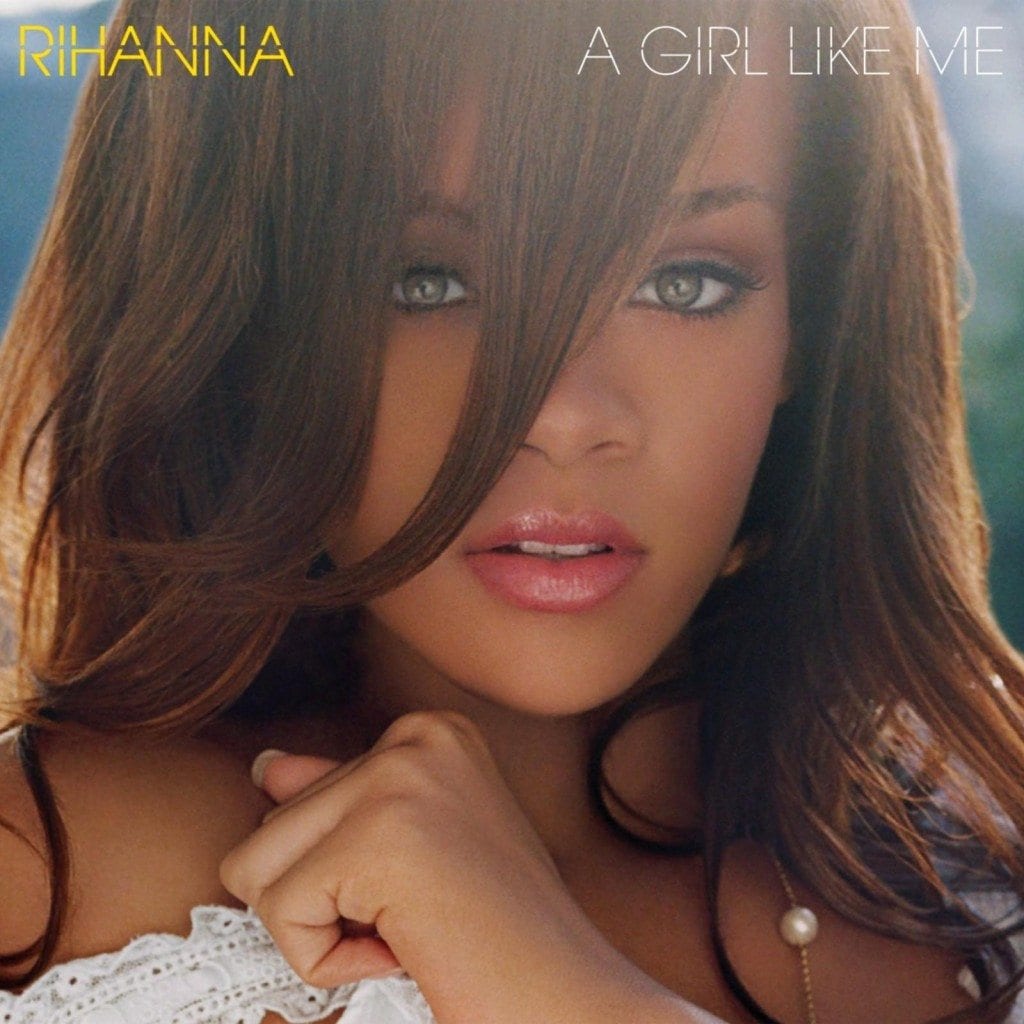 A Girl Like Me (2006) 
Following in quick succession after the success of her debut was sophomore album, 'A Girl Like Me'. Her second album gave fans more of what they wanted with party hits like lead single 'SOS' and exotic 'Break It Off' with Sean Paul. Many fans bought this LP and got to experience more of Rihanna as a singer, as it included her first ballad 'Unfaithful', bringing her music off the dancefloor and into the comfort of fans' own homes.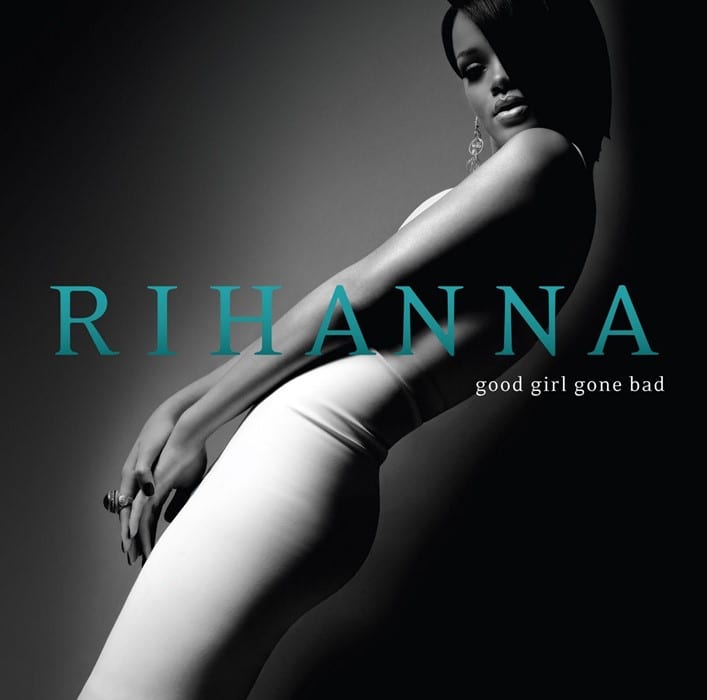 Good Girl Gone Bad (2007) 
After surviving the feared second album syndrome, Rihanna took a risk on her third album, 'Good Girl Gone Bad'. Upping the ante and coming into her own as an artist, it was a risk that paid off as Rihanna revealed another facet to herself as a creative artist. 'Good Girl Gone Bad' boasted some impressive collaborations, starring A-List names like Timberland, Justin Timberlake, and Ne-Yo on the record to add a new energy to her tracks. The star of the show was 'Umbrella' with frequent collaborator Jay-Z – perhaps one of the biggest songs of the decade that was on repeat in 2007. Other stand out tracks fans will remember are 'Shut Up And Drive' or club-ready banger 'Don't Stop The Music', all with their distinctly 2000's music videos in order for fans to have the full experience while watching the music channel on television.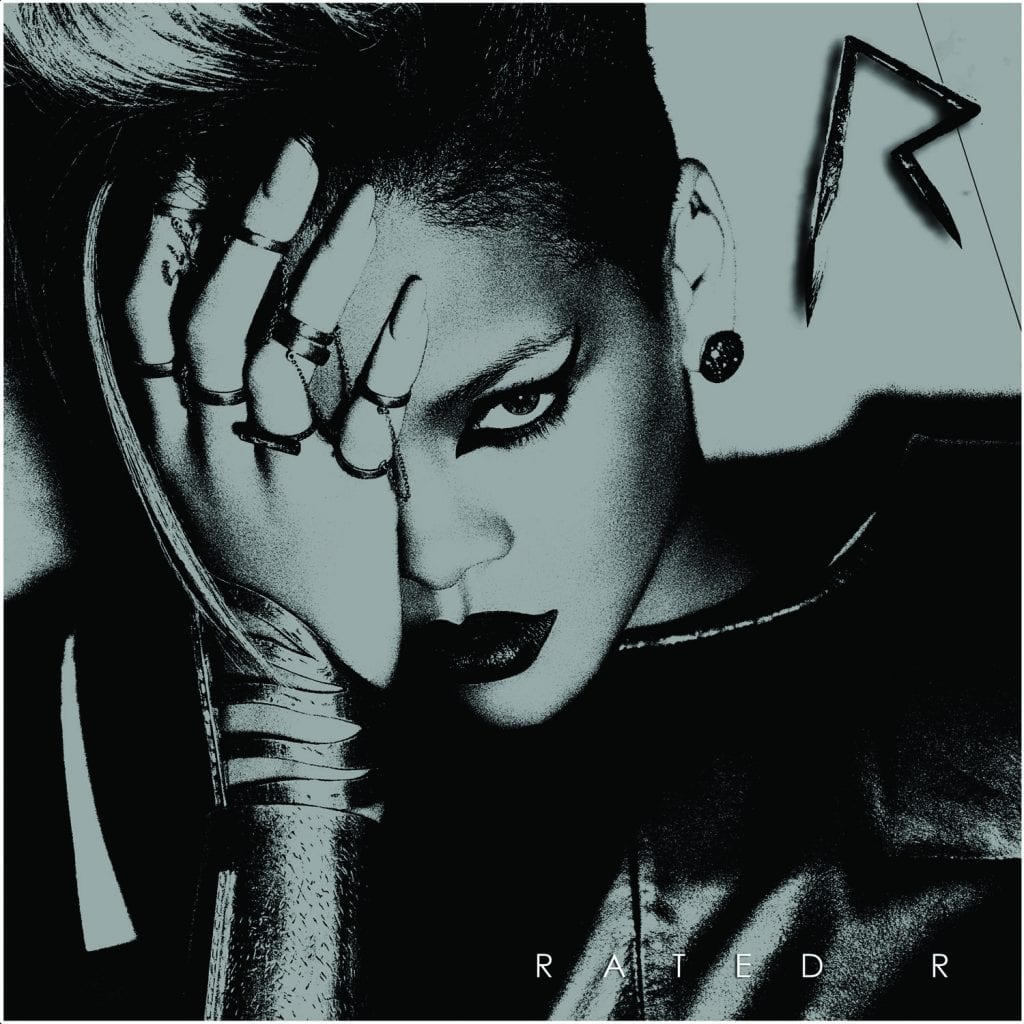 Rated R (2009)
Arriving in November 2009, 'Rated R' marked Rihanna's longest wait between albums to date. If 'Good Girl Gone Bad' laid the foundation then 'Rated R' fully flipped her good girl persona. In her production and lyrics, 'Rated R' drew thematically from her physical assault at the hands of then-boyfriend Chris Brown. Rihanna owns her power on 'Rated R' and worked with different producers and singers to create the ominous atmosphere of the album, from Slash on guitar to electronic group Chase & Status on production. The album was a critical success, with reviews praising the album for its depth and complexity. While 'Rated R' marked a maturing in Rihanna's career, singles like 'Russian Roulette' and 'Hard' still made their way to the top of the charts with darker and more conceptual music videos along with her dark make up and pixie haircut to match the albums moodier theme.
Loud (2010)
'Loud' saw Rihanna introduce more up-tempo tracks into her music again, bringing a fun new energy with her fierce bright red hair to match. On her fifth album she shook the tough exterior she embraced on 'Rated R' in order to create uplifting tracks, which inevitably became certified hits. Standout singles were the radio-ready 'What's My Name?' with R&B star and love interest Drake, while others will remember dancing till dawn to 'Only Girl in The World' or belting out 'California King Bed' at karaoke night.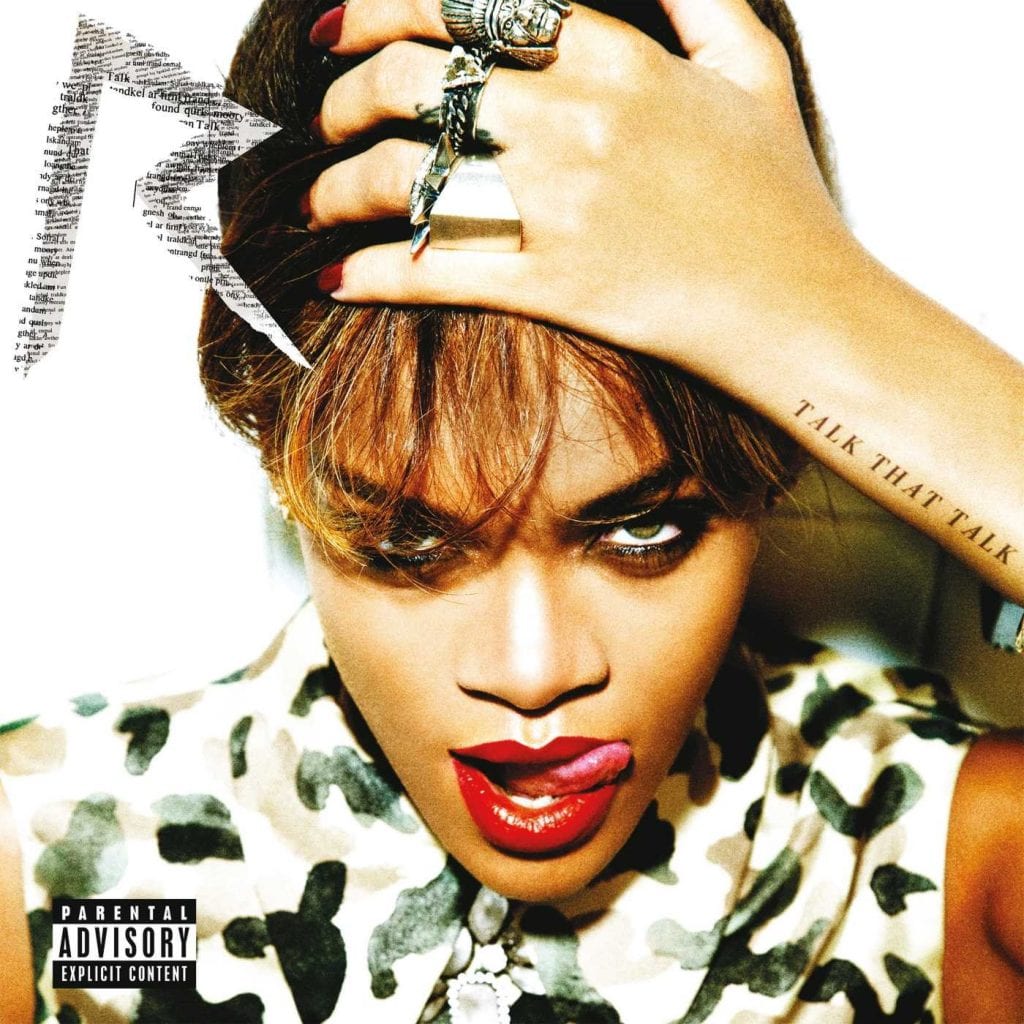 Talk That Talk (2011) 
Rihanna showed no signs of slowing down in 2011, having released eleven singles from albums 'Loud' and 'Talk That Talk' which was released in November of that year. 'Talk That Talk' continued in the same vein as 'Loud' with heavy pop, R&B, and electronic production on her tracks. Rihanna became queen of the clubs on 'Talk That Talk', releasing massive singles like 'Where Have You Been' and 'We Found Love' with veteran DJ & Producer Calvin Harris, making this album her most club-ready to date.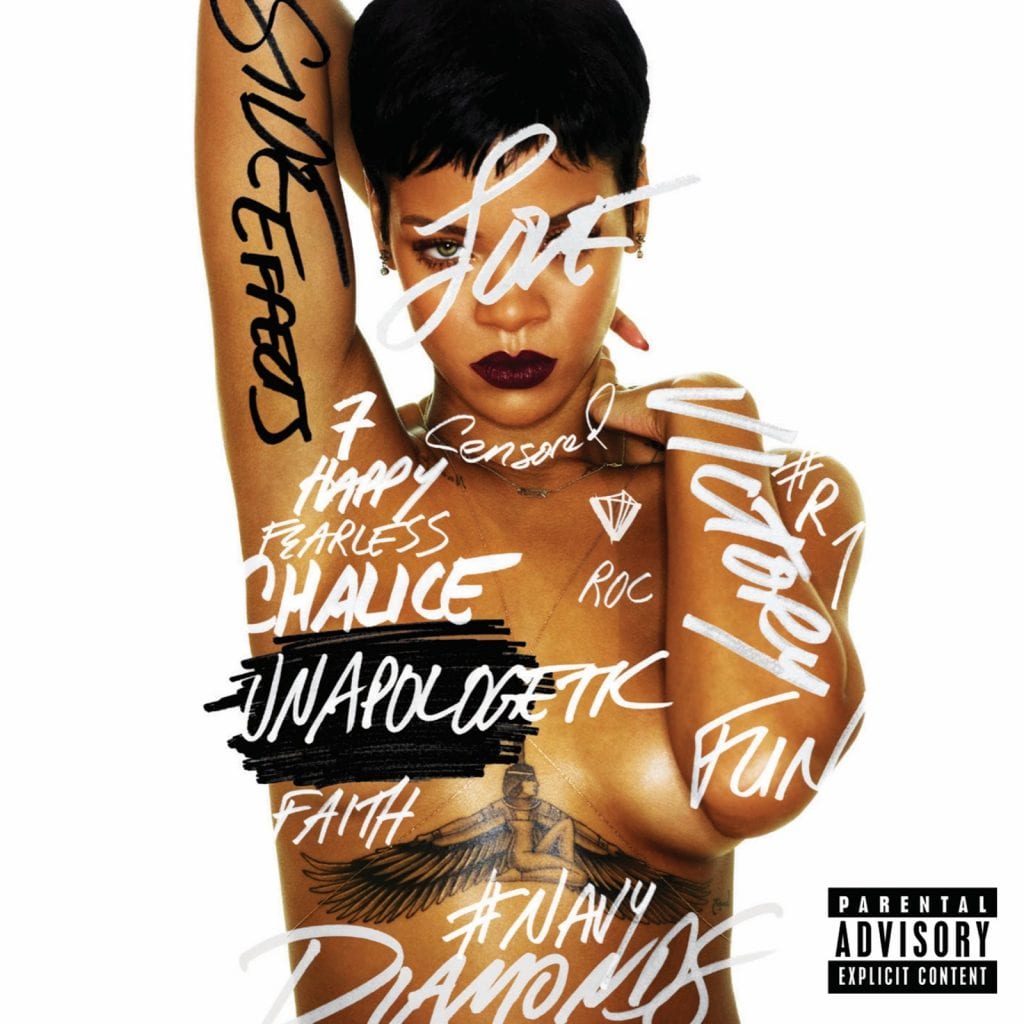 Unapologetic (2012)
A year after 'Talk That Talk', Rihanna returned more confident than ever while also becoming more vulnerable and stripped back on 'Unapologetic', nearly baring all on the album cover. A mixing pot of pop and R n B, ballads and club tunes, 'Unapologetic' had something for everyone. The album became Rihanna's first number one album in the United States, and she also walked away with a Grammy for Best Urban Contemporary Album. 'Unapologetic' hosted some big hits such as the classic piano ballad 'Stay' and her hit 'Diamonds', which became her twelfth number-one single in the USA, once again breaking world records.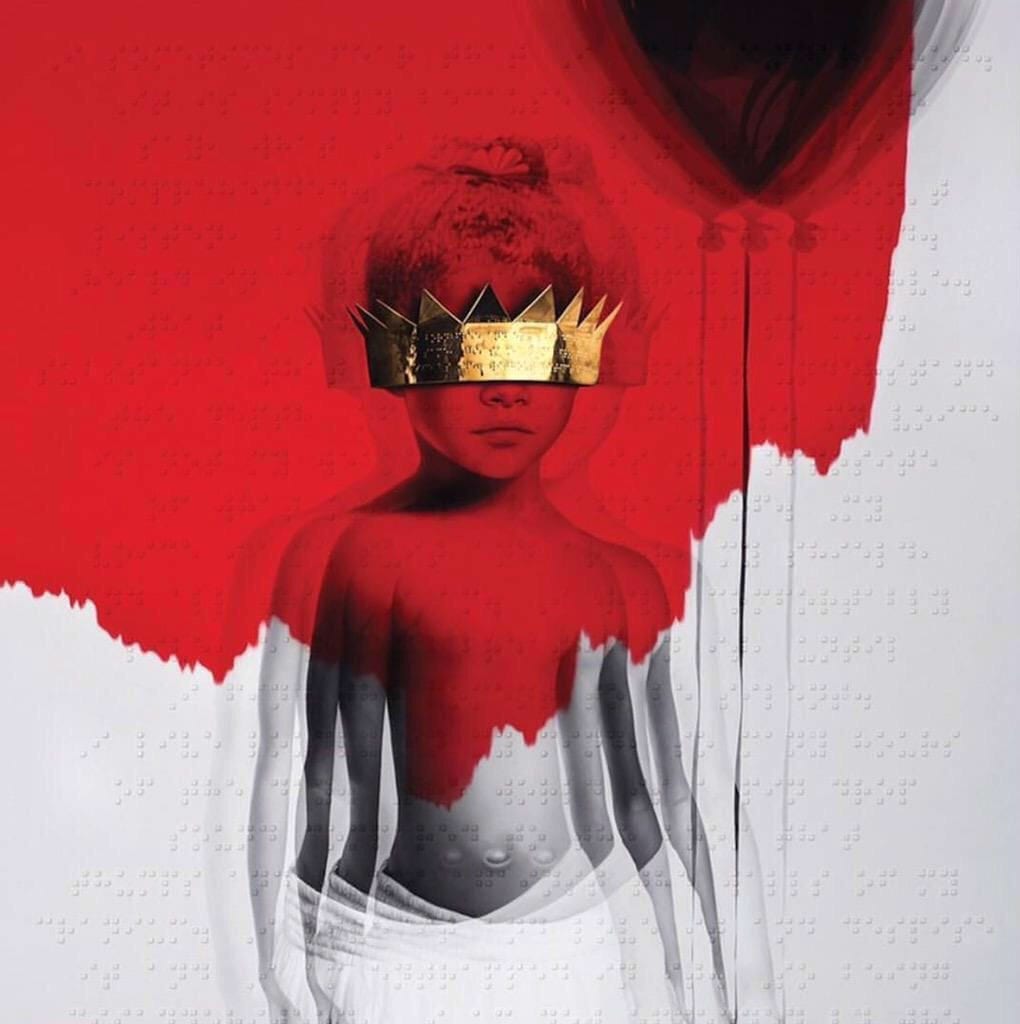 Anti (2016) 
Over three years since the release of 'Unapologetic', Rihanna came back as an evolved artist on the highly anticipated 'Anti'. Gone were the bangers and dancefloor hits that marked her previous work, 'Anti' delved deeper into the world of R&B, hip hop, and soul music. In order to create something more refined than her previous work, she was willing to step away from the dance-inducing songs of her past discography and to instead create songs that felt 'timeless'. 'Anti' was a critical and commercial success, with Rihanna being praised for her clear vision upon her comeback. The most catchy track is perhaps 'Work' with Drake (her on and off again boo and long term collaborator) which became her fourteenth US number one. 'Anti', her eighth album, showed Rihanna's growth as an artist and solidified herself as one of the most loved artists of her generation.
SEE MORE: Our Top Tracks by Rihanna