You know when a singer doesn't look like you'd imagined. Lewis Capaldi is the definition of that.
Without a doubt, the funniest 👏 bloke 👏 in 👏 music👏. If you've seen him in interviews, Instagram stories, or literally any video really, you know we don't mean this lightly.
So, whether you're having a bad day, or just want to go down a Lewis Capaldi video wormhole and laugh yourself silly, we bring you your "Weekly Dose of Lewis Capaldi".
If you've never heard of Lewis Capaldi before, welcome. In this first edition we will take you through a nice summary of why we have crowned him the funniest musician on the internet.
Firstly, this is literally a music video he made for one of the saddest songs you'll hear.
His Instagram Stories are masterpieces in themselves. Like this wee gem.
He cannot stay serious in an interview to save himself, and he talks about poo an awful lot…But hey, "that's the brand now"
"The Scottish Beyonce on a London Underground billboard. Finally Famous."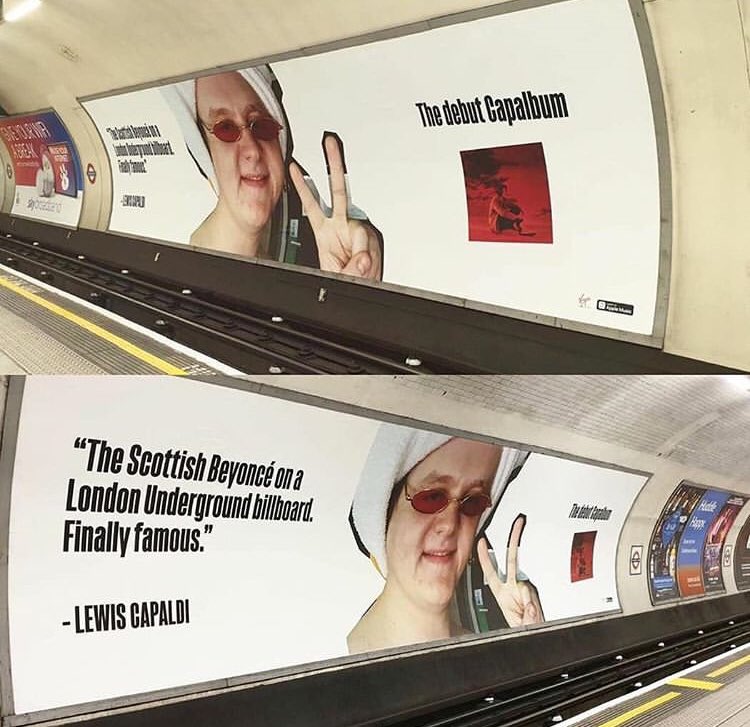 We rest our case. Lewis Capaldi everyone. 👏👏👏